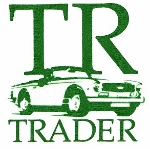 ---
Satisfied Customers - What they say:

"Best experience I have ever had on ebay! These guys know their stuff! Looking forward to doing business with them again!" (Rob, USA)

"

850+ miles driven over the last 4 days to Toronto and back and the pump assembly ran faultlessly! The show was a great success I believe and I was grateful to be part of it....thanks again!




All the best, Rich" (Canada)

"Once again, I wish to thank you for your first class service and advice which will allow me to attend the British Car Day next weekend as an exhibitor." Richard (Canada)

"T

he seats are fantastic, a game changer, we did over 2000km between Spain and Portugal last week and I didnít need a stretcher after each dayís driving." Simon (Ireland)

"

Carl Fitchett really is the man to go to for problems with Lucas petrol injection, he knows everything there is to know! and carries all the spares to do the job, would highly recommend TR Trader." Clive.

"Hi Carl, Everything worked fine with the metering unit. I am very happy with the car now and I am very grateful for your help. Best Regards, Philipp" (Germany).

"Carl. A quick update. Running like a dream, hot or cold, all through the rev band. Beautiful. Many thanks Ian"

"Injector received. Many thanks for your prompt service. Paul"

"Morning C & J, Confirm BACS payment made. Thanks once again for your fantastic service. Kind regards Simon"

"Hi Carl, Injector arrived, now fitted, job done and all good. Many thanks for exceptionally good service. Kind regards, Steve"

"Fantastic service Carl. Many thanks. Kind regards Peter" ( New Zealand)



"Hi Carl, I hope this Ďbeer voucherí makes it way to you. I sincerely want to thank you for your help/advice. You set a high bar of customer care and support for others to aspire to.

Many thanks Andy"


"Carl is outstanding to do business with; organised, full diagnoses of his thoughts on the car, sensible suggestions on improvements, strict adherence to deadlines - and a lot of hard work. In the modern world being able to have people like Carl to call on to keep our cherished TRs going is invaluable. Thank you! Charles"

"Hi Carl, TR6 running OK now, many many thanks for good job and customer service. Ken."

"Outstanding. Absolutely awesome. Have gone miles on a lovely dry day and enjoyed all of them. Can't thank you enough. Different car, and the car I always hoped I could get her to be.
Atb Charlie"

"Your work ethics Carl are a rarity nowadays and I'm glad I found you, Dave"

"Well upon my word, you certainly do know your stuff. I've every admiration for what you do. I filled her up in the M6 Toll road services and filled her up again when we got to Lewes, So, 259 miles going most of the way at min 70mph and up to 80mph, she returned 30.2 mpg and it has never driven so well, so you really do know your game. Thanks again Carl, you really are a star and will be highly recommended. Dave"

"Hi Carl, 147 miles from yours to home in Mynytho via Pollyís last night. Mostly 70 mph on M56 and today A55. Quick calc is 27 mpg and very responsive to throttle etc. Very pleased, thank you. If I was a bit easier on the hard pedal I think 30 mpg is possible. Thanks again, Cheers, David PS getting to you a week last Thursday it was 15 mpg!!!!!!!"

"Good morning Carl. The throttles have just arrived and all I can say is wow. They look fantastic, the bodies, the spindles, everything is pristine. Even the new linkage in the bag is put together, I was imagining a bag of bolts with some shafts but itís all together already. Iím very impressed. I have one core plug to change on the engine and then I can fit your gorgeous throttles to it and hopefully it will start for the first time in over 40 years! Someone started restoring the car before I bought it and hadnít got as far as the throttles, but replaced all the rest of the fuel system with bits from you so now the car will have a tank to engine prestige injection package. I'll let you know how I get on. Many thanks, Tristan"

"Hi Carl. Thanks for sending the TR6 Pedestal parts in a speedy and efficient manner. Thank you also for your constant advice and patience which helped me complete what for me is a complicated job. Mike"

"The car ran really beautifully on the way home. The adjustments you made to both timing and minimum fuelling have just about eliminated the popping on overrun. Only on steep downhills in a lower gear did it recur. I might tweak it a little bit more now I understand what to do. Interestingly, by having a better combustion on overrun, it seems also to have virtually eliminated Ė or at least significantly reduced the puff of smoke when transitioning from overrun to open throttle. Bonus. There was no pinking at any stage and pick-up felt better. More even than the specifics described above, I canít quite believe how much I learned in one hour. I really appreciate your Ďtutorialí on all the various aspects we discussed. As you describe it, I now have some jungle engineering tips to add to my Ďget me homeí armoury. Thank you. I will fit the relay kit and other electrical upgrades before I go as I can absolutely see the logic for them all. Iíll let you know how I get on at altitude and will also, as promised, send some pics.All the best and thanks again, Nigel"

"Carl, It's been a pleasure dealing with you. Thanks again, Cheers, Mark" (Australia)

"Just an email Carl to say the TR6 is running so very much better, did your checks and it pulls properly again now without all the pops and bangs. Thanks very much for your expert help. Mike"


"Hi Carl. Thanks for sending back my underslung linkage set so quickly after testing.

I have fitted the unit and it now works OK after evaluation and adjustment on your assembly jig. You were correct in that my throttle body alignment was out. Many thanks for all your help and guidance over the past weeks. Regards David".




"Thanks Carl, seats fit great.
Many thanks Simon"
"Hi Carl, Just dropping a quick line to send my thanks for the splendid kit you shipped to me. The tank and replacement fuel pump have made a tremendous difference with no cavitation and a much better performance, great to have the TR back on the road again where it belongs! All the very best
, Brian"
"Ordered on Tuesday morning and the parts arrived in Northern Ireland on Wednesday morning 10am. Fantastic service I also phoned for info and the response was so helpful. Delighted with the experience Should get 10 stars !!!! Harold"
"I've used this company a few times and the service is excellent, Carl goes the extra mile on service highly recommend. John"
"Carl many thanks for your advice, I did exactly what you said and tested the car what a difference. I shall monitor the plug colour and readjust as necessary. Once again many thanks
Regards John"

"I am very pleased that you took over the Prestige business. Malcom Jones fitted an unleaded metering unit, Bosch pump, refurbed PRV and refurbed injectors to my car outside his house way back in 2000 and they have all worked perfectly ever since. So glad you are continuing his excellent work. Your MX5 seat runners are also still giving excellent service in my car. Thanks again for all your help. Regards Les
"

"Dear Carl, I'm happy to tell you that the hood frame and the parts arrived this morning. The hood frame is perfectly made. I would like to thank you for your efforts and good service. Thanks very much. I wish you a good time and successful business.
Ronald Switzerland"



"Injectors were amazing... thank you Carl. Car running so much better... Best regards Richard"

"Thanks for the refurbishment of my PI, it is absolutely great. Best regards, Dave"

"Hi Carl, Received your metering unit, itís mounted on the car and works perfectly! Thank you very much. Best regards, Laurent" (France)


"Hi Carl just arrived home. Ended up coming via A50 & M1 cruising at 65-70 all the way. Car behaved impeccably and runs nicely on idle after such a long journey. Thank you so very much for all your help and support. Really appreciate! I now know where to come when I need some help!! I owe you a very large pint next time we meet!!"


"Hi Carl. Payment sorted
. Many many thanks indeed for your expertise - just been for a quick spin - superb, sheís never run so well and I had no idea how quick they are!!!! Thanks also for delivering back. Take it easy. Cheers Steve"



"Hello Carl. Yesterday I got the metering unit mounted in the Car. A dab of oil in each cylinder and then some cranking. Car runs like mint. For the first time in probably 20 years it runs like it should. Thank you. You're a genius. Niklas" (Sweden)

"Carl. Hi. Thanks you for supplying the new intake manifolds and underslung throttle system for my 1973 TR6. It has now been fitted and I am pleased to say it has transformed the car.


It always had tons of low end torque due I think to the worked head and the extractors but it was reluctant to rev freely, it was not smooth at low revs and there was nothing above 3800 revs.




Now it is a very different car. Smooth power from idle. Tons of low end torque and revs with ease to 4500 and beyond. A delight to drive and license threatingly fast. Thanks and Kind Regards.




Bruce.

" (New Zealand)



"

Hi Carl, I did not find the time to replace the parts on my car immediately but did so on Friday the week before last. On a 25km test drive I observed no issues, fuel pressure was spot on. Next day a longer drive followed and everything worked fine. I told myself not to start celebrating too early and took the car out yesterday for additional 100 kilometers: No issue, neither on the autobahn but absolutely no problems on country roads. I just wanted to let you know that your diagnosis and pass forward was absolutely correct! So, a VERY BIG 'Thank You' to you for your help and advise. Best Regards Ronald" (Denmark)



"

Thanks Carl, Payment sent..... Injector installed and car running perfectly again! Graeme"



"

Hi Carl, Hope you had a good weekend despite the football result. I just wanted to say a massive thank you for all the time, trouble and care you have taken over making my TR5 even more special....it runs like a dream. Everything you have done is much appreciated. Cheers mate, Barry"



"

Hi Carl, The injector has arrived back, so I now have a spare again. I suspect that some minor debris might have got in (probably during fitting) although I was careful to at least try to keep everything clean.

There will always be some "glitches", and it is how they are dealt with that counts. You passed that test well - thanks for the service. Jon"



"Hi Carl, it took me a while until I found time to install the new MU. The car is starting much better now and seems to run great! Still need to take it out for a longer test drive. Thanks again for the great work and service. Regards Michael"





"Carl, As promised, some pictures of my seats in situ. Very VERY happy with them. No problems fitting them, everything dropped into place really easy and they look fantastic."





"Hi Carl, Just to report metering unit went on easily and the engine fired first try. Tick over adjusted to approx 600 rpm. Acceleration good. Many thanks for a great job. Regards Sandy"





"Hi Carl, All parts fitted and working. Thanks for your help. Regards Paul"





"Hi Carl, Thanks for your excellent service and advice. I would not have been confident enough to tackle this on my own. Car back together and had a test run. Running much better. It was initially reluctant to start but I guess that had something to do with all the air in the system. There eas no petrol coming out of the injectors at all. I put my old electric starter on the battery and the car turned over much quicker and then fired into life OK. Thanks again, Yours aye, Don"



"Hi Carl, Got out with the roof down - seats look great and so much more comfortable. Thank you so much, great workmanship and clear instructions. Bob"

"Hi Carl, Just to let you know the PI package arrived safely this morning . To say I'm pleased is an understatement. What a superb job you have done - everything looks perfect - better than new I'd say. Thanks so much - it's great to see such dedication and skill applied to these old items. Best regards, Mike"

"Bonjour Carl, Bien reÁu toutes les piŤces ce matin. Super service !!! Bien cordialement, Jean pierre"

"Went out yesterday in the TR6 to Castleton did about 80+ miles and the car ran great. Thanks for your help and sorting out the fuel and metering unit issue.
"

"Took a while to bleed the lines but finally the car started. I adjusted the ignition timing so it would tick over and rev then took it for a blast. Considering this is a first drive, it was fantastic. I just wanted to thank you, it was worth the wait. Cheers Barry. New Zealand"

"Morning Carl, Received PRV valve this morning like to say thank you for your prompt service and if I need anything else I will definitely be using you and will recommend you. Stay safe. Regards David"

"Hi Carl, Parts received thanks for your super service. Ian"

"Carl, Just a note to thank you for the work done on my car. It drove down home like a swiss watch and the hood fitting is just great. Regards Mike"

"Hi Carl Delighted to report home safely pleasant ferry crossing and car like it should be - fantastic ! Brought back many happy memories. In 1973 drove from South of France to Monaco to Florence to Paris and home ! Thanks for all your work Dan"

"Hi Carl All the goodies arrived safely. Seats look great. Will be fitting all around mid December. Will send some photos when done.
Your customer service is out standing and much appreciated. Regards Gary"

"Dear Carl, I owe you a pint! I took your advice about my lost key problem and looked up the car's Heritage Certificate. Sure enough, there were the key numbers recorded. A quick order for replacement keys and I am now up and running again without without having to dismantle the dreaded steering lock. Once again many many thanks. Regards, John.


"The MX5 seat installation was straight forward and did not take too long. I must say that the seats are a very welcome upgrade and create a totally different experience when driving. Certainly a pleasure doing business with you. Regards, Paul"

"Hi Carl, Thanks for a great job, front end seems more responsive and exhaust note is great. The temperature issue may have been sorted, stuck in heavy traffic in Bramhall for 20 mins needle rose a bit then gave it some beans over The Cat and Fiddle and all looked good. Good luck with the TR2 long door, will be interesting to see it's progress! Thanks again, Richard"

"Hi Carl, Have been out in the TR today and it was great to drive now you have done your magic! Thanks again. Kind regards, Les"

"Hi Carl, So the email title says it all (A Different Car) I canít believe the difference the shocks have made! Not only is the banging over pot holes resolved (and I hit some pretty serious ones on purpose), but even the ride at low speeds over relatively good surfaces seems smoother, and cornering is more predictable and balanced. Looks like those old shocks were pretty ineffective in all conditions! It was a great call of yours to convert back to lever arms, many thanks! The seat belts also fall bang on over my shoulder and are perfectly comfortable which is great, as was a concern when I made the decision to get them fitted, Pete"

"Hi Carl, Commission plate arrived this morning. I'm really pleased with it and just wanted to say thank you for sorting this for me. Kind Regards, Steve"

"Hi Carl, I've just fitted MX5 seats to my TR6 using your conversion brackets and a great fit they are too, many thanks! I notice on your website that you now supply end caps to hide the unsightly end of the seat runners and bolts heads, so I must have a set. Regards, Richard"

"Hi Carl, Just to thank you and let you know that the gearbox shaft arrived safely and that I'm very pleased with its condition. All the best, Tony"

"Dear Carl, Thanks again for this picture gallery - This is truly amazing! - I really appreciate the effort you make in recording the story. This is so valuable. The engine re-build looks to be progressing well. Best wishes, John"

"

Carl, I want to say you have been absolutely dynamic in your co-operation and have high standards of business integrity. Thank you once again for all that you have done and I would recommend you to anyone without hesitation. I wish you well into the future and success with TR Trader. Kind regards, K A Cunningham

"

"Carl, The restoration job you have done on the TR3A is simply superb. Everybody who has seen the car say the attention to detail and "doing it right" attitude is clear to see. It is hard to wipe the smile off my face every time I drive it. Trevor"

"Hello Carl,

Fitted my MX5 seats in my TR using the tall driver brackets you supplied. Really pleased with the result. Passenger side went in a dream but driver side was a right pain as I couldnít get all 4 MX5 mounting points seated properly. Turned out the rear seat TR mounting points were 5mm out due to previous welding on the floorpan so had to do a bit of fettling to get the brackets lined up. Extended the hole on the front bracket to get back the 5mm. All worked out fine in the end and there was no need to modify the seat pans to clear the carpet. I also found some nice little trims on an MX5 spares website to cover the bolt heads which makes it look much neater. Thanks for your advice on fitting. Cheers Mick"

"

Gíday Carl, hope you are well. Thank you for your help and enthusiasm, you fill me with confidence. That is good. I suppose now I start the waiting game with a slow build-up of excitement. Stay happy and will hear from you soon. Kind regards Kyle."



"Thanks once again for your work, it was a really fun drive home, even if I wasn't sure what speed I was doing.... The TR2/GT4 convoy got a lot of attention! Pete"

"Hi Carl Car sounds and drives much better and gear box is noticeably easier to use so well done! Karim"

"Hi Carl Just wanted to say thank you for sorting the metering unit & drive gear for me, been so busy with work I hadn't got round to fitting it back on the car but thankfully found time

Saturday

& after a fair bit of turning over today it fired up! So very pleased to finally get that sorted. All the best Sam"

"Dear Carl, One of my obligations is that I have to tell you that my pride and joy has been sold now. Your contribution, wise words and advises, has undoubtedly contributed to the success of the final sale! She's has been sold to an Englishman who's living in France and wish to continue as the new TR3A "custodian" just the way like I did. Thanks again and kind regards, Raymond"

"Hi Carl, thanks for fitting the new propshaft to my TR6. Car is going great and zero clunks, is that normal!! Clutch feels much smother as well, don't know if you did anything to it but thanks if you did. Will send you some pics from Switzerland. Regards, Richard"

"Hello Carl, Cracking job this morning, dead right, and a good price. Thanks very much and regards Pete"

"Hi Carl and Joanne, Just a line on behalf of George and myself to say thank you for coming across in testing conditions to collect the TR2 on Friday. Trust you got back safely. My dad feels the car is going to a good home and if he's happy then so am I. TR Trader has been a pleasure to deal with and I hope you are satisfied with what you have bought. Keep me posted of any developments. Kind regards, John"


"Hi Carl, The rod arrived

on Saturday

morning as I was helping Ian at CCRR get the car going and so was finally able to drive it home! Great service, many thanks! Guy"

"Just thought you might like to know that the Three Castles Rally went well and the Trident performed amazingly. I didn't realise it was so tough. It never let me down despite almost being shaken to death by the high speeds over atrocious roads. I enclose a couple of pictures, Regards Steve"

"Carl, I was going to ask you for shipping info, but the plenum is already in my hand! That is the fastest international mailing I've ever seen. Amazing. Thank you very much. Ed M"
"

It runs like a sewing machine! Still smiling with the whole experience, thanks to Carl for making it so perfect (for Steph.... Keep forgetting it's hers!).

Regards

Jeff

"




"Carl,

Thought you might like to know, the car ran like dream, 2400 miles in 10 days. The only issue was when I changed a set of spark plugs in Switzerland over from NGK to Bosch, and the car did not like them at all for the first time ever it backfired. Put a new set of NGK's in and back to smooth running.

It used a bit more petrol up a 2400 meters in the passes (21/23 per gallon) but back down at normal heights it was doing over 30 + to the gallon at 60/65 mph.

Thanks for all your help, it is really appreciated. Cheers, Rob"




"Hi Carl, Just to let you know I fitted my bumper today. Bumper looks great. Very, very pleased with it. Thanks for packing it so carefully! Great service all round. Thanks again, Richard"




"Once again many thanks for sorting the TR. Drives like a new car. Regards, Andrew"




"

Hi Carl, Just a quick note to thank you for sorting out the MX5 seats for me, all

arrived safely

on Friday

morning, set to installing them

on Friday

night and out for a test drive

on Saturday

morning, really, really pleased and Iím certain my back is going to be so grateful on the Le Mans trip !! cheers Mark"

"

We drove back from Northern Italy in the last couple of days covering 685 miles without any drama or issues at all including 1 hour 40 mins in a motorway traffic q for the Gottard tunnel in hot sun! (when we drove down last year we went non-stop and 710 miles in the day). I guess this is no surprise to you, but it does prove the car to be very useable and 'on the button' which, of course, not all pretty 'restored' cars are!"



"Thanks for sorting the car out it drove really well on the way home. It runs very smooth at low revs compared to before you worked on it. Cheers, Rob"

"Just a quick note to say got it today and suspension now all sorted. Many thanks for replacing those parts so quickly. Itís always good to find a new supplier who does what they say. You are on my preferred supplier list now. Kind regards Steve"


"Hi Carl, All received and the chroming looks great. Thanks again for helping out with this, it has saved me a lot of messing about as I know these pipes will fit. Best regards Iain""Hi Carl . The gear box cover turned up today. You have certainly have a good courier service there. Extremely well wrapped as usual and I really appreciate the time and care you put in to wrapping and sending it out so promptly.. Kind Regards Robert."
''Carl Tr Trader, One of the good guys and can not recommend him highly enough, helpful, knowlegable and
highly honest in my view never had a bum deal, everything bought was better than described. Rod''

''I too bought some things of him over the past few weeks through E-Bay and again was very happy with the quality of parts received. Carl/TR Trader have been very active on E-bay recently must be having a Christmas Clear out of surplus parts that have probably been gathering dust for years. A Few of us have filled out Christmas Stockings by the sound of things. Regards John''

''I too can vouch for Carl at TR Trader!! I bought a s/h TR6, H frame, unseen and on his descriprion while at Malvern a few years ago! Agreed a very fair price to include p/p and was more than happy when it arrived,as it was way
better than expected! I didnt think I could find a s/h one anywhere in such good condition,and had almost decided to
get mine recovered! All other items I have purchased have been just as good! Pilkie"

''Ebay can be a bit of a curate's egg on occasion, good in parts . . . . with the occasional bum deal thrown in to keep you on your toes. TR spares are pretty typical, some very good reliable suppliers, most sellers are at least halfway reasonable, just the odd few who might better have been strangled at birth. We tend to focus on the occasional rogues rather than the reliable useful engines, that's human nature I suppose.
This week I've had a trio of parts arrive by carrier from Carl Fitchett at TR Trader, or trzzz as his ebay handle has it.
Pleasant surprise, all 3 were distinctly better than described and photographed, and therefore also distinctly better than I expected. Obviously they seemed like good enough value from the listing photos and verbiage - I wouldn't have bid for them otherwise ! As it turns out, excellent value, as was the P&P too.
Casting my mind back, and then checking my records, I've bought a few useful things from Carl via ebay in recent years, used and nos - every one, as it happens, I've logged as being better than I expected . . . .
Now that's an observation worth sharing, or so I reckon. Usual disclaimers. Cheers Alec''

"Hi Carl, Had a fantastic day out covered 275 miles up to and around the lakes

on Sunday

. The Car went like a dream.

Anyway just wanted to let you know the car was absolutely amazing and never missed a beat all day. We did some good mileage and some very tough hills Wrynose Pass

etc some of these are 1-3 hills! You really have really transformed the car and brought it back to its former glory, many thanks indeed. All the very best, Rufus & Yvonne"

"Hi Carl, Just a quick email to let you know how our trip to Switzerland went after you had 'prep'd' the TR6 for us. 14 days, 1800 miles, 6 countries and 6 petrol stations averaging 29.15 miles per gallon - amazing. And we weren't hanging around either. Most of the trip abroad was doing 75mph. Cheers Roger"

"Hi Carl got the TR3 apron this morning many thanks wonderfull service, John"

"Hi Carl, Just for your info we covered over 400 miles last weekend the gear box was a little stiff but I guess this is to be expected until it wears in, generally the car ran like a dream it got a bit choked up after heavy traffic in Bradford but soon cleared when we got going again. Coming back we came over the Humber bridge to Lincoln, Worksop, Chesterfield, Buxton, Macc then home, much better fuel consumption than on the way due to long roads and no traffic, I think on a good steady run I should get around 250 to 300 miles out of a tank. Thanks again for your help and the other little jobs that you did when it was in, which I am starting to notice. All the Best, Jonathan"

"Hi Carl, Many thanks indeed for your quick service and despatch of the MX5 seat conversion Brackets these fit a treat, Great product. Many thanks again Clarkey"

"Hi Carl, You're either a miracle worker or just lucky, the car's performance is transformed. No problem running easily up to 85 with plenty still available. Weather hasn't been suitable to see if the new bearing has improved the back end at all but I will pop in to see you in a week or two to return your coolant brochure and perhaps pick up what is left so I have something to top up with. Thanks again, Regards Steve."

"Hi Carl, Many thanks for the choke cable and the fast idle bracket that arrived this morning, absolutely fantastic service, Iíve no doubt Iíll be in touch when I need some more parts! Best regards Doug"

"Carl, Thanks for all your help. Ran really well on way home.... All the best. Tim"

"Hi, I recently purchased a set of your MX5 seat conversion plates for my TR4A. Very pleased I am too. Many thanks. Kind Regards Noel M."

"Hi Carl, I have to say that I am delighted with the bits that you sent today, and very impressed with your service!
I only regret that I didn't know about you sooner, as I am coming to the end of a serious two year restoration!
All the best for now, and thanks again. Paul"

" Holidays and other commitments delayed the installation of the refurbished hood frame. however, I completed the install earlier this week and refitted the hood and wanted to let you know how delighted I am with the finished result. The hood seems to have a tighter fit on the frame with an improved shape and the glazing has fewer wrinkles. all in all a really great result which is going to last for Ages. Thanks very much Carl. Roger A."

"Morning Carl, Just wanted to say that I was very pleased to have a chat on Tuesday and even more importantly with the hood frame. It will be a week or two before the car returns from the repair shop and I can fit it to the car... However, I've been able to fit the velcro and the side seals and the quality of your refurbishment is obvious. Thank you very much indeed. Cheers, Roger A.

"Hi Carl, Just to say I finally fitted the sets using your bracket. They fit very well and the new seats are a joy. so thanks Spike."

"Hi Carl Wow! My TR6 is running really well now! It is much better than it was before - in fact I think it is better than it has ever been! Plenty of "grunt" throughout now - I am really pleased. Non of the hesitation that was there before - I can't wait to get out on some of the spring/summer runs now. Thanks again for sorting it out for me. Cheers Roger."

"I can't tell you how happy I am with my new TR3, the whole process of finding the car dealing with Carl from the offset and then meeting Graham has all been an absolute pleasure for me and an experience I will never forget. Please keep in touch, I understand that Tatton have a show in a couple of weeks maybe if the weather is good I will see you there. All the best in the future Best Regards Jonathan"

"Hi Carl, Thanks for the help regarding the fitting of the seat adapters, they fitted a treat and the seats are a great improvement. The seats were much admired at a classic car show on Sunday and when quizzed on how easy they are to fit I showed them the brackets and they were universally impressed especially when they saw that they fit the original captive fixings. Thanks again, Phil"

"Carl, I have done 650 miles since I picked up my TR. Last weekend I drove it up to the Lake District for a "lads walking weekend" performance was sensational, no problems at all. The car felt planted, the difference in the handling since the rear wheel re-alignment was markedly noticeable. I must admit I drove it quite hard on the way up there and it never batted an eyelid it just seemed to want to go. The under bonnet temperature was fine, nice and cool not like looking into a hot oven. All in all it was a pleasure to drive--compliments to the mechanic well done! Regards Charles"

"I inherited the re-covered MXV seats and had no idea how to mount them. A quick post on the 4a forum and I was pointed your direction. The runners were straightened already and these brackets whilst they look quite simple are actually very well designed and thought out. To use the existing mounting holes and have both seats perfectly placed with no drama is very welcome. Many Thanks Mark"

"Hi Carl, Thank you for your advice on the phone regarding installing Mazda seats. They fitted perfectly. Thanks again, Steve"

"Hi Carl, I am just writing to sincerely thank you for fixing the propeller shaft and universal joints at such short notice on my TR4A. As you know, the car was needed to take my daughter to her wedding on Friday, which meant you had little time to source the parts and get me mobile again. The speed at which you did the job and quality of work performed were outstanding. I would not hesitate to recommend TR Trader to any other owners who may require repair work doing. Thanks again. Alan"

"During the 5 year restoration of my TR6, I took my tatty hood frame to Carl at TR Trader for complete refurbishment. It came back in stunning condition and has remained in perfect condition and working order since I finished the rebuild in 2003. The car won 2nd place in the Masters Class at Malvern in 2005 and the comment from the scrutineer was that my car was fitted with the best hood frame in the show!! Well done TR Trader!!! thanks again Richard"

"Carl, I just can't believe how quickly you dispatch these parts. The Hood Clamp plate arrived at lunchtime, again I'm thrilled with the part. It's cleaned up really well and is already in primer.
Once again, many thanks. I wish I'd found out about you much earlier on in the project!
All the best, David"

"Carl, the windscreen frame arrived this morning at 11:30 and I'm amazed at it's condition. I had given up hope of finding one in that condition a long time ago, I can't thank you enough for helping me move my project '6' on another big step forward.
Once again, thanks for an absolute gem of an item! David"

"Hi Carl, package arrived this morning, I'm very impressed with your service & will definitely do business with you again and will also advise others. Many thanks John 14/07/09

"Thankyou for the prompt and professional manner in which you helped me put the TR back on the road" - Kind regards, Reg

"Just a line to thank you for the work you did on the TR. She went like a dream on the trip through France and Switzerland. I covered about 3000 miles and no problems at all, not even any extra oil! Top down all the way! All the best and thanks again. Richard"

"The parts you sent me arrived this morning in perfect condition. Thankyou very much for your excellent service. I shall give your details to my friends of the Triumph Club of Portugal. Best compliments, Jorge"

"Thankyou for coming out so promptly and punctually to inspect the TR3. We were both very impressed by the depth of your knowledge. Many thanks for your help, Edward"

"Please accept my apologies for the quite formal "Dear Sirs" address. I met so many people at the Malvern event that I cannot remember even half of their names. What I can remember is the friendliness of all the people on your stand, the huge knowledge of TR's so much in evidence and the quite staggering strength your guy displayed when single handedly lifting the overdrive TR3 gearbox over the high sill and into the boot of my car. I hope you had a successful weekend, I found almost everything I wanted. But prized amongst the many bargains is the gearbox from yourselves. With all of the parts that I now realise that are missing from my car I'm sure that I will be seeing you again quite soon! Again many thanks and best wishes, Thomas"

"I have recently got my car back on the road after what turned out to be quite a rebuild.
The car passed its MOT with no problems, but it was running unevenly. I guessed this was because it had been run into and out of the garage pretty much daily without any real runs out. I cleaned the plugs regularly and it seemed to help, although it had a misfire at high revs and sometimes spluttered a bit under normal revs. Once everything had been done to the body and interior, I decided to get the car serviced.
I sent it to Carl at TR Trader in Cheadle Hulme. He serviced the car - new plugs, points, condenser etc, oil and filter change, checked brakes, steering and suspension and greased and oiled everything that should be - and most importantly for me he set up my injection. The whole injection system probably needs a good overhaul, but the difference between how it was when I took it to him and how it was on the way home last night is unbelievable.
I took the car out for a blast today and it goes like stink now. I tend to accept how the car is running. It is only after the injection has been sorted that you realise how it should run!
I have to say that I am very pleased with the work he has done. If anyone needs any servicing or tuning work done on their TR I can highly recommend Carl (I am not connected to Carl or TR Trader other than a very satisfied customer).
Pogo"

"Hi, if you see my posts on misfire I had one for around two years and spent a lot of time and money on it to no avail. Eventually I gave in and let Carl at TR Trader have a look at it. He sorted it in a couple of hours ( super service). My advice would be to let a professional look at it as in the end it could save you money - Geoff"


"Many of you will have seen my numerous posts about trying to sort a misfire. It has progressively got worse. Not there at high revs but there at low revs and I was getting an oiled up plug. Tried everything that was suggested but nothing worked. Then in a discussion with Carl at TR Trader in Stockport he said to let him have a go as he liked a challenge. Well today I took the car to him, he drove me to the train station and had a listen. By the time I was back in Liverpool he was on the phone (I was expecting bad news, nobody phones with good news that quick) "Geoff any chance you can pick your car up I need the space because your misfire is sorted". I got off the train and got the next one straight back. Carl explained he checked the timing all looked okay then he noticed a strange number on the distributor. Incorrect disi not suited to my set up. The car runs like a dream, misfire gone, acceleration superb pull from low revs in high gear. I had a smile all the way back (about 40 miles). I have had the car for 3 years and this is the best it has driven. I have sent Carl an email thanking him but wanted to also publicly thank him. A decent price as well (I would have spent more and had already spent a lot trying to sort).
Carl, Thank You. I am off to play in the car while the sun is shinning. Geoff"

"Hi, The person I use for all my TR work is Carl at TR Trader - Stockport area, Cheshire. 0161 485 5005
Very good work and reasonable prices.
Pogo"


"Hi Bill I have recently changed my rocker assembly because of the noise it was making and the wear, I looked into replacing just the worn rockers etc. but when pricing up I found it best to replace the whole lot, the best deal I got was from TR TRADER he deals on an exchange basis, you can reach him on 0161 485 5005 mention my name he's a good lad and more important an enthusiast like us. cheers Mike"

"Hi
My TR6 failed its mot a couple of years ago with this problem, it was not obvious on mine until you braked with your hands off the steering wheel, I too rebuilt the offending caliper, still no different, I noticed when pushing home the piston into the caliper there was a very slight resistance, even though no corrosion was present new pistons were used and seals, I bought a replacement caliper and heypresto! success, for the cost of it, its not worth messing about with. Carl from TR Trader was very helpful give him a call he'll sort you out."

"I also found the ********* boot seal too fat - Boot would not shut properly
I got one from Carl Fitchet of TR Trader when I was down to Stoneleigh - Fits a treat
No doubt he will be at the international, regards Graham"

"FWIW I purchased an exchange hood frame from TR Trader a couple of months ago - a very good job too! They supply them powder coated in a satin black (certainly not gloss!). Whether this is the correct colour or not I am not sure but I am pleased with the result. "

"Thankyou for your prompt dispatch of 6 fuel injectors which arrived today and are now fitted. they have made a big difference, yours sincerely, captain R.I.G "

"Please find enclosed banjo unions x 2. Other parts received in good working order. The six is now running like a top. Thanks, S. C."

"Enclosed is the exchange metering unit as promised. Returned also is the pack of spare parts you sent. Many thanks for your help and speedy response, we managed to get away for the weekend only thanks to you. Regards Paul"

"Thanks for dispatching the parts I bought from you the next day. I am very pleased with the parts and they are exactly as described. I hope we can deal again in the near future.
Regards
Will"

"Just to give you the most up to date news on the car. It passed its MOT a week last Friday with no improvement notices served! Thanks for all your help and advice over the years, I could not have done it without them. Cheers Ian"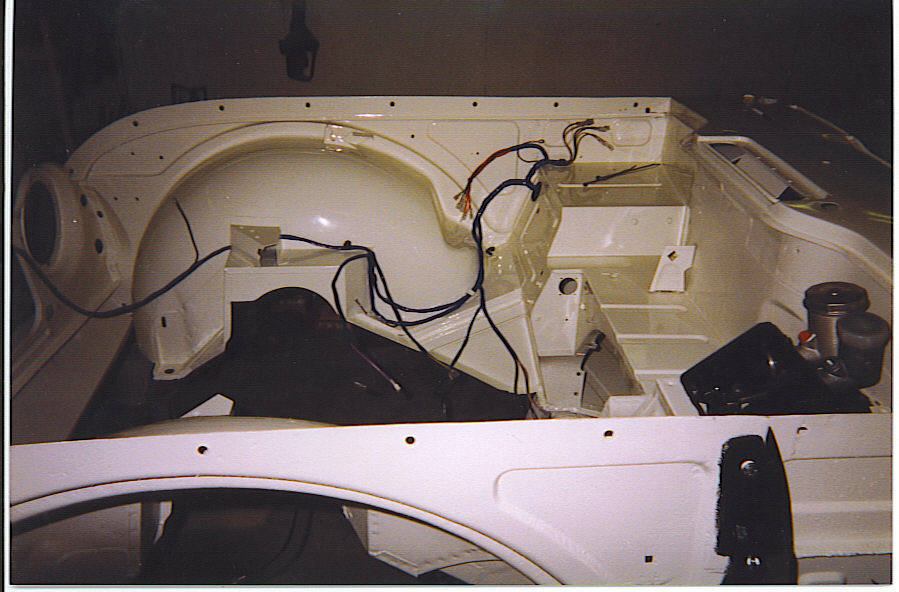 ---
TEL: +44 (0)161 485 5005 email: sales@trtrader.com Mobile: +44 (0)7831 826877