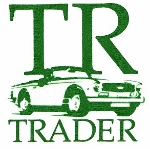 ---
Mazda MX5 Seat Conversion
Item Price : £
MX5 Seat Conversion Bracket Set Standard 69.00 inc vat
MX5 Seat Conversion Bracket Set For Tall Drivers 69.00 inc vat
MX5 Pair of MK1 integral head rest used seats - black cloth SOLD
Fitting service available by appointment from 48.00 inc vat
Our standard bracket set is a bolt in installation utilising the original seat runner anchor nuts in the floor pan.
Our tall drivers set uses the same floor mounts but may require some alteration to the seat bucket in order to gain clearance and to get the seat as low as possible, we provide a few shim washers to help with this aswel.
Our brackets will fit MK1 and MK2 seats from MX5 and Miata.
MK1 seats have integral headrest.
MK2 seats have sliding headrests and also require some metal work to the seat runners by means of a hack saw or grinder.
You will require a complete Mazda seat runner set, make sure these runners are attached to the appropriate seat as the installation is asymetric.
Supplied in bare steel finish.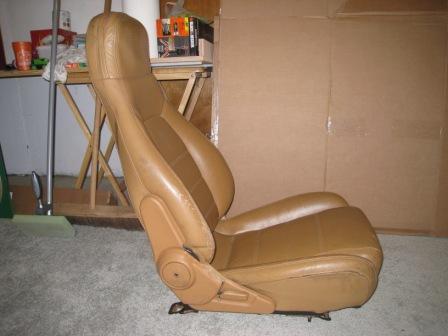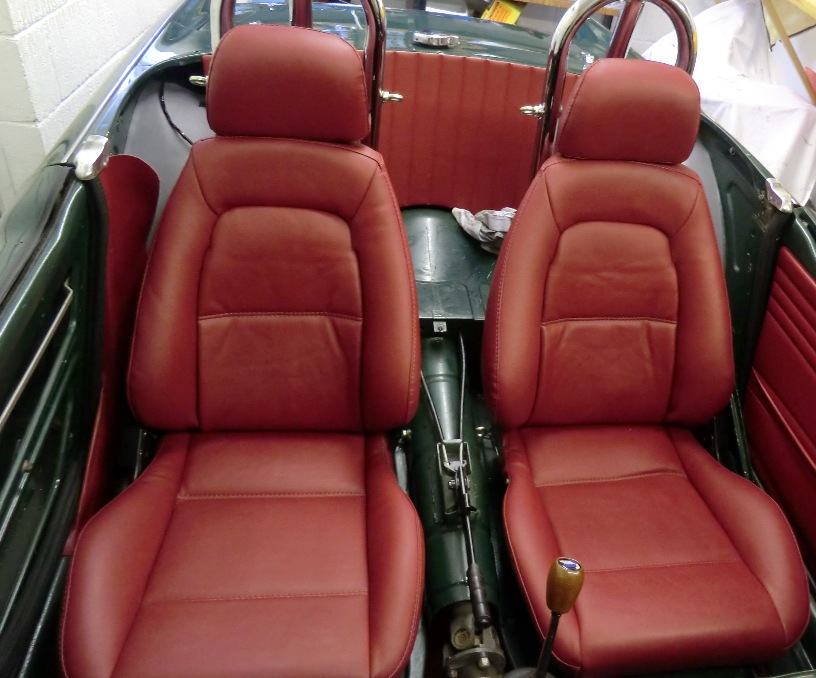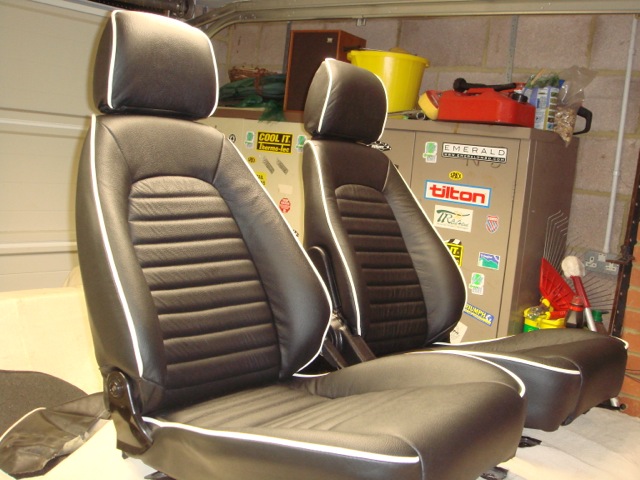 MKI seat with integral headrest MKII seats fitted in a TR4A Recovered seats ready to go into a TR5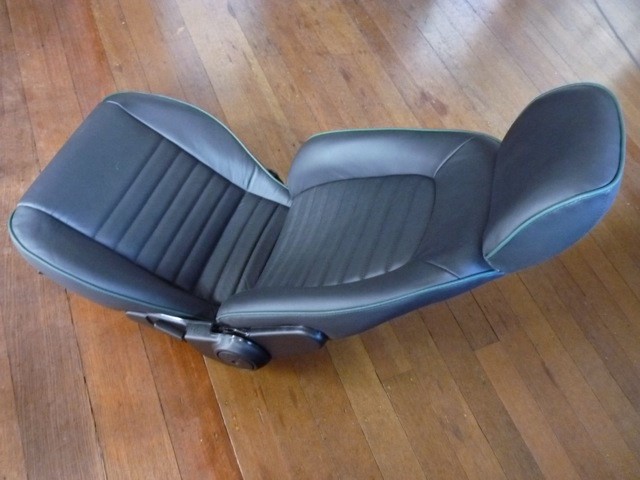 Mazda MK2 seats in black leather piped with green, going in a British Racing Green TR6, using TR Trader adaptor brackets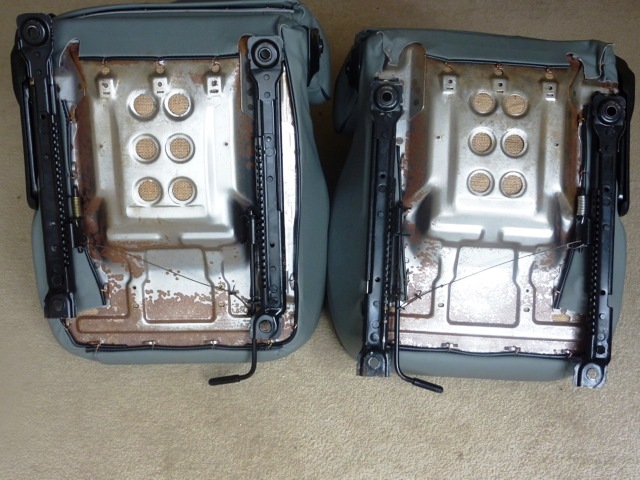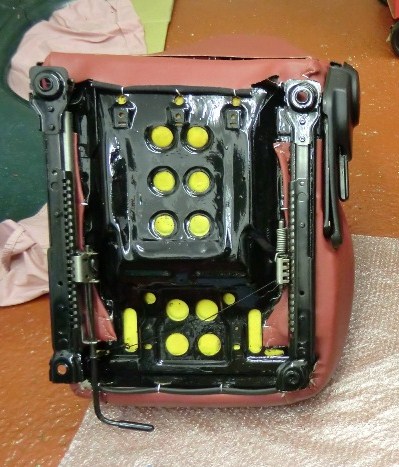 Correct layout of the Mazda runners, the tilt lever goes MX5 seat buckets benefit from a coat of paint!
outboard and the fore aft adjustment lever goes inboard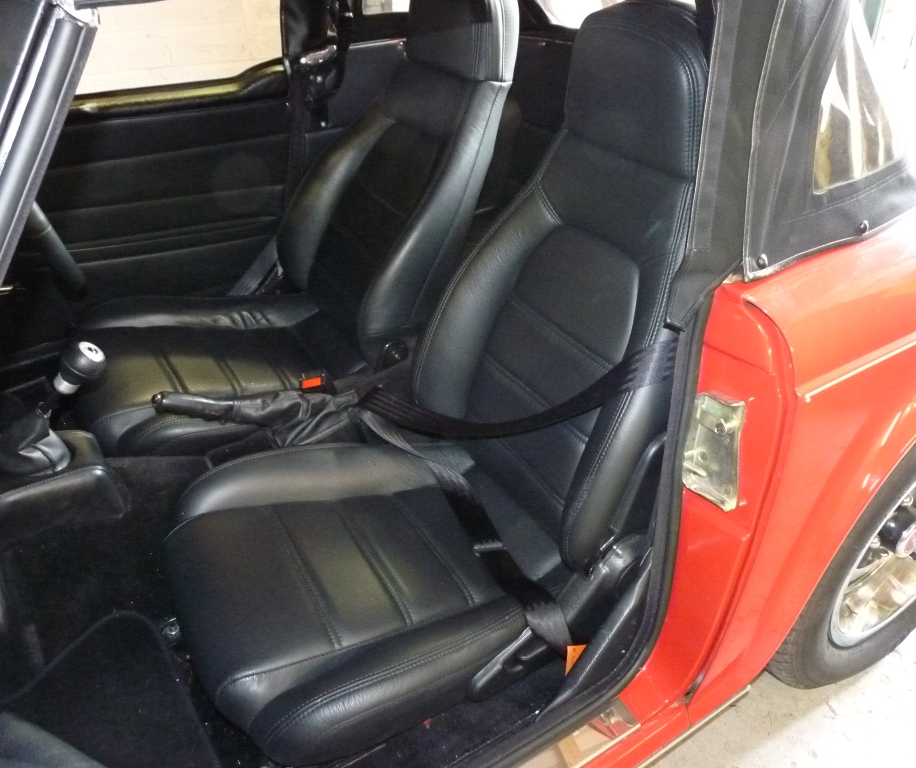 <![if !vml]>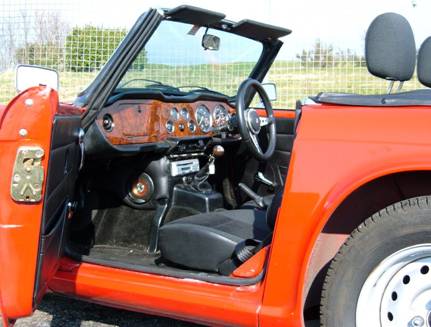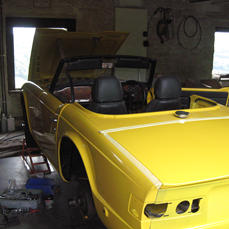 <![endif]>
Image showing MK1 seats with integral headrests Image showing MK2 seats with sliding headrests extended. TR6 with MK2 black leather seats fitted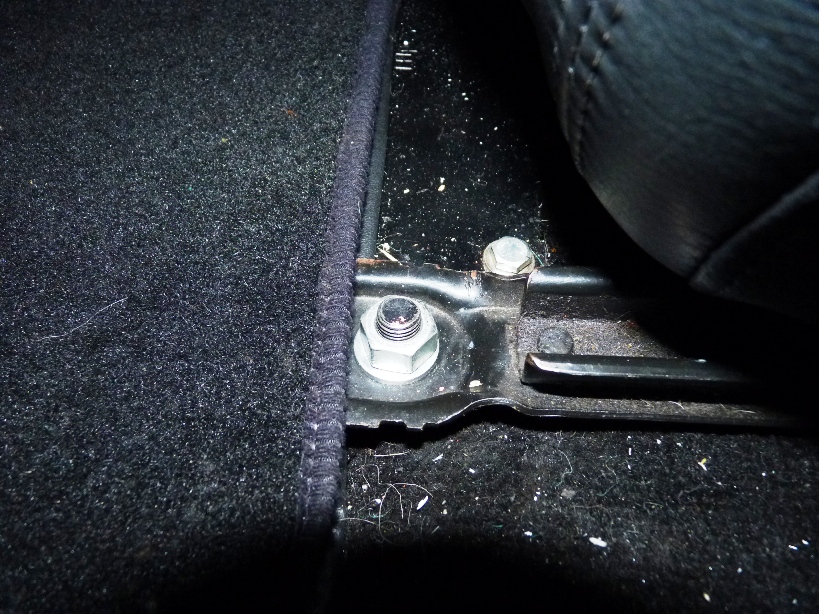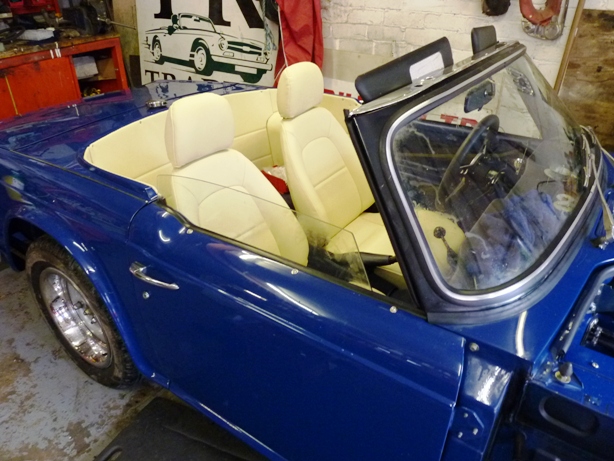 Close up of a Mazda seat runner bolted to the TR Trader Sliding headrest Mazda Seats as fitted to our latest TR6 restoration
conversion brackets, also shown is the 7/16 AF bolt head We re-trimmed the entire car in RR magnolia leather.
which screws into the original TR seat anchor point in the floor pan.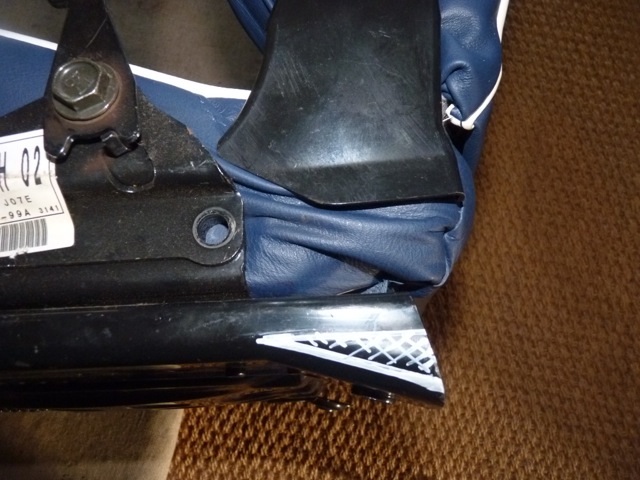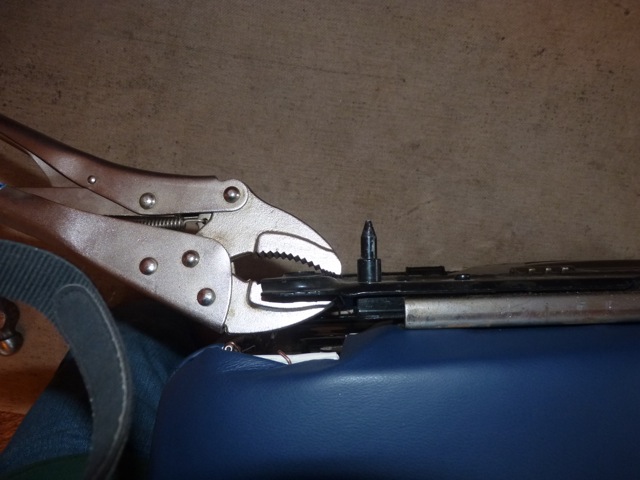 The white hatching on the 1st picture shows where to cut out a vee shape, prior to bending the runner on later MK2 runners - MK1 runners don't need this mod they don't have the web. The runner ends bend easily with a large adjustable spanner (picture 2). The location peg can be cut off with a hacksaw or grinder (picture 3)
We do provide an instruction sheet with every order.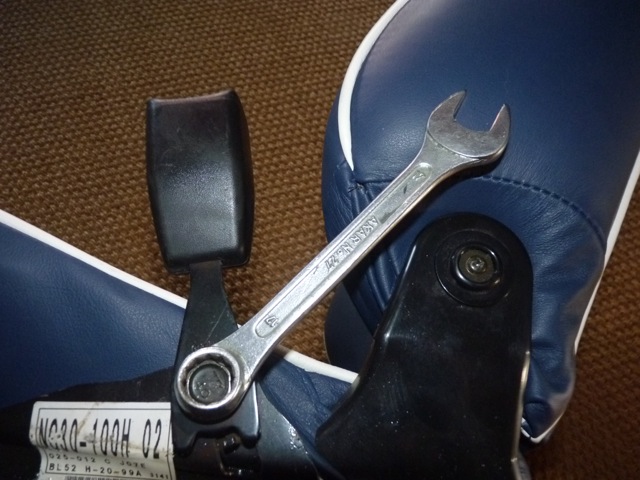 IMPORTANT: The seat belt anchor on the seat must be deleted, simply remove with a 17 mm spanner. only the original Triumph seat belt anchor pionts must be used.