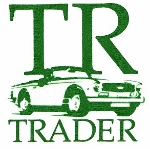 ---
ABOUT US

We are proud to be a TR Registered Owners Club Approved Supplier.
We are a family run business and enthusiasts since 1981.
Over the years we have built up a loyal customer base, many of whom have used us for
more than 25 years.
Triumph TR3A - TR Trader assisted with a major body restoration and top quality paintwork to the TR3A pictured below - The owner was utterly delighted to win "best car of the show" on its first visit to Tatton Park Classic Car Show, Cheshire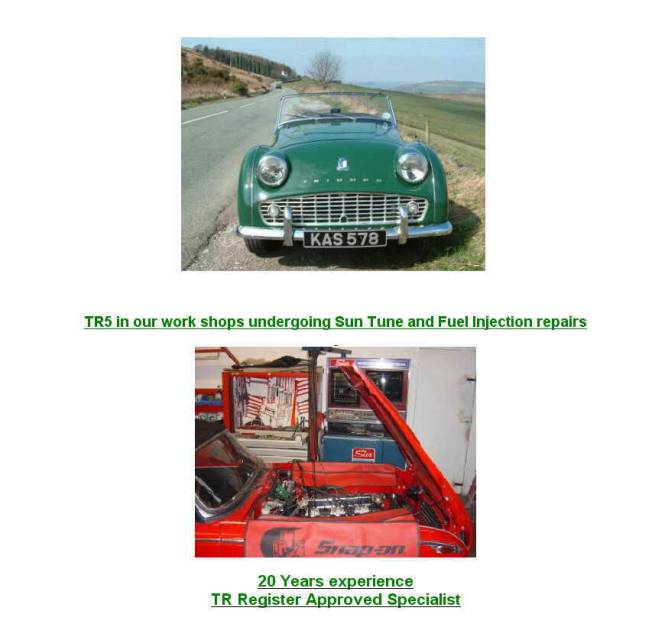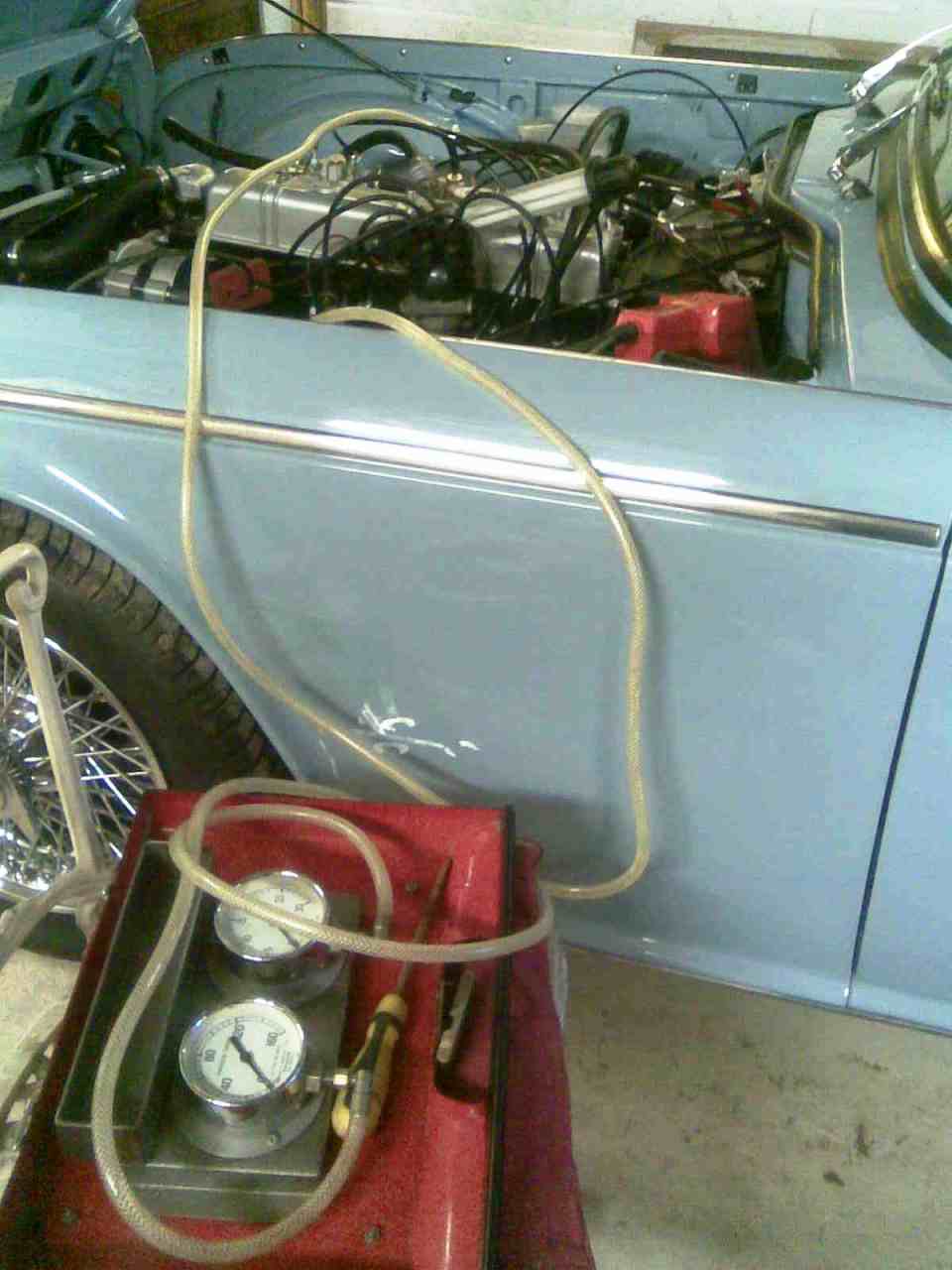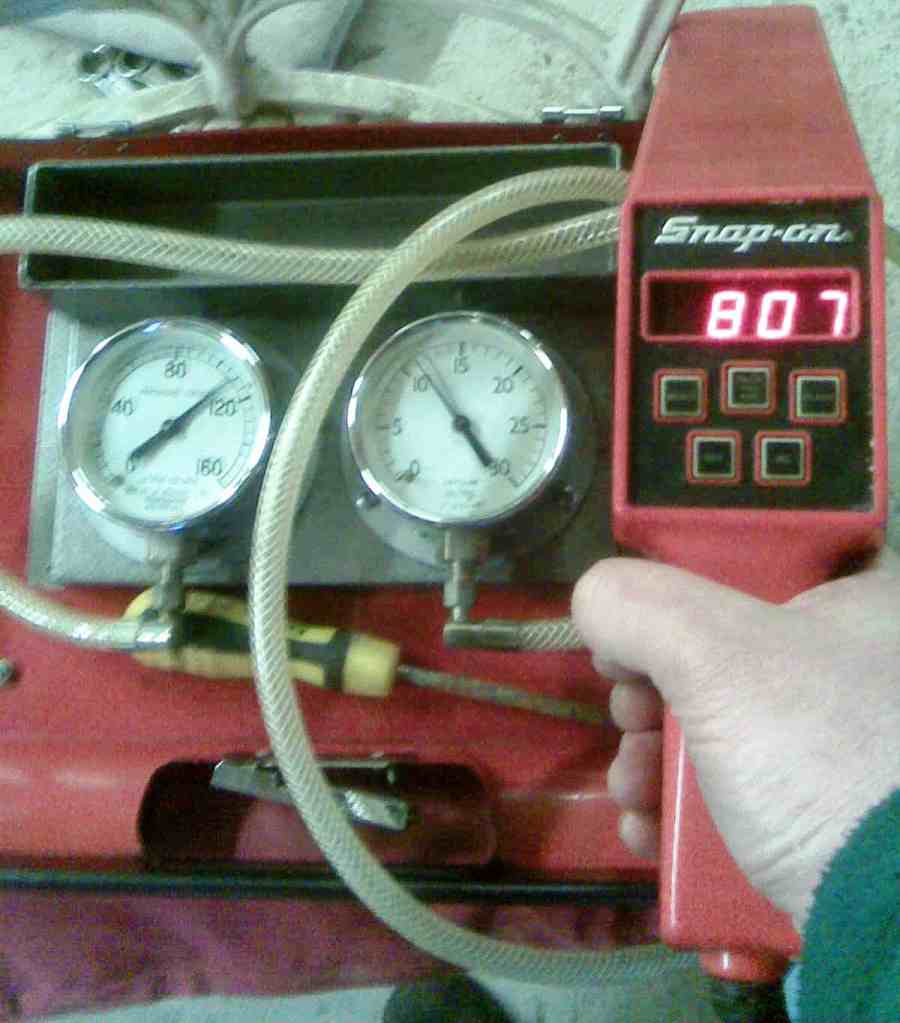 L

ucas mkII mechanical fuel injection diagnostics adjustment and repair is a TR Trader speciality. Shown is a recently restored TR5 which just wouldn't run properly, the owner asked us to carry out an extensive diagnostic and found that a camshaft problem was the root of the poor running not in fact the pi system. We own and still use the original genuine Lucas test equipment, flow charts and technical data.
Our parts business is mainly of a mail order nature. If you wish to visit, please arrange this
with us as our opening and closing times do vary.
Evening and weekend visits can be accommodated by prior appointment. You will find us at the two main Triumph Shows.
The International Triumph Show & Spares Day at Stoneleigh near Coventry in February.
The TR Register International Weekend at the Three Counties Show ground, Malvern,
Worcestershire in July.
We take along a wide selection of our new and second hand stock.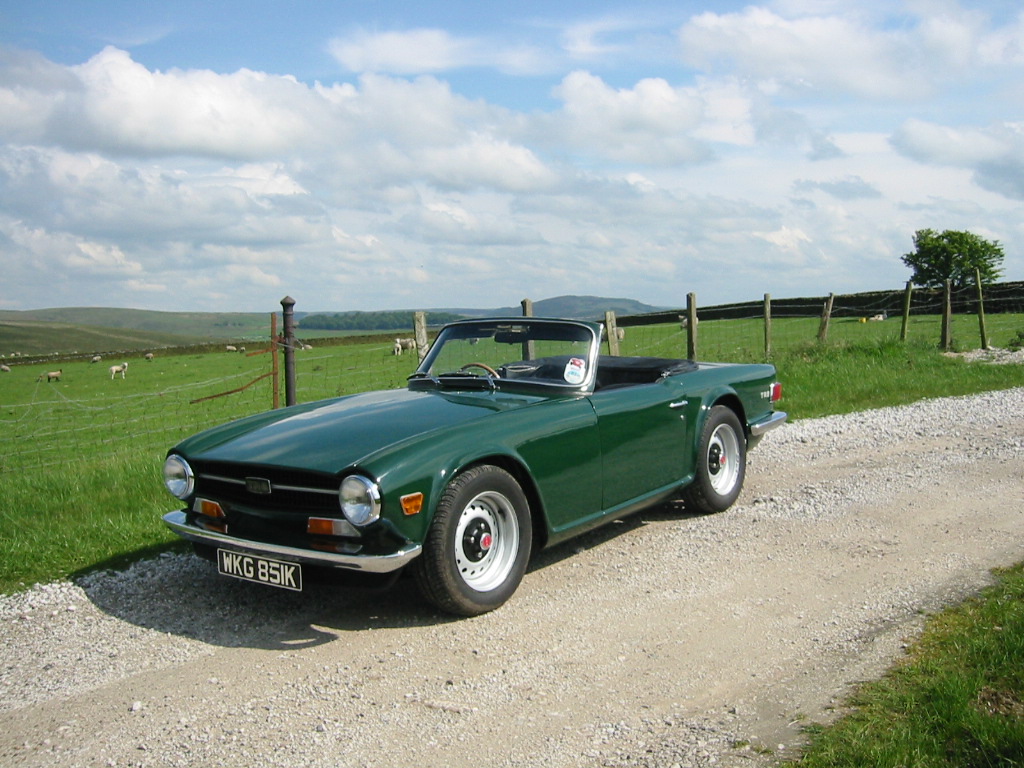 Our Workshop services include:
Sun Tuning and Fuel Injection work
Engine, Gearbox and Axle work
Overdrive Repairs
Wire Wheel Balancing
Welding, Trimming, Hoods fitted
Pre purchase Inspections and Insurance Valuations
Insurance and Bodywork undertaken
MOT Preparation
Labour Rate £75.00 per hour plus VAT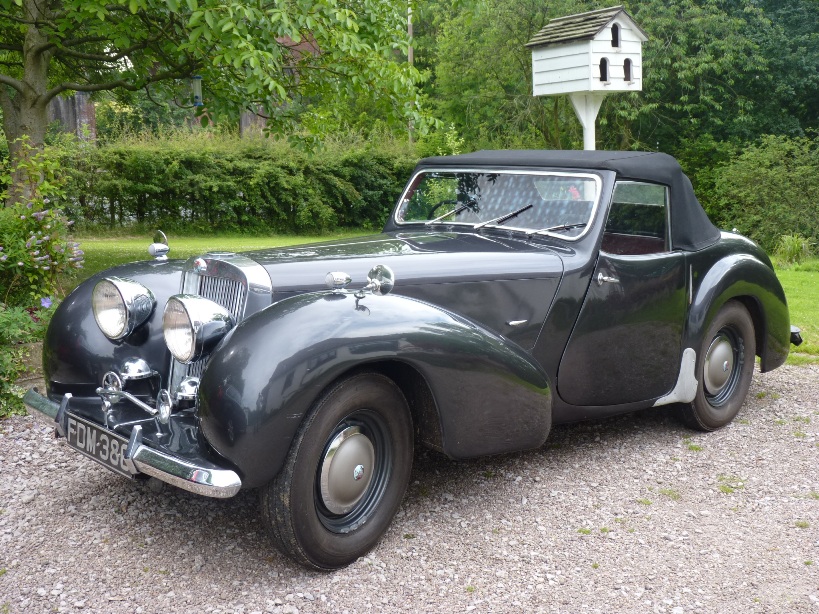 Triumph Roadster - TR Trader attended this car at our customers home. We were able to bring it back to life after many years of storage and subsequently carried out servicing, repairs and an MOT.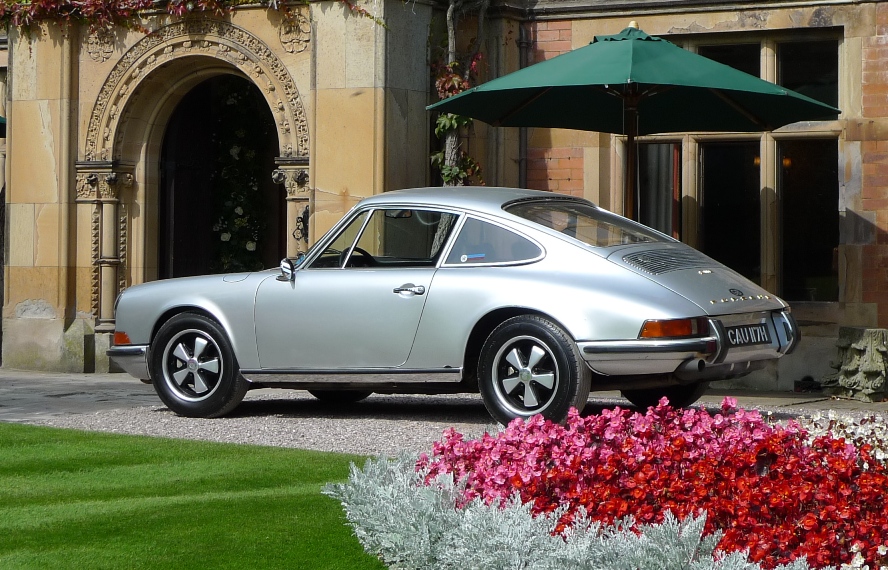 Porsche 911E - This classic 911 was re-trimmed by us and put back on the road after we carried out repairs to the Bosch mechanical fuel injection system and rectification of ignition and electrical faults
About our Services
We can offer Mig welding, plasma cutting, Gas welding, Brazing, Soldering, Lead loading, Bending, Straightening, Drilling, Reaming, Machining, Crack testing, Balancing, Panel beating, Polishing, Mig welding on Aluminium or Stainless steel, Electrical crimping, Harness make up & repair, Electrical & Electronic trouble shouting & repairs, High quality paint work, ceramic coating, Vehicle collection & delivery on major work, engine testing, Petrol injection repair & unleaded conversion, Engine building, Overdrive repairs Clutch repairs, New & used parts service right down to a screw or rivet, rare & hard to find parts located, Tonnes of Second hand parts to save money & keep your TR on the road.
TR TRADER is an agent for Hobbyweld Gas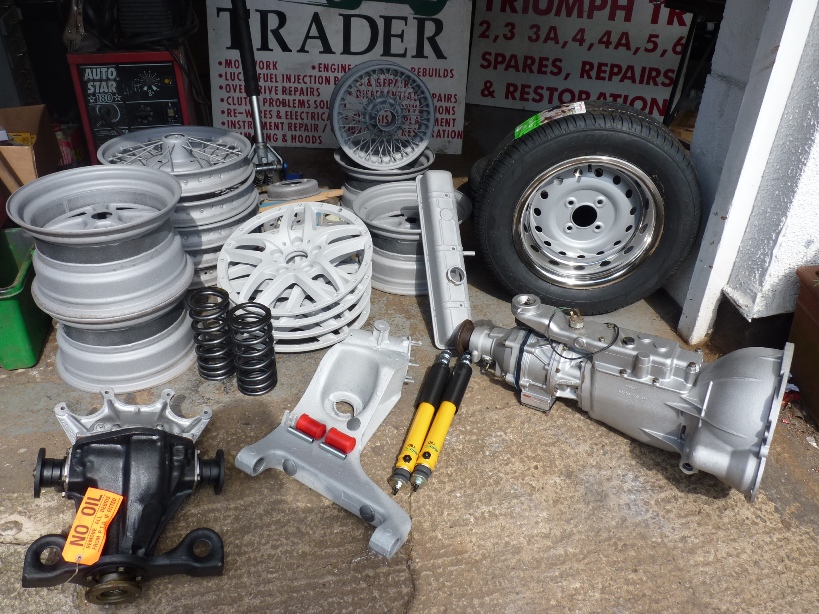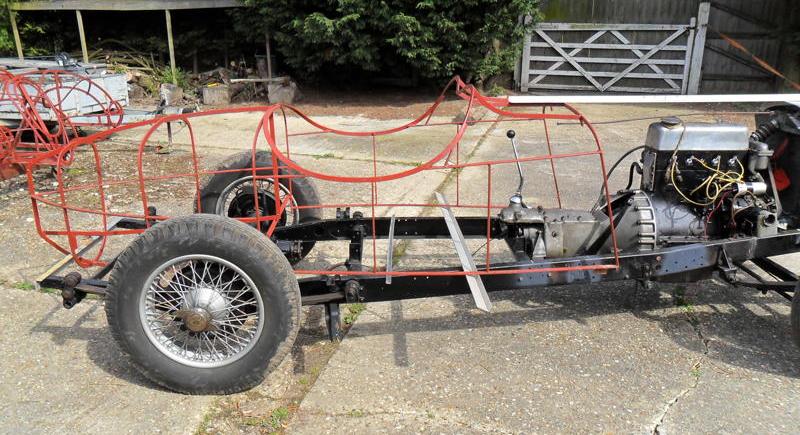 Alvis 12/70 Special - TR Trader carried out re-positioning of the engine, gearbox, steering and pedal box during the conversion of this 1270 sports tourer into a special bodied open sports car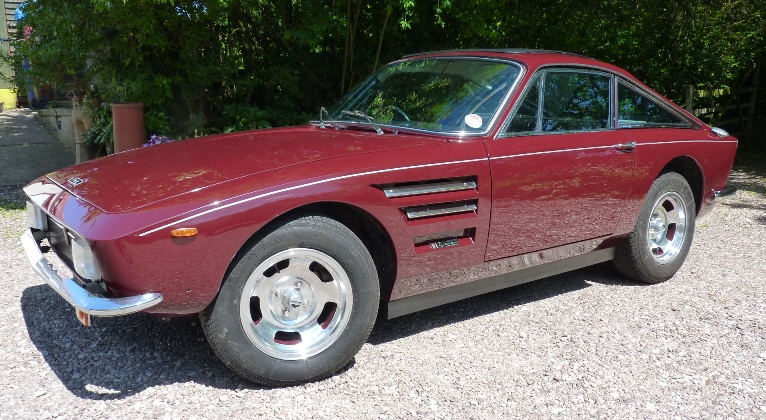 Trident Tycoon - TR Trader was chosen to repair, re-commission, service and MOT this rare Triumph TR6 derivative prior to its exhibition at the Cholmondley Castle Pageant of Power in Cheshire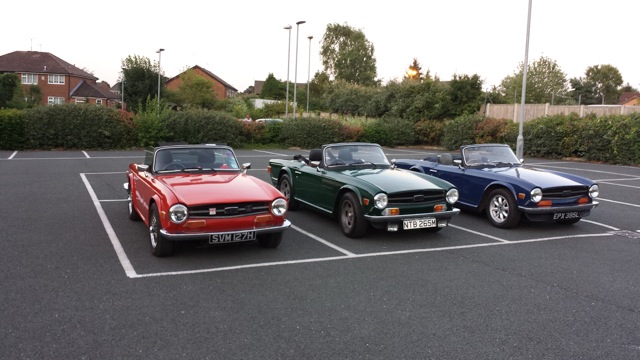 Impromptu Pub Meeting at The Cheadle Hulme
Triumph TR6 recommissioned and MOT'd after many years storage - Works included new injectors, metering unit, fuel pump and PRV, major brake overhaul and minor electrical repairs.
Great urban image sent in by our customer.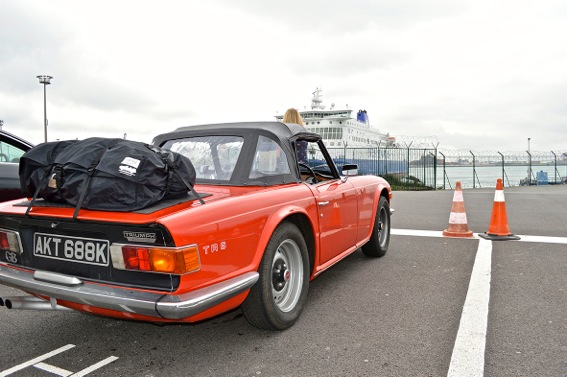 Image sent in by our customer, we serviced and checked this TR6 prior to a European Tour.
Insurance valuations
We can carry out insurance valuations on any British Classic Car. We can also complete and sign off your insurance valuation forms.
We are a Recognised Owners Club Approved TR Registered Supplier.
having driven, restored and repaired TR sports cars since 1981.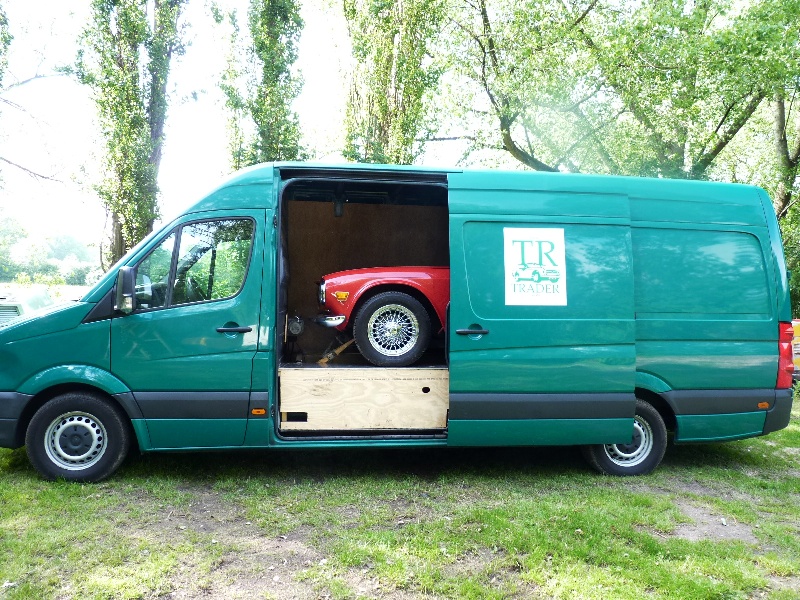 Vehicle collection and delivery service available
Large van collection available
Payment Methods:
We accept all major credit cards , Switch , Delta , Cheques , Postal Orders , BACS or Cash
Terms of Trade:
All prices are subject to change without notice.
Special orders must be paid for in full when ordering.
Worn units for credit must be returned in a clean, serviceable condition within 14 days
Accompanied by the original invoice.
Refunds will be made by cheque or Visa/Mastercard.
Warranties run for 12 months on new parts from the invoice date where given.
Warranties run for 3 months on used vehicle sales.
All goods remain the property of TR Trader until paid for in full.
Vat Reg Number: 181 4781 82
NB: VISITORS WELCOME STRICTLY BY APPOINTMENT
ADDRESS:
TR TRADER
67 Ladybridge Road
Cheadle Hulme
Cheadle
Cheshire
SK8 5NZ
UK
---
TEL: +44 (0)161 485 5005 email: sales@trtrader.com Mobile: +44 (0)7831 826877