---
Cars For Sale scroll down for more cars ......
Triumph TR5 1969 RHD Jasmine Yellow
Overdrive fuel injection, a very rare genuine UK CP prefix car. Body off rebuilt 20 years ago by the highly reputed Malcolm Jones of Wrexham and still in fantastic overall condition. Little use since restoration though used successfully for touring the continent and always garaged.
Brief specification as follows: Alfin Brake Drums, Aeroquip Brake Hoses, Minilite Alloys, Kenlowe Fan, Battery Isolator, Alternator Upgrade, Stainless Steel Boot Rack, Sat Nav/Charger Point, Stainless Exhaust with 6 branch Tubular Extractor Manifold. Benefits from Bosch fuel pump conversion and modern pressure relief valve, metering unit, injectors and throttle linkage upgrade all by Prestige Developments. Stainless braided injector leads, aluminium rocker cover. The engine runs nicely and has excellent oil pressure. On the road this TR5 drives very well and the note of Triumph's famous 6 emit through a single pipe stainless exhaust. The original TR5 seats have been re trimmed in black leather with white piping, good mohair hood and frame. All underbody and wheel arches are in body paint finish, superb chassis, good panel gaps and no corrosion. Good deep paintwork in original code 34 jasmine yellow, glossy with no orange peel, original badges and gauges, correct air box and TR5 nuances all present. Original matching engine, correct head part number, correct distributor and throttle bodies.
The original TR5 Handbook still accompanies the car along with a Heritage Certificate.
Just serviced / new battery / new starter motor / engine oil and filter / 4 new tyres
V5 log book present, road tax exempt and MOT exempt, though the car will be provided with 12 months MOT and passed its test on 4th Feb 2019
The difficult decision to sell has only been made due to ascending years and TR Trader has been privileged with handling the sale process on behalf of very passionate parting owners.
It is rare to find a TR5 which has been in continuous ownership for the last 40 years, a file of old MOTs and photographic record of body off restoration accompanies the car.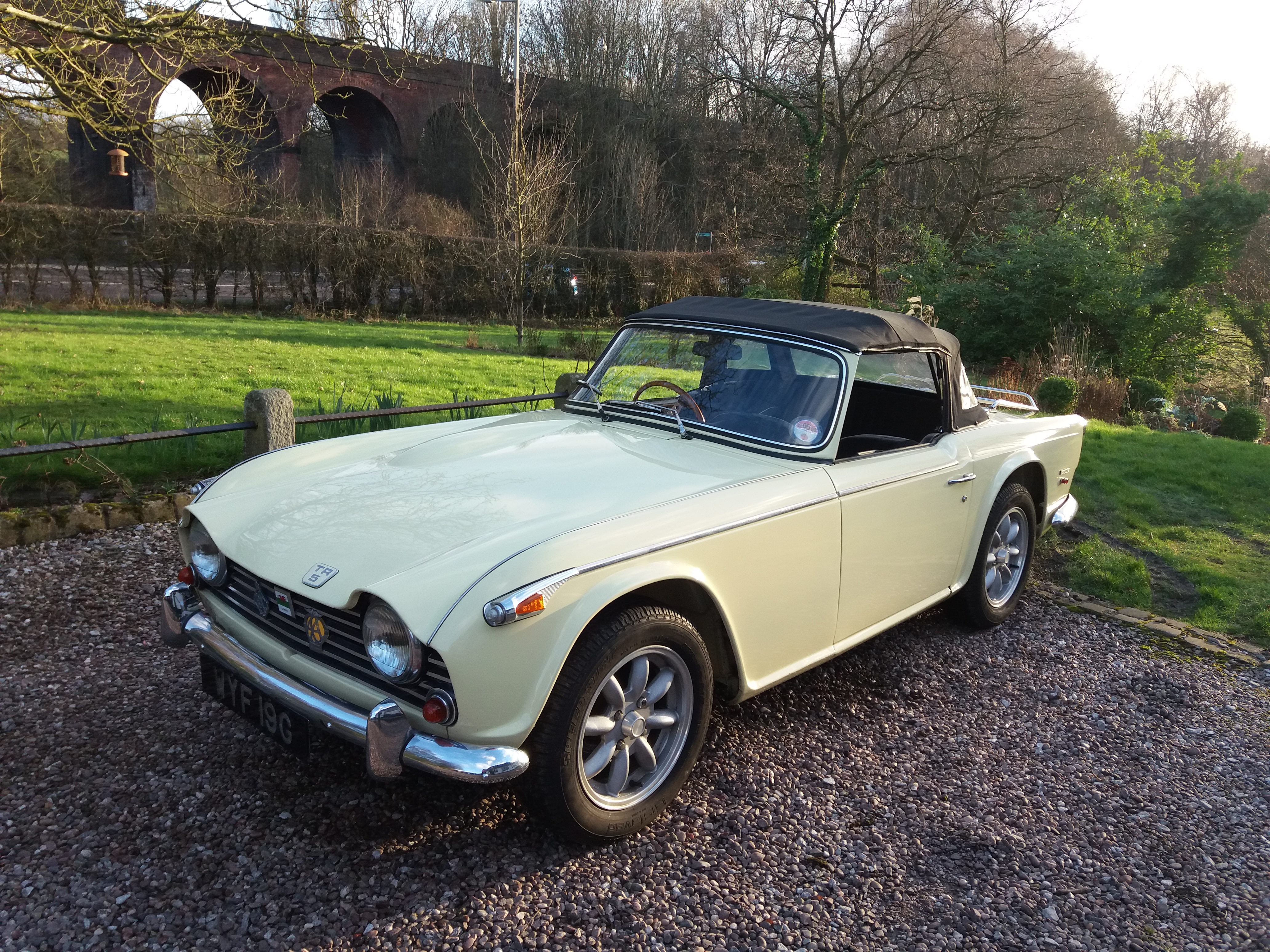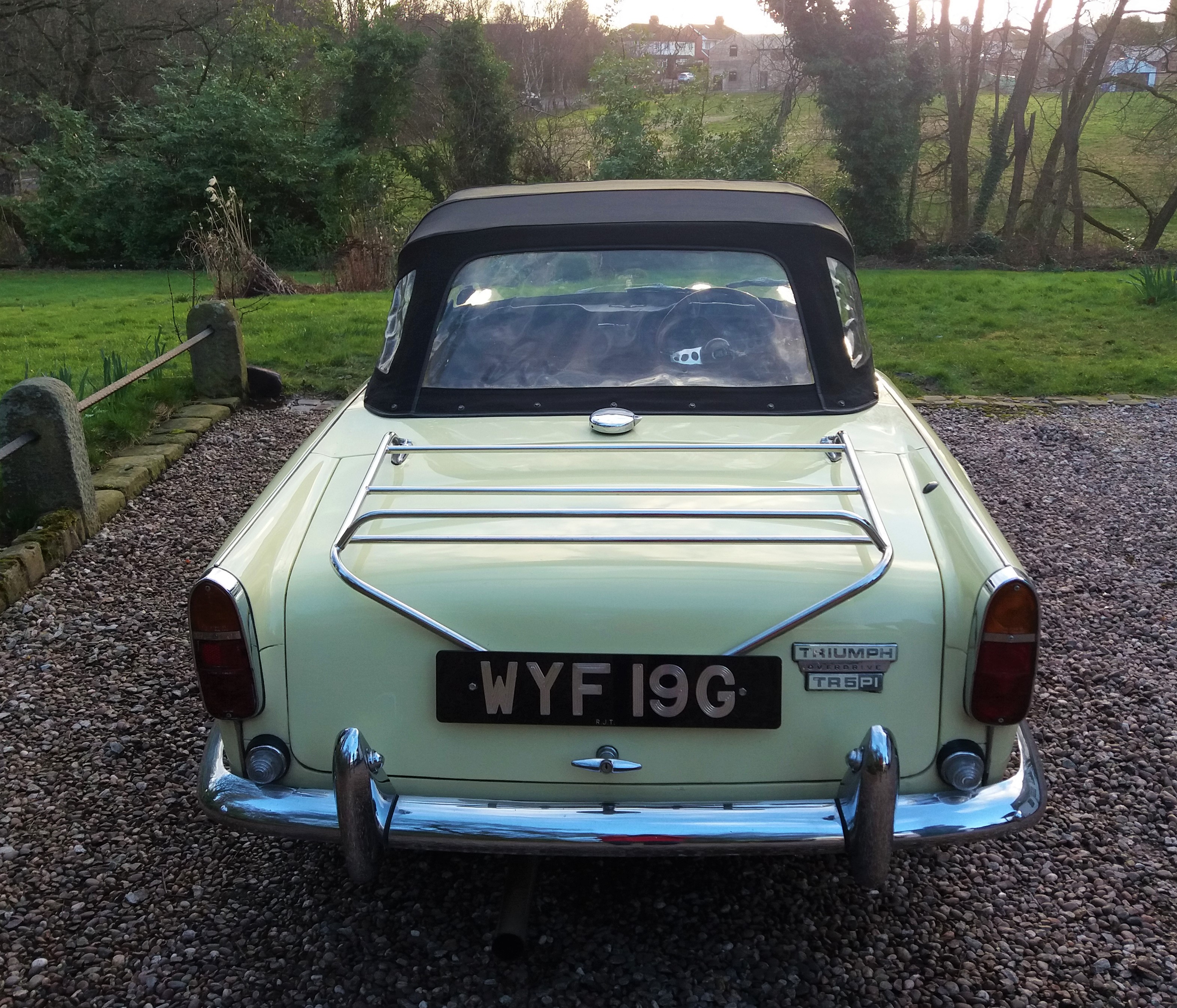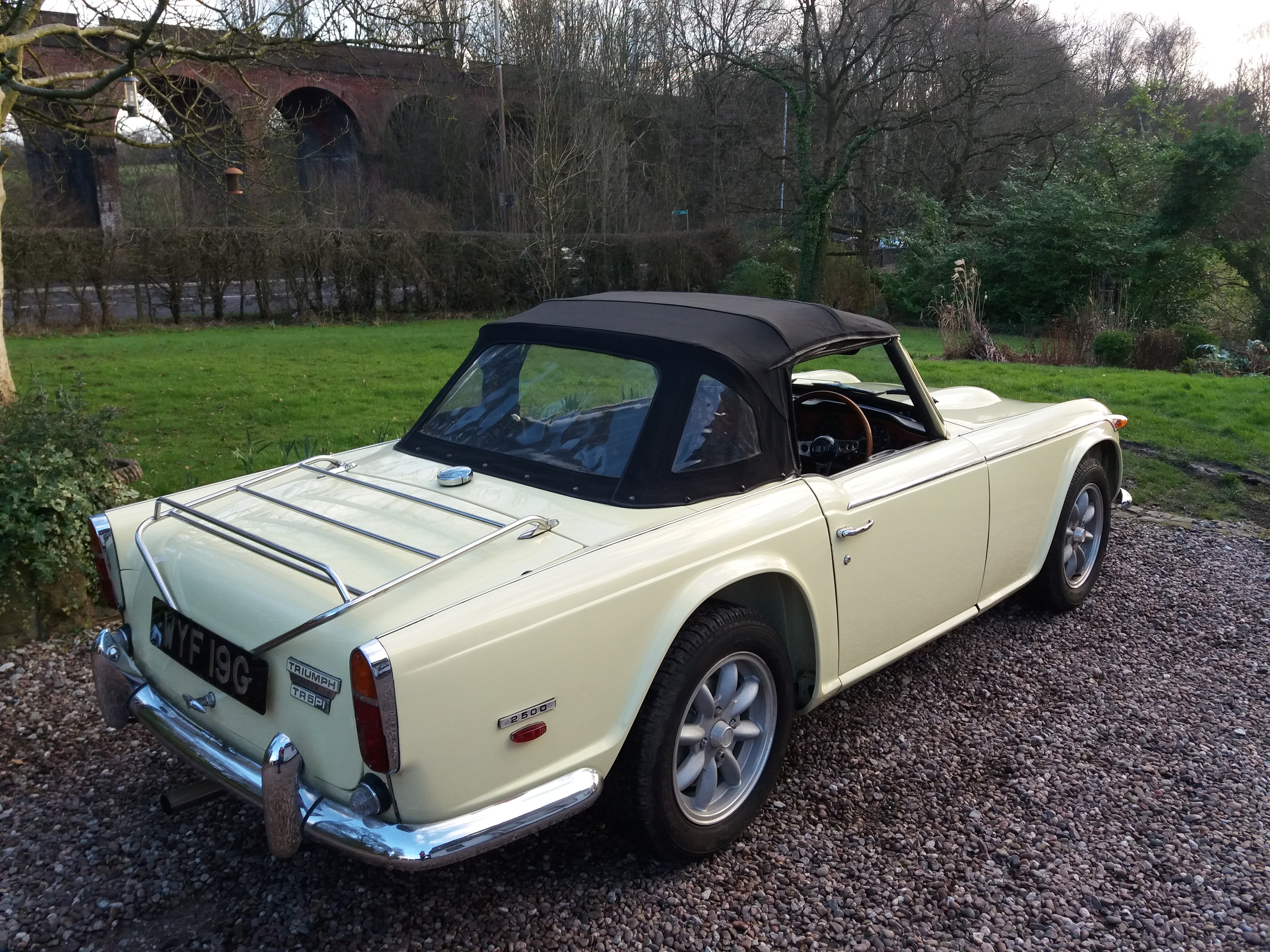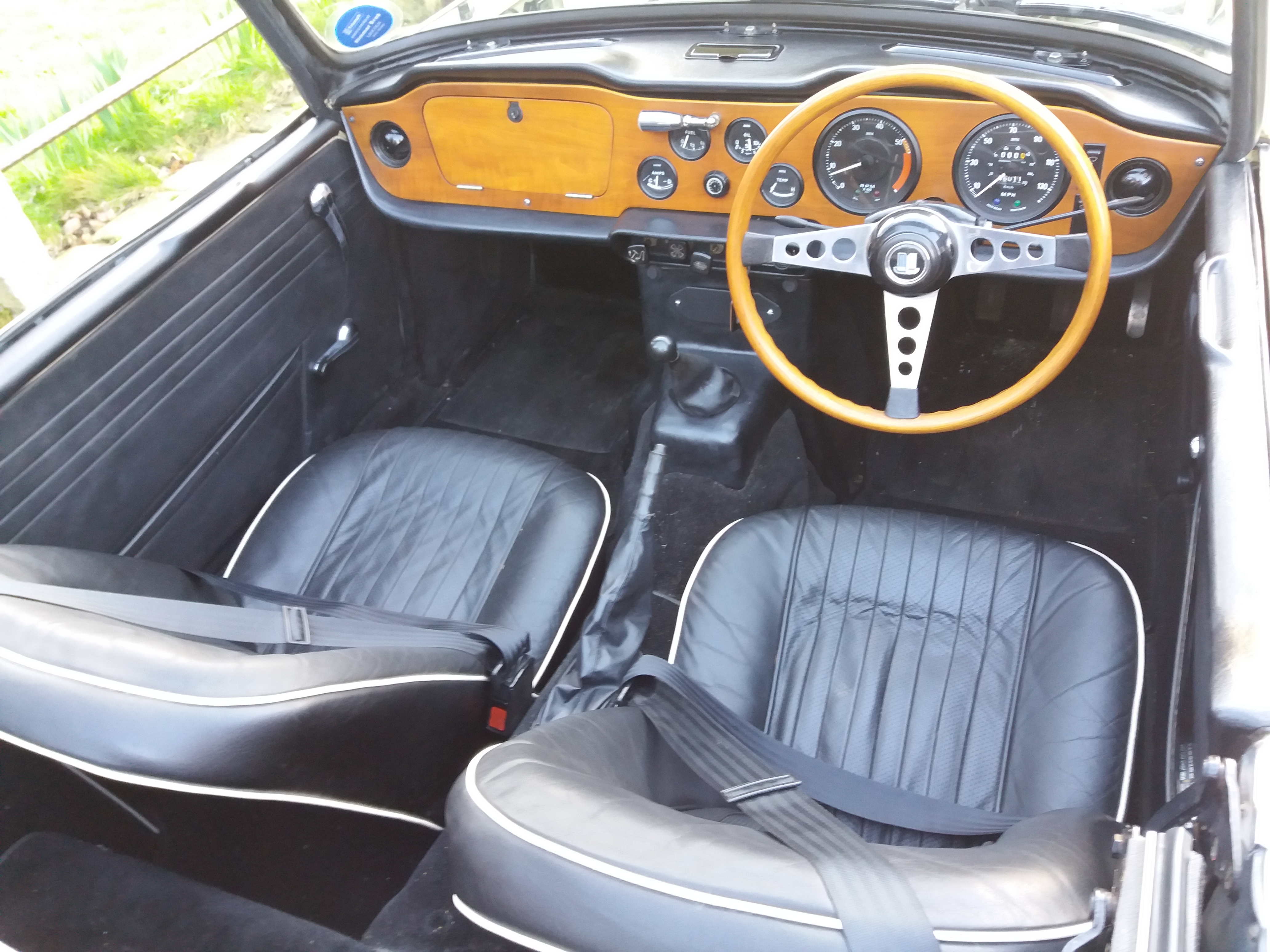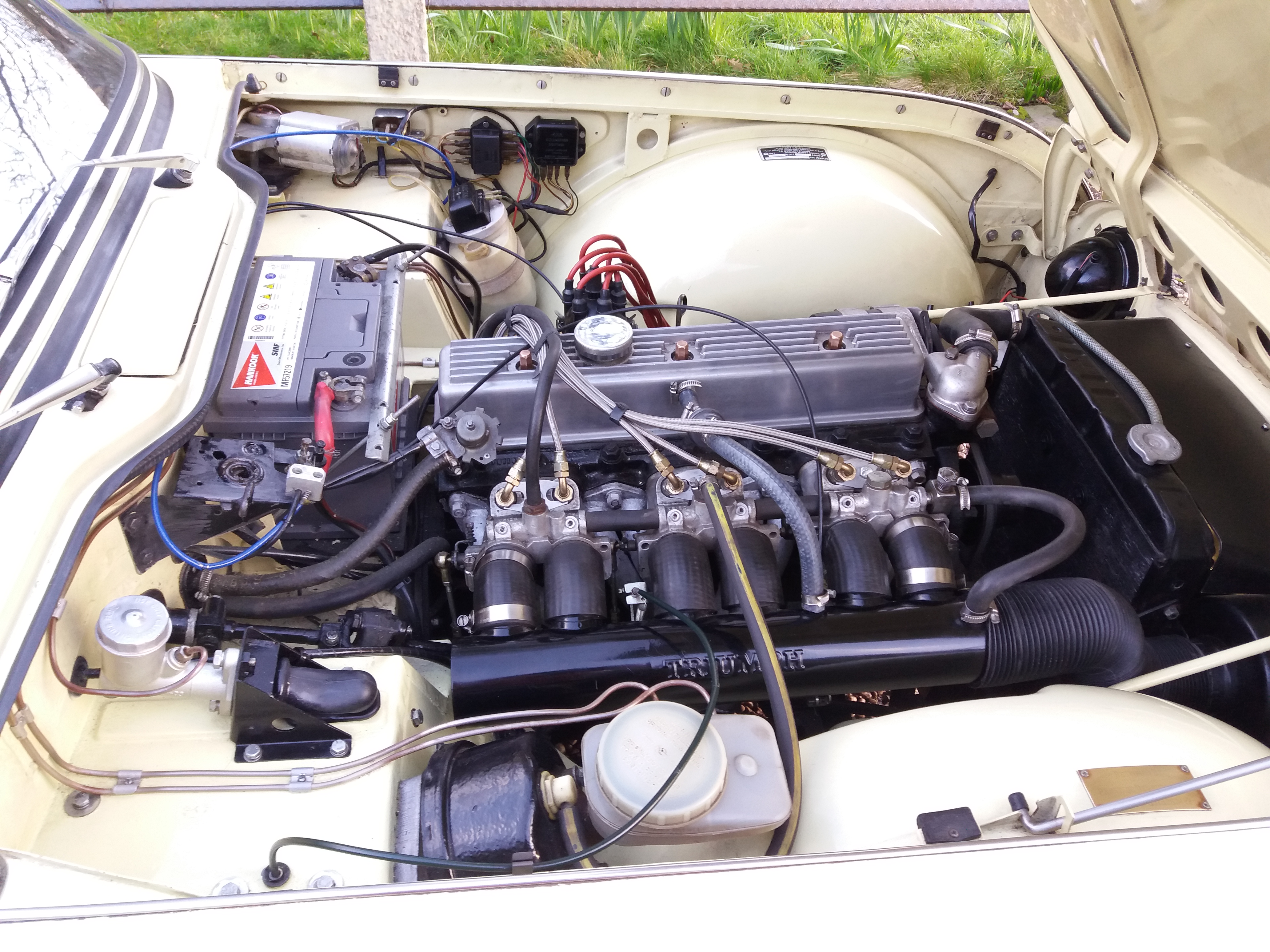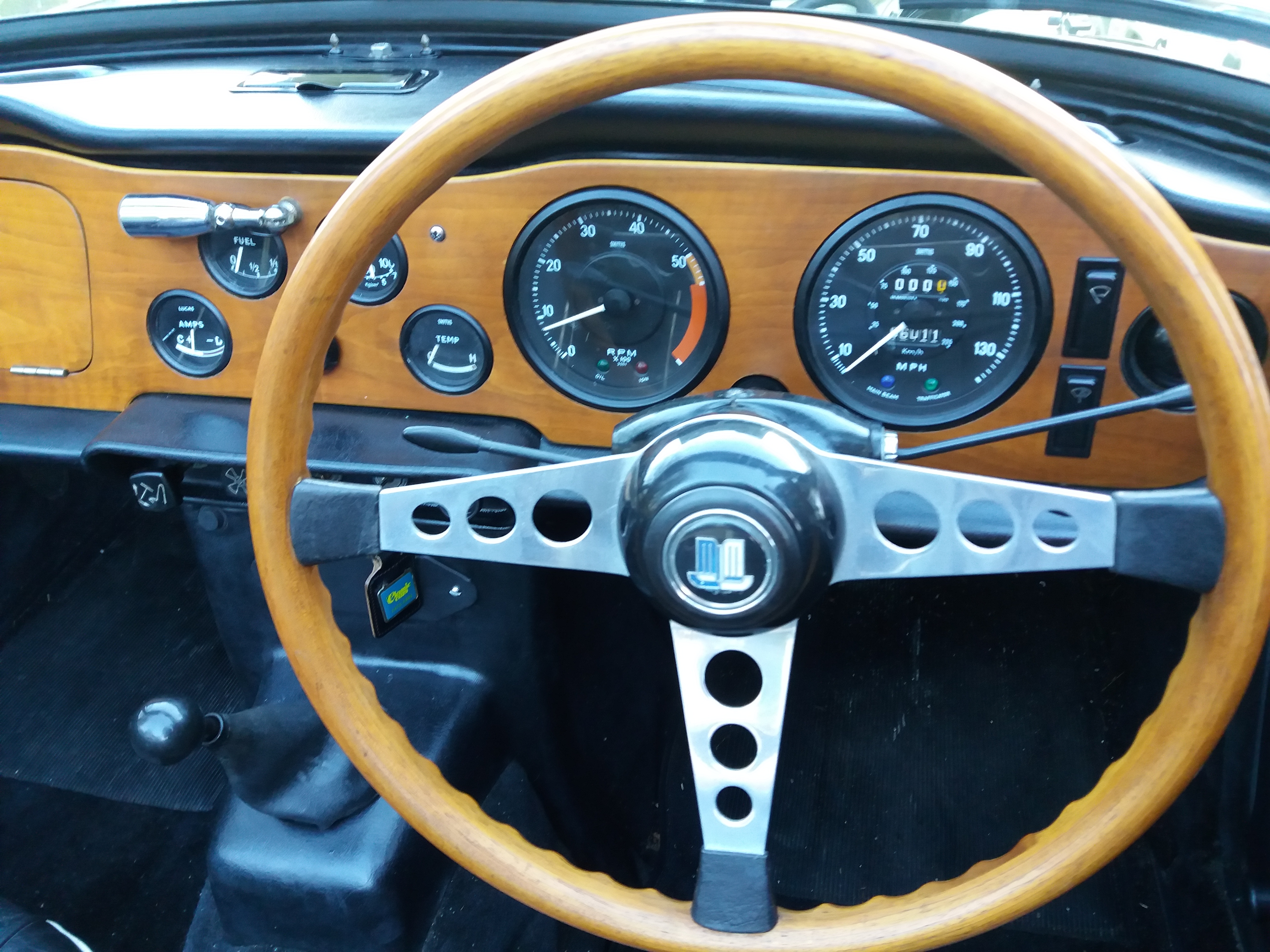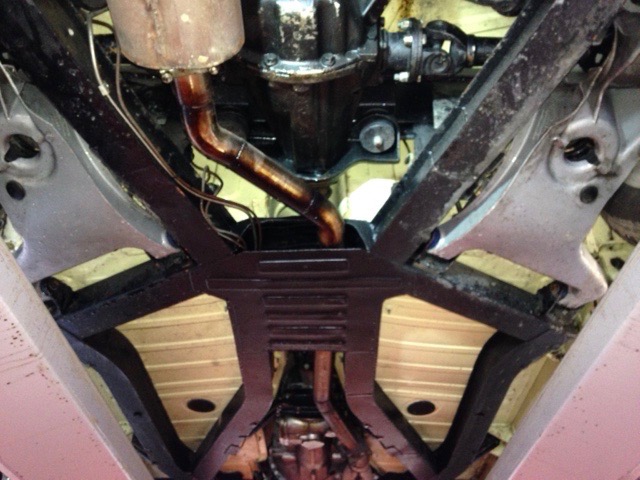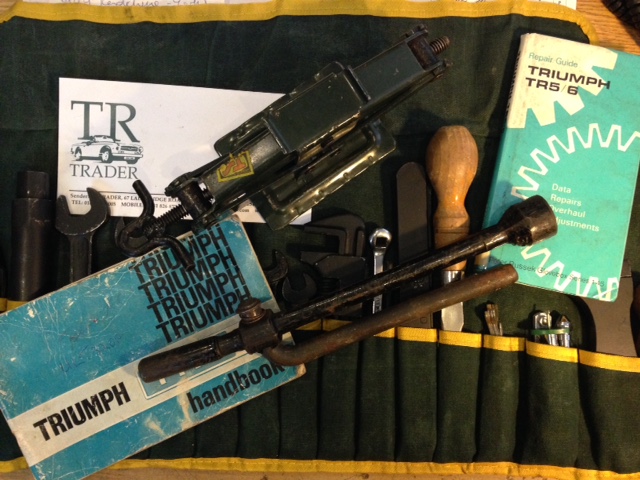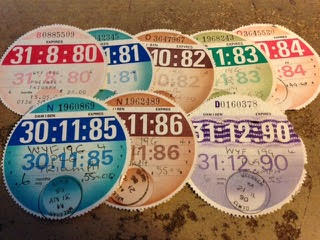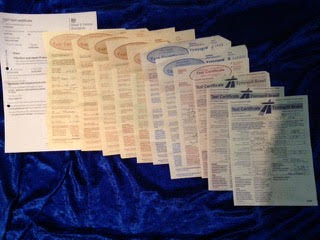 £45,950
We can tailor this car to your specification if required - We can currently offer a surrey top option with rare aluminium lid, surrey sticks and soft top (£3,500 + vat), chrome wire wheels with Michelin XAS tyres option (£1,695 + vat), Restored original leather bound TR5 steering wheel option (£465 + vat)
Can be viewed at our premises SK8 5NZ any day by appointment
Call Carl Fitchett - 07831 826877

1962 Triumph TR4 LHD just imported by ourselves from The United States.

On the NOVA customs system, all duties paid.
Original seats, windscreen frame and hood frame are with the car. The engine and gearbox are with the car but currently removed.
Of note on this car are the fantastic panel gaps, all the panels are steel. Will require floors, outer sills and boot floor but a generally well preserved vehicle.
Engine bay tin work is fantastic see image. Original chassis plate is still in place. The car rolls easily and we can offer delivery anywhere UK mainland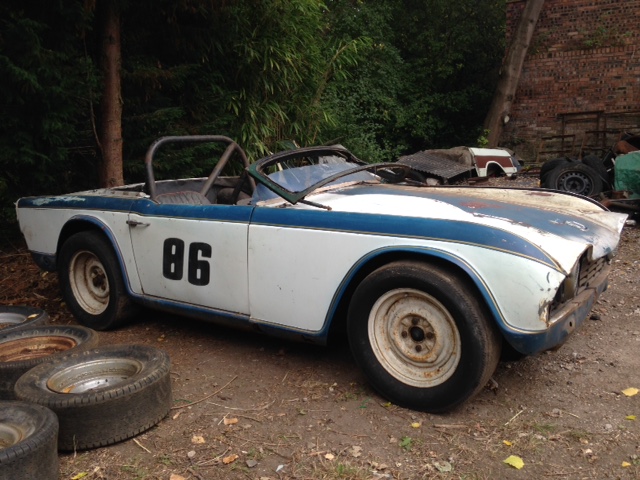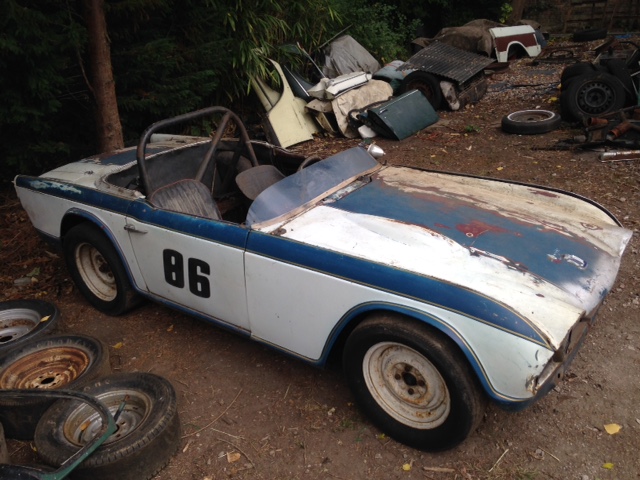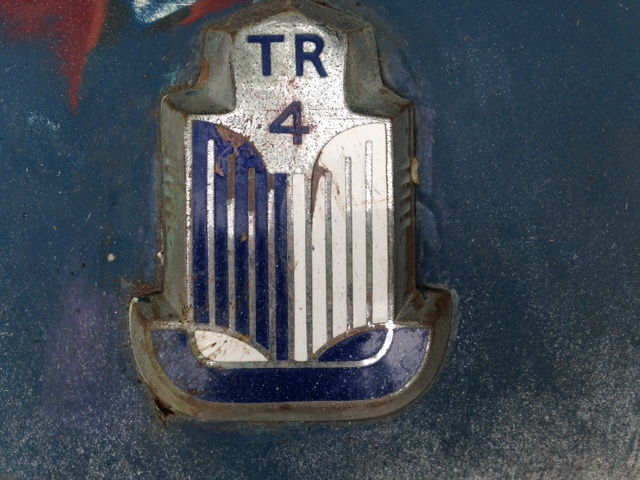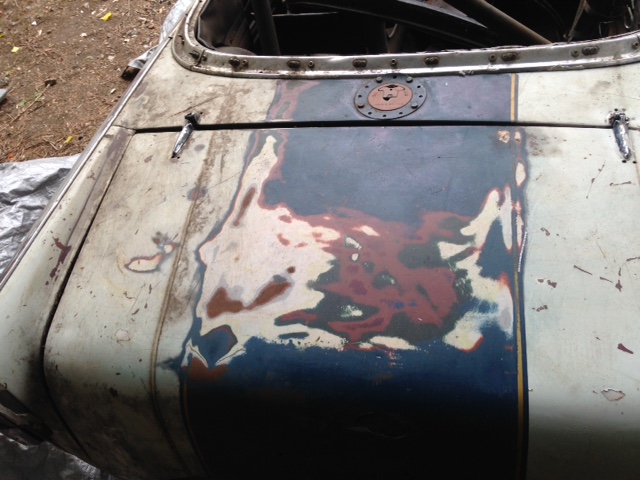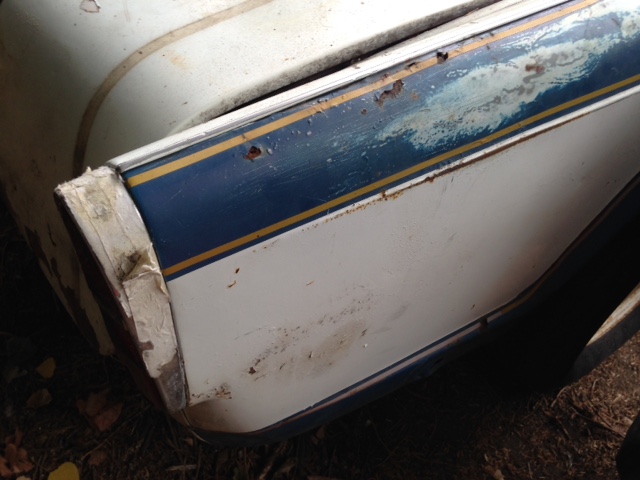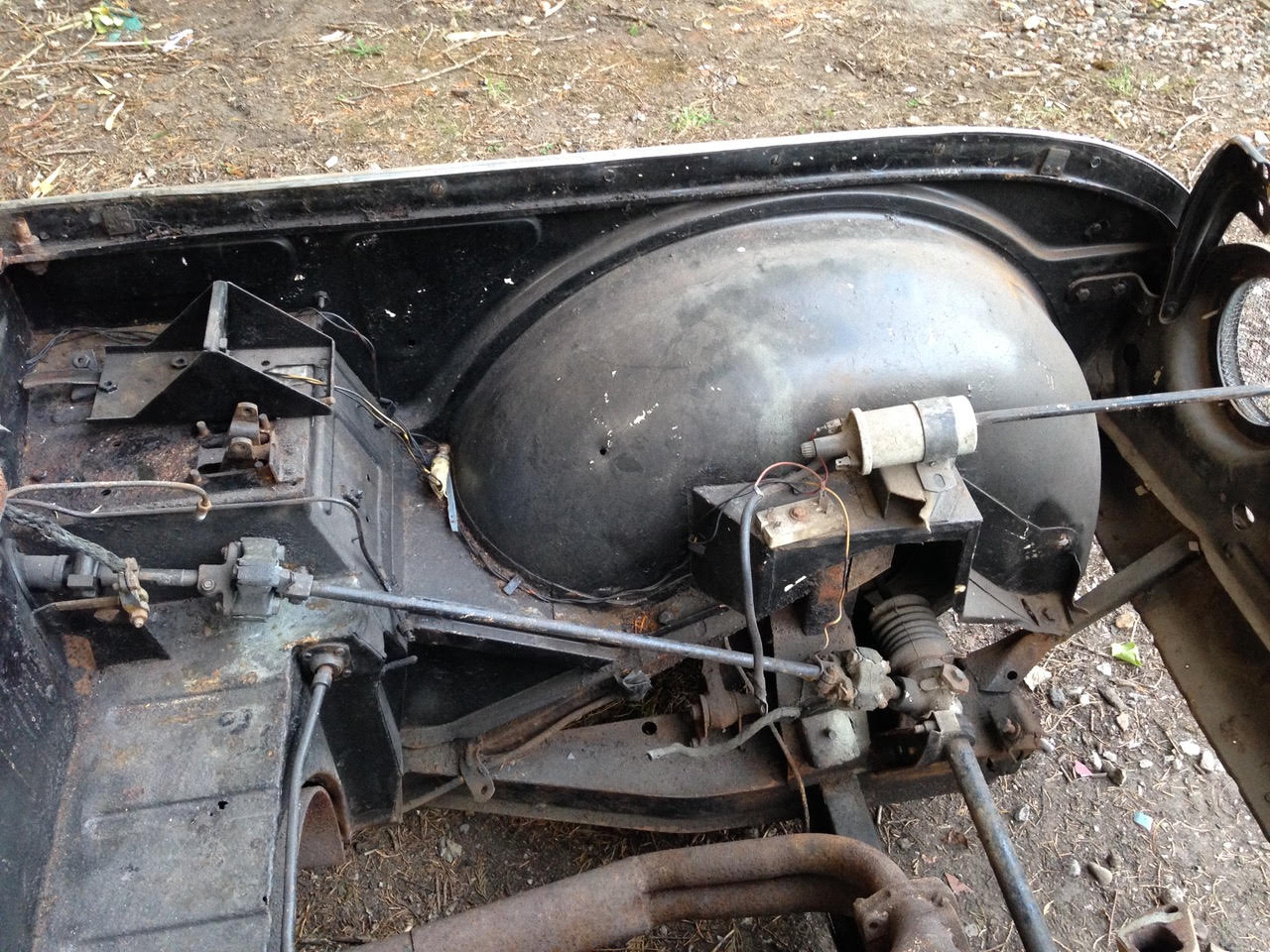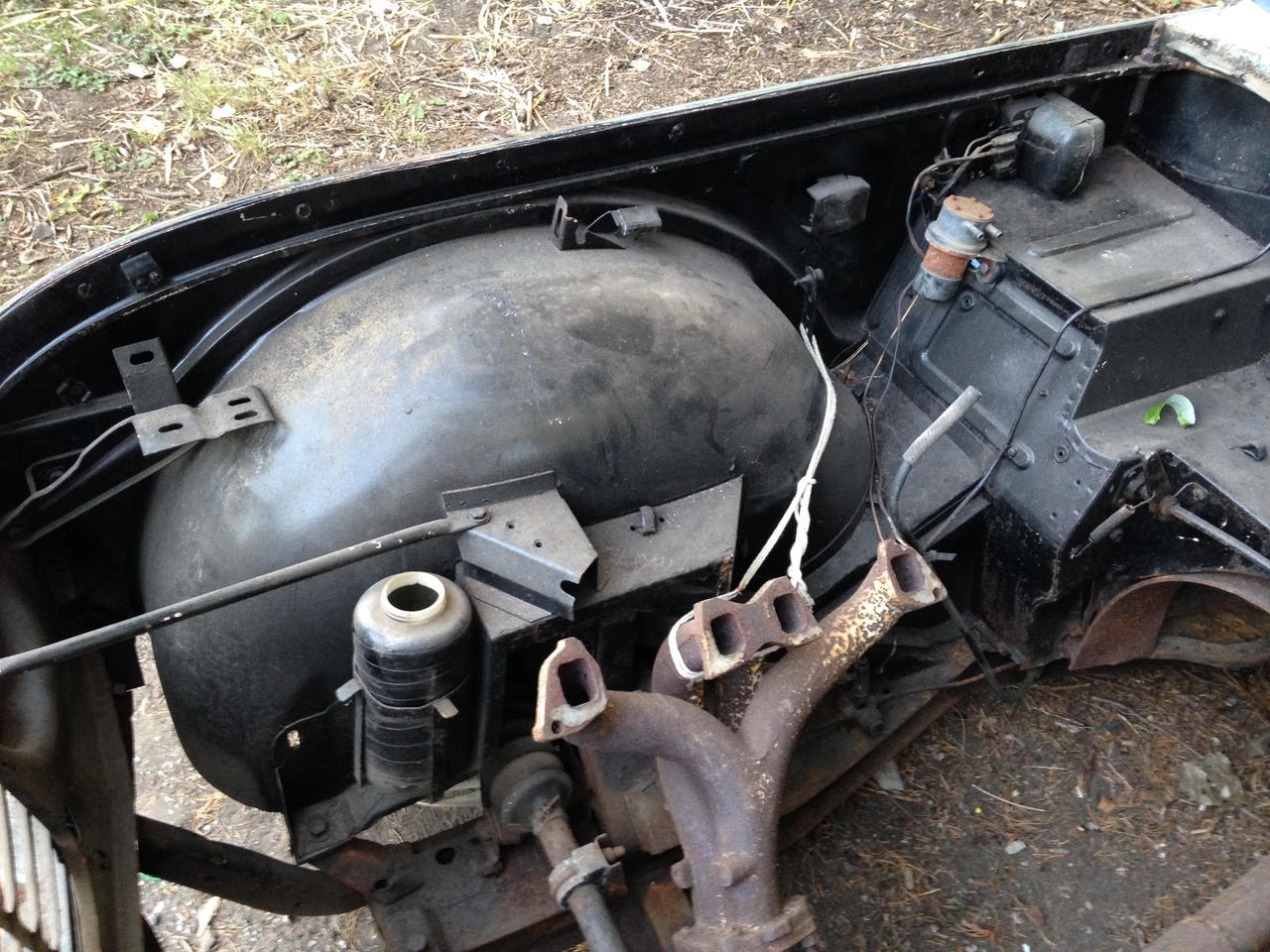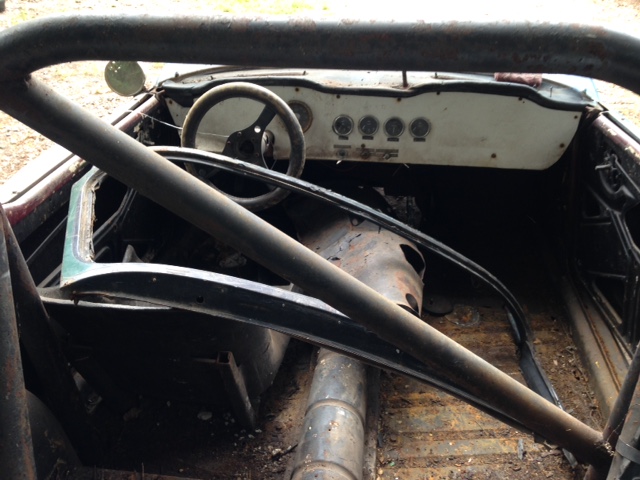 £5,200
NB: An RHD conversion package is available for this car by separate negotiation
Call Carl Fitchett - 07831 826877

Early CR TR6 pi with Overdrive
First registered Feb 1973 chassis number in the 300s. Originally supplied new by Lex Mead, Hereford
This TR6 has spent the last 4 decades in the Yorkshire area dry stored for most of that time.
Recently recommissioned and refurbished including new seat covers, new cockpit trim, new wool carpets, new hood and new walnut dashboard.
The car is rolling on brand new set of Minilite alloys shod with brand new Avon tyres.
The pi system is in excellent order and the car runs very well
Stainless steel exhaust, new alternator and battery
Cylinder head has been reconditioned and uprated to run on unleaded petrol
Very smooth shifting gear box and perfectly functioning overdrive on 3rd and 4th.
This TR6 is road tax exempt and MOT exempt, though an MOT certificate is present - expiry date March 2019 along with V5C and Heritage Certificate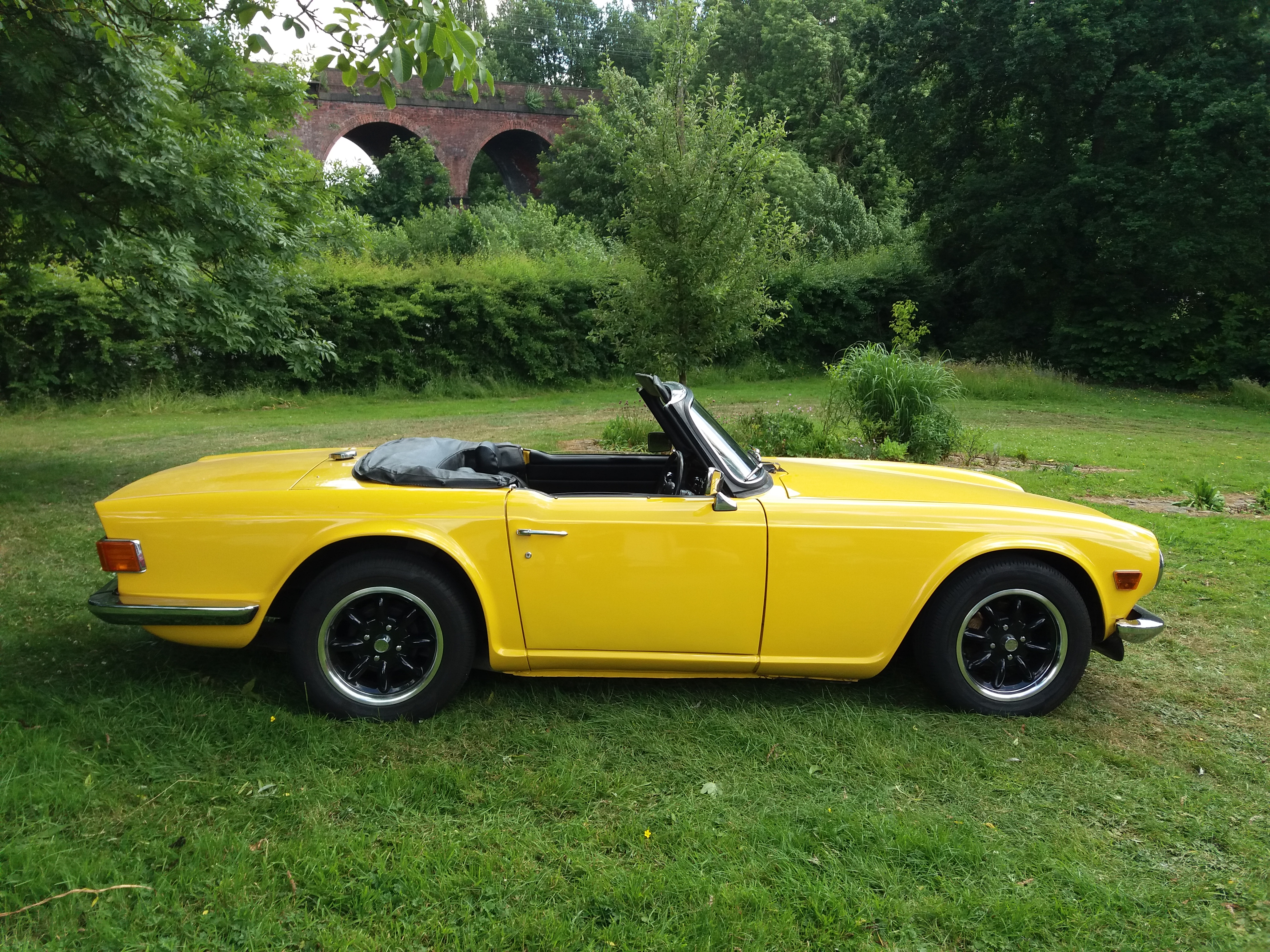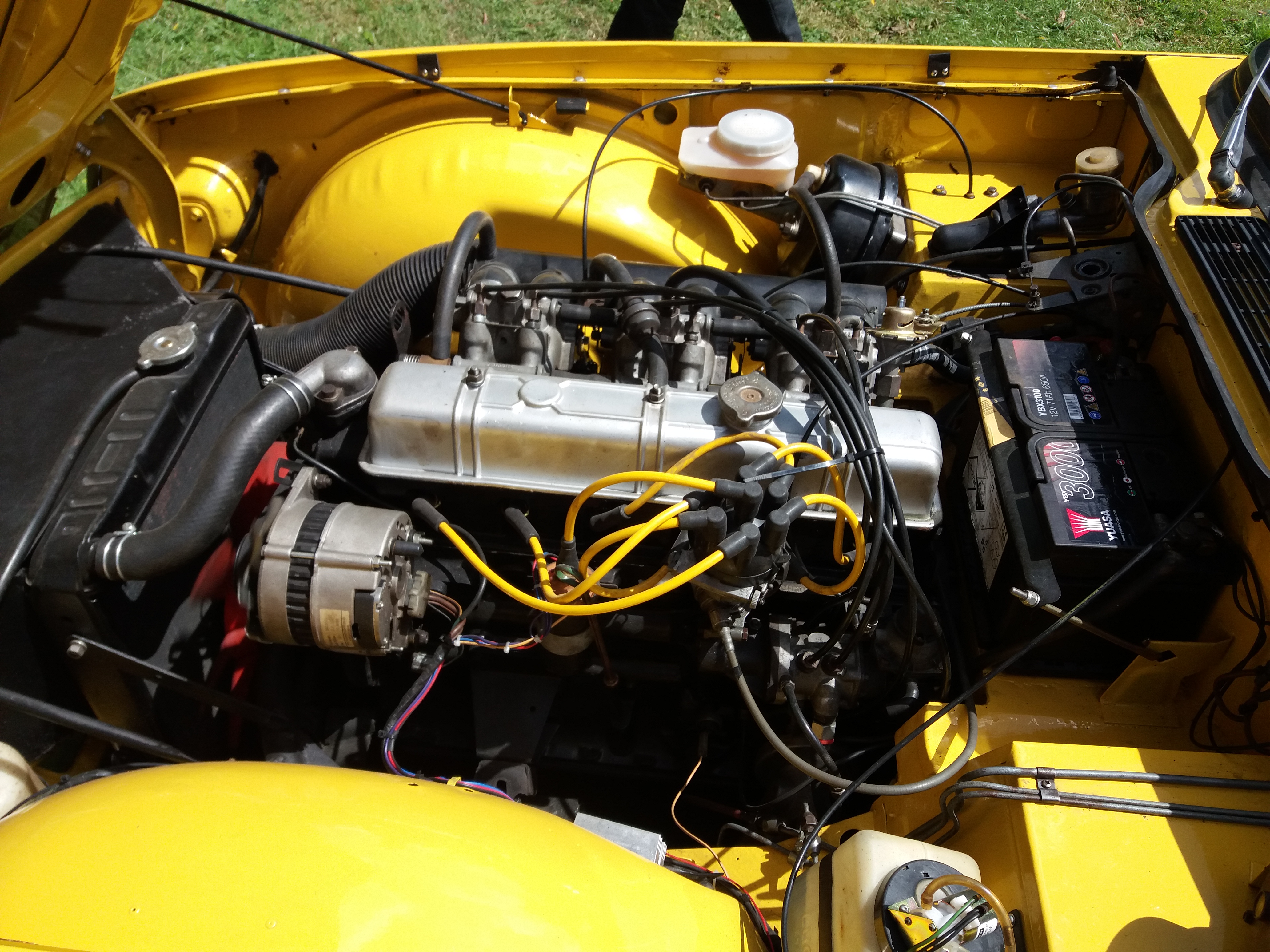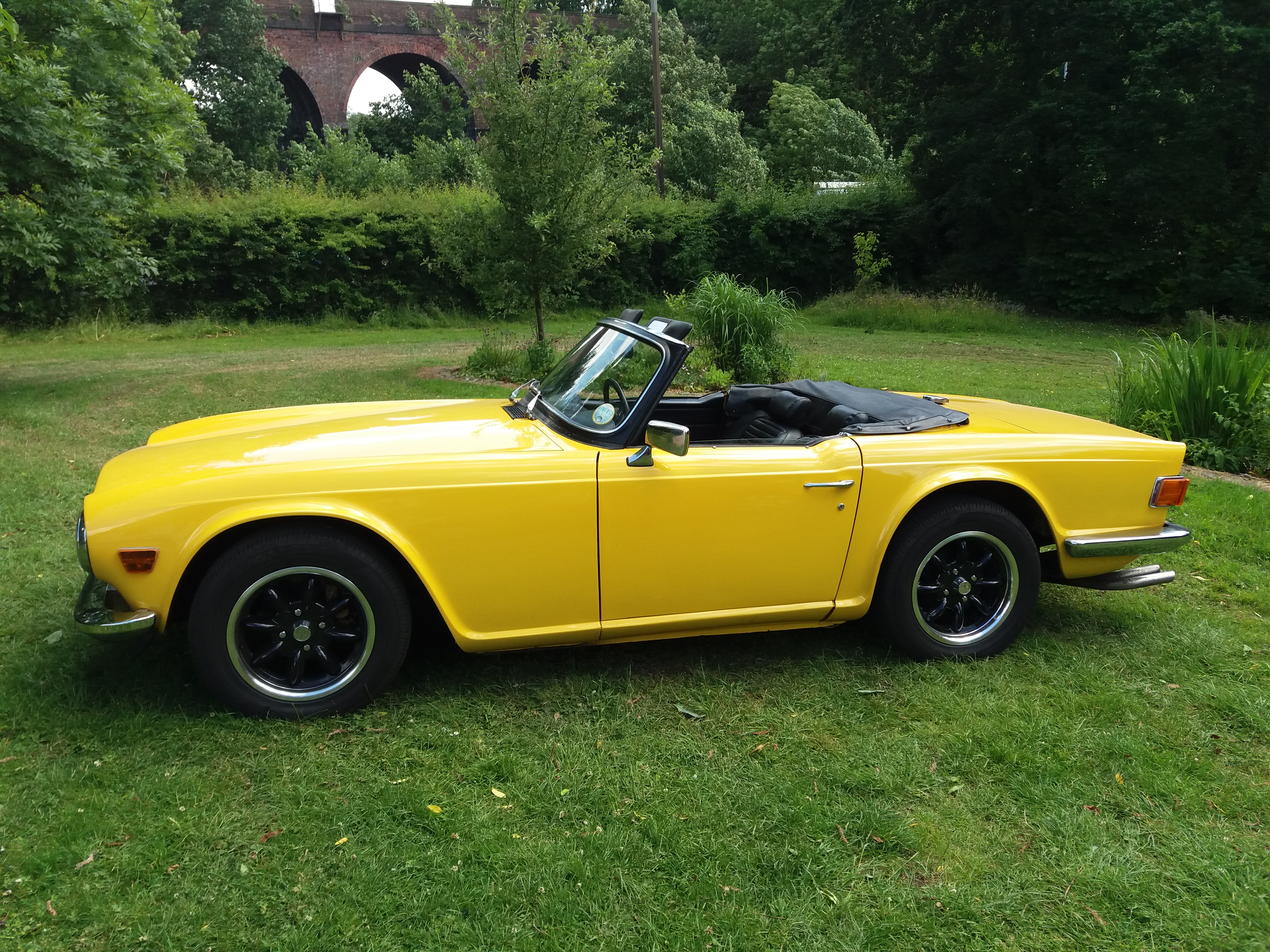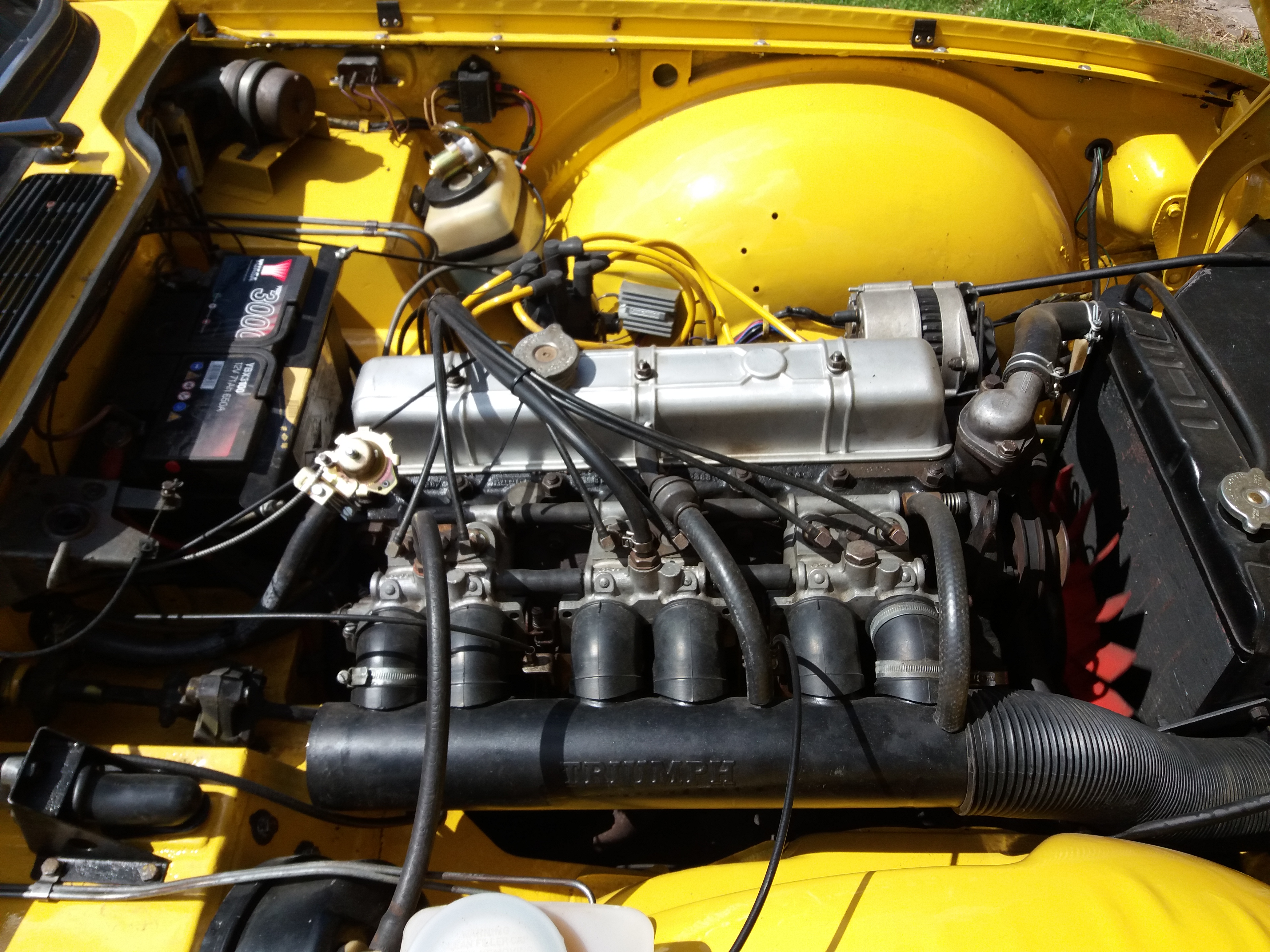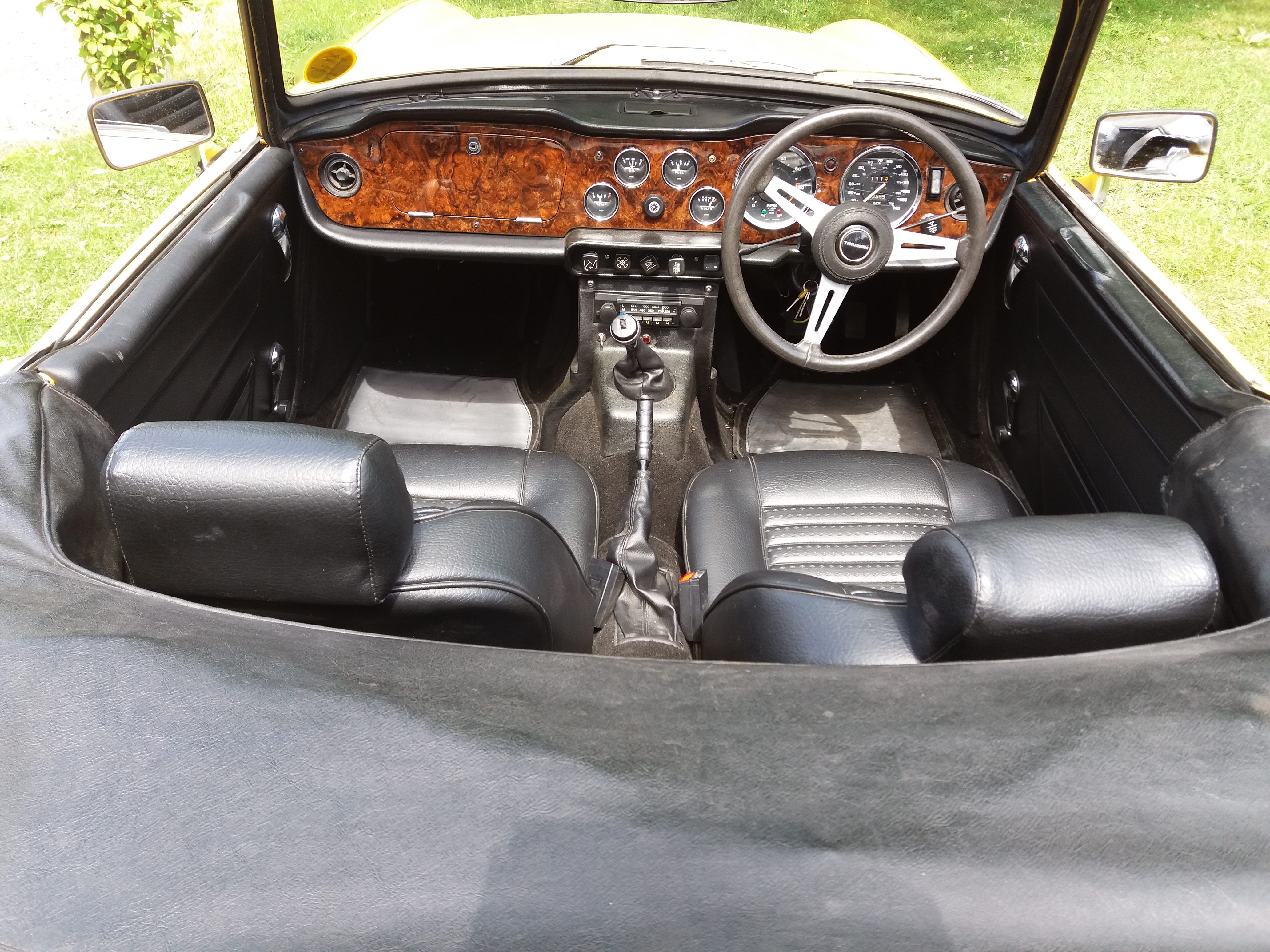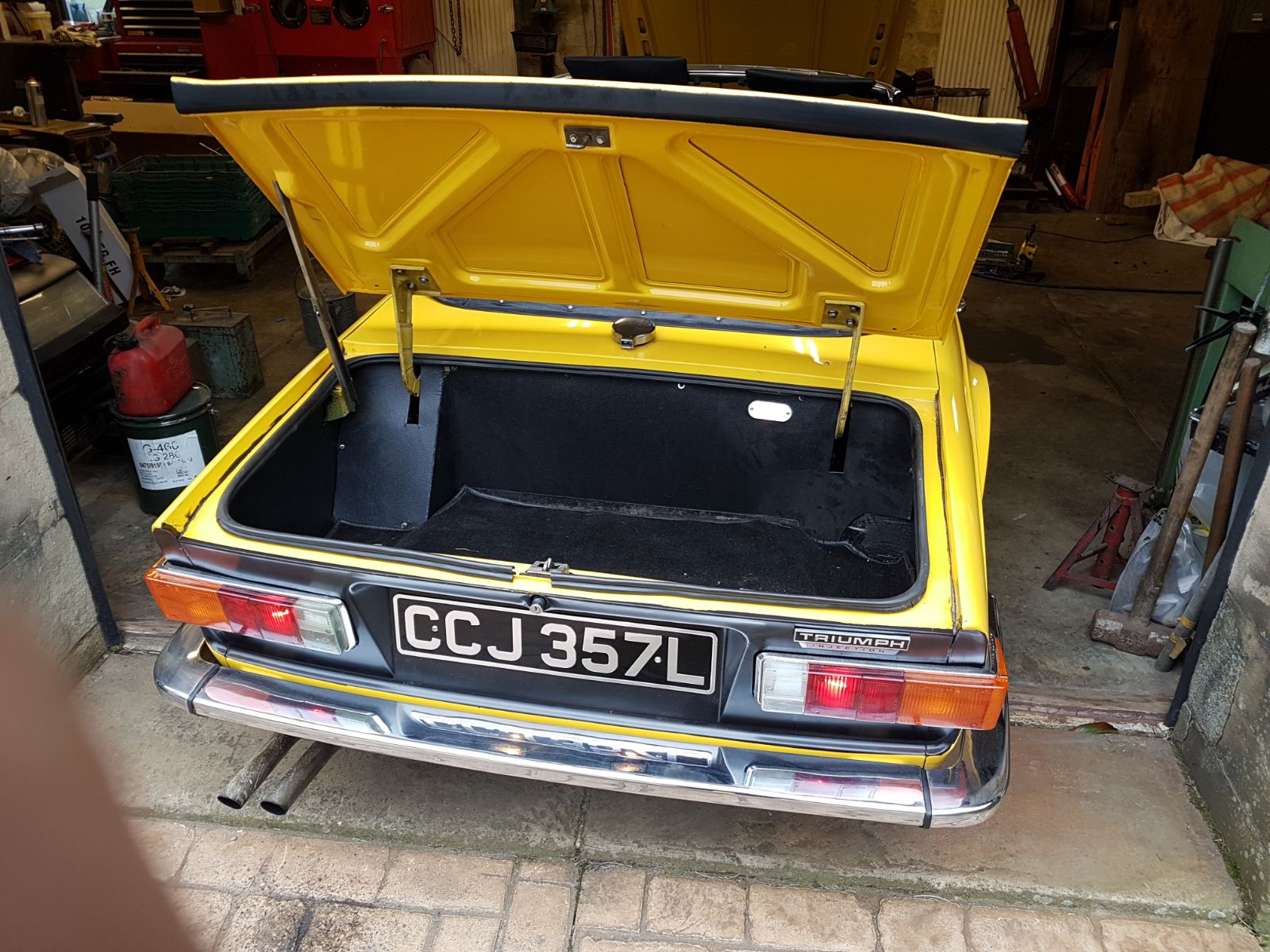 £18,500
Call Carl Fitchett - 07831 826877

Triumph TR6 first registered September 1973 home market RHD CR prefix, overdrive on 3/4 & fuel injection. Pimento red with tidy factory black hound tooth seats and trim. MOT exempt road tax exempt, V5 present - SOLD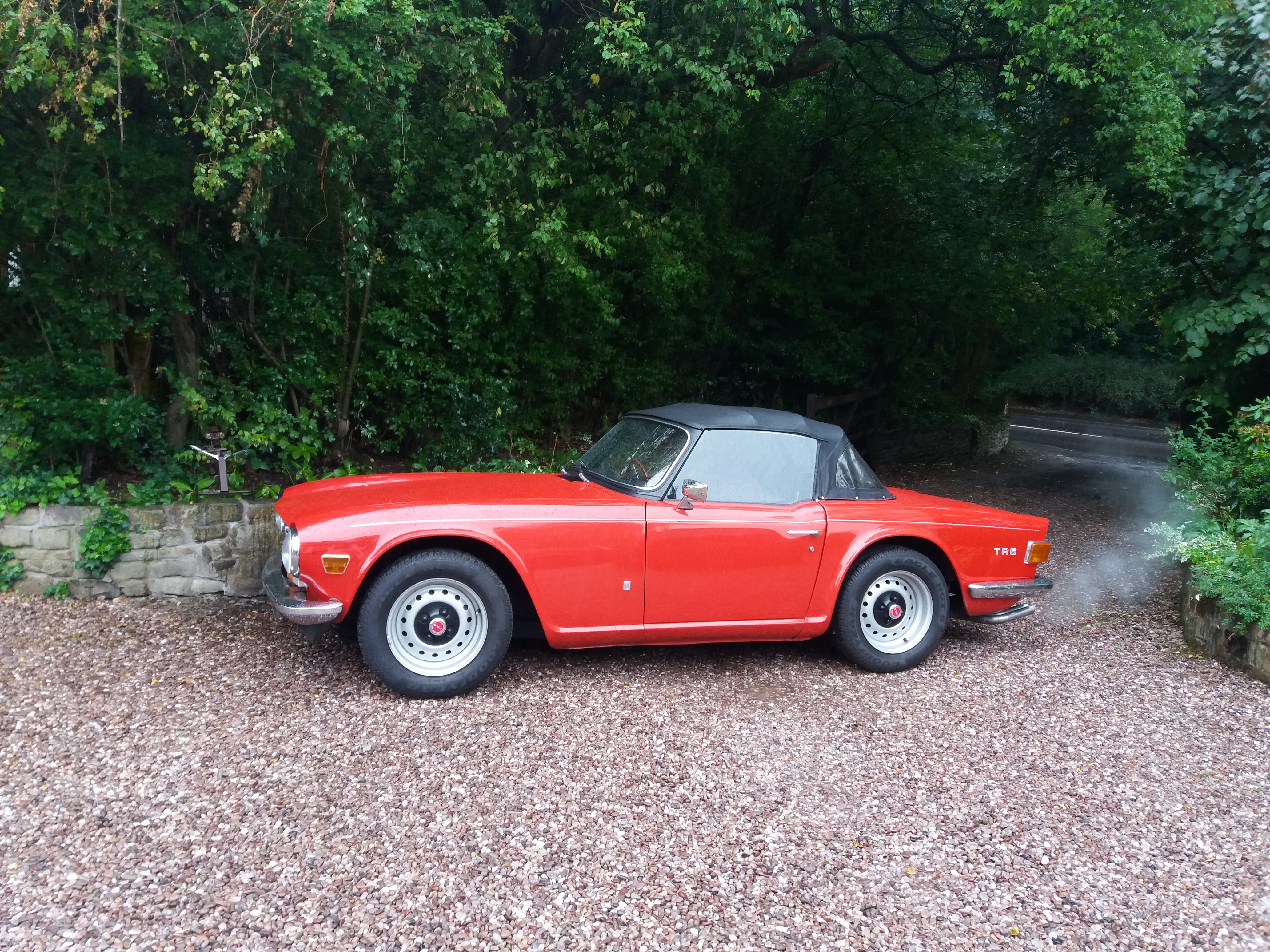 Triumph TR4 RHD 1963
with Isle of Man number plate and old style MVR 6 Registration Book
Incomplete car but does have the super rare and desirable white painted dashboard as a full assembly including heater, radio bracket, ducting and wiring.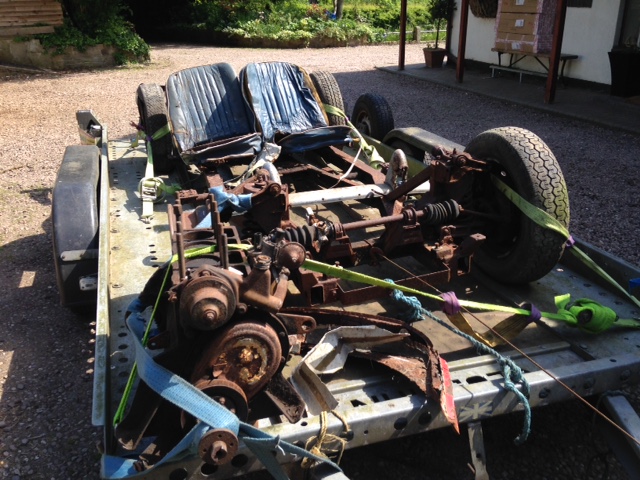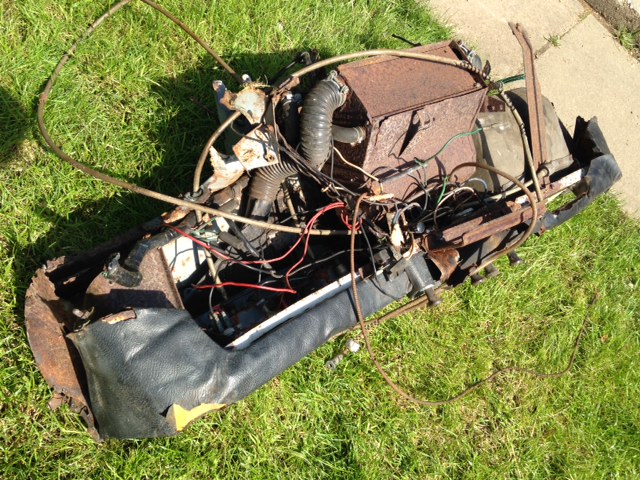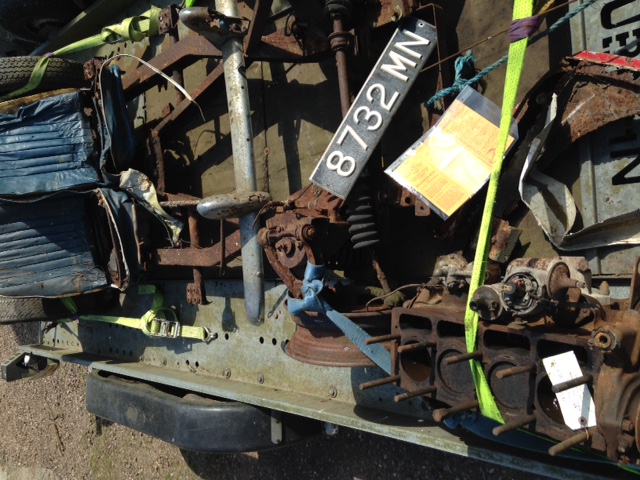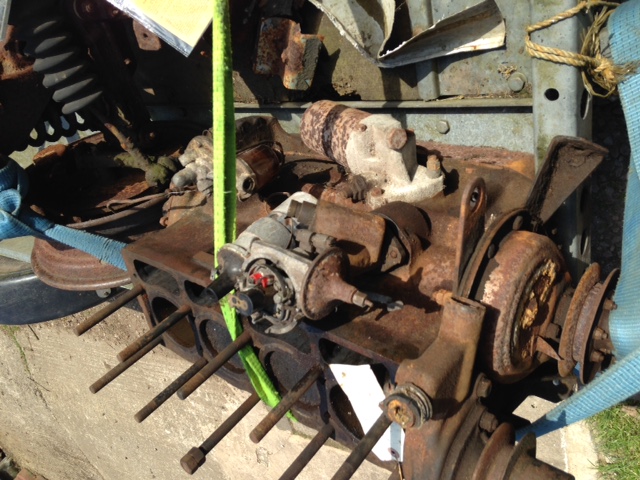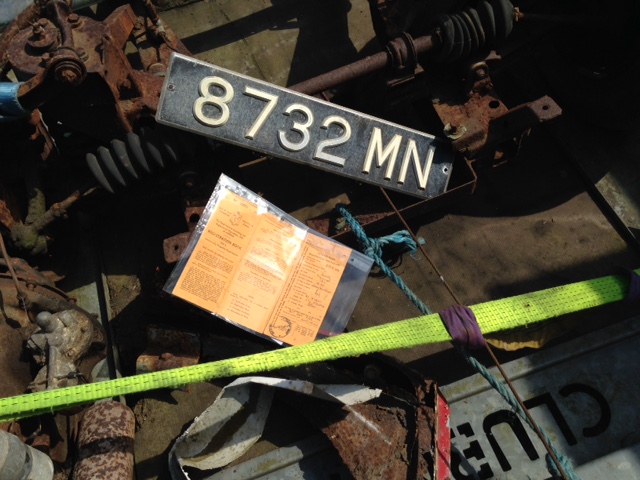 £2,500
Call Carl Fitchett for more info - 07831 826877

Triumph TR2 short door, 1955 original RHD car - SOLD


SOLD
Full service and product support available through the TR Trader workshop, we have more than 30yrs experience with Triumph cars.


Triumph TR6 RHD home market fuel injection & overdrive - SOLD

SOLD
TRIUMPH 3.0 TR8 - SOLD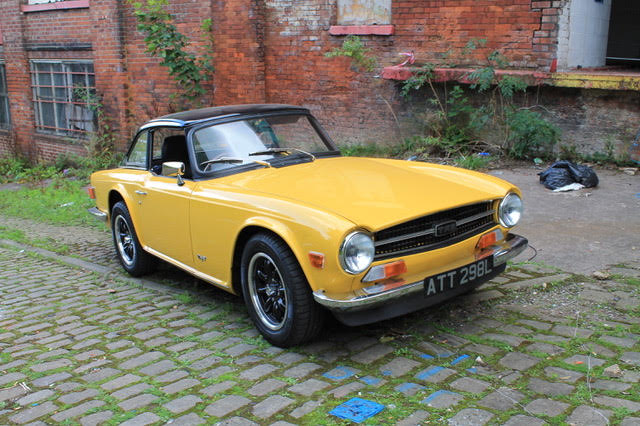 TRIUMPH 3.0 TR8 -

Started out life as a TR6 pi, now massively upgraded to give the drive of your life -

SOLD



We are seeking a commission for the bespoke restoration of this Triumph TR3A
Triumph TR3A 1959 Post 60,000 Flat Rear Floor.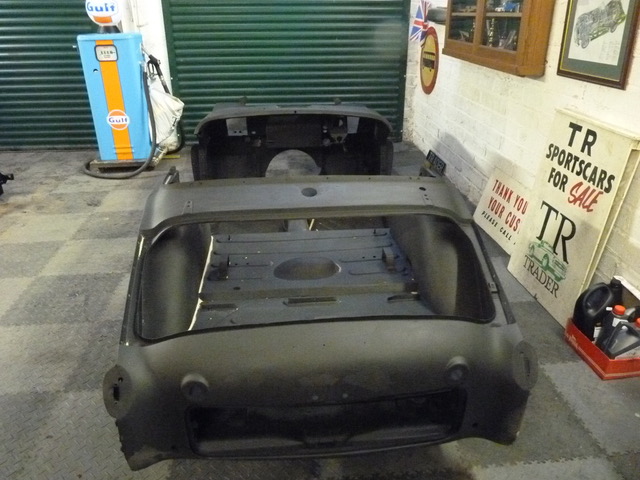 We would be delighted to offer a bespoke build of this rare car to your own specification.
To be supplied UK registered with V5, 1 years MOT and warranty. Well preserved only requiring floor pans and minor welded repairs. This car has the desirable Girling rear axle and front disc brakes
Please get in touch to discuss your requirements.
An example spec from one of our previous commissions is detailed below:
# EXAMPLE #Body off restoration with photographic record. Superb period powder blue paintwork with a deep lustrous shine. The cockpit is trimmed in navy with comfortable seats trimmed in luxurious soft leather hide piped in white, set over finest quality navy wool carpets and complemented with a full set of matching navy mohair weather gear. Still running in and just 200 test miles since completion this year. Nut & bolt body off rebuild with superb paint finish and good gaps. A set of brand new, top quality 60 spoke chrome wire wheels have just been fitted, these are shod with brand new Continental tyres. A set of powder blue 60 spoke wire wheels with white wall tyres also accompany the car. Chassis upgrades carried out include: polybushing, 3 degree vertical links, TR6 disc brakes, adjustable front camber, steering rack conversion. All new bushes, wheel bearings, shock absorbers, all new brakes throughout, new tyres and inner tubes, all new cupro nickel fuel and brake lines, powder coated chassis - chassis and underbody waxoyled and injected with dinitrol ML, the fully rebuilt 2.2 litre engine has had the crank, rods, fly wheel & pistons dynamically balanced and the cylinder head has been converted to run on unleaded fuels enabled by the fitment of hardened valve seats and stainless steel valves. Induction is through original SU carburettors adapted to run on a closed loop fuel injection system discreetly installed to maintain an original look in the engine bay. The electrical system benefits from an alternator conversion, brand new wiring loom and battery isolator, new Borg & Beck clutch, electric cooling fan, modern light weight geared starter motor, tripod halogen headlamps, electric screen wash, inertia reel seatbelts, period map reading light, period boot light, over drive gearbox operating on 2nd, 3rd & 4th with upgrade to synchromesh on all 4 gears, discreet phone/satnav power point, heater option fitted, the boot area is fully trimmed in contrasting blue carpet and is furnished with a copper/hide wire wheel mallet, jack and period original tool roll including such items as the original Stanpart feeler gauges & Dunlop tyre pressure gauge, very best quality polished alloy number plates. Fantastic rasping period horns add to the overall charisma of the car. A choice of Motolita steering wheels are available to suit your taste. A Brooklands Aero screen is included with the car, the fittings are present on the scuttle to easily fit this as the windscreen assembly can be quickly removed by releasing 4 screws. Motorists goggles are a pre-requisite in this mode and superlatives would fail to express the thrill that awaits the new owner! Car cover, continental touring kit in boot, spare bulb pack, day glo vest, warning triangle, petrol can etc etc. Comes with navy side screens, navy hood, tonneau cover and hood stowage cover. Original Stanpart parts book with large Triumph Greasing Chart included. Parts & Labour Warranty available. This car can easily be exported to other EU countries. 12 months MOT and Road Tax exempt, Heritage Certificate showing original build specification.# EXAMPLE #
Delivery late 2019 - Small deposit secures and balance by stage payments
References available - from multiple customers who have previously placed commissions with us
Our restorations are skillfully engineered to look original and simultaneously perform in the modern world.
£52,950
(price is adaptable to your specification)
Call Carl Fitchett on 07831 826877

TR3 Bespoke Build by TR Trader - SOLD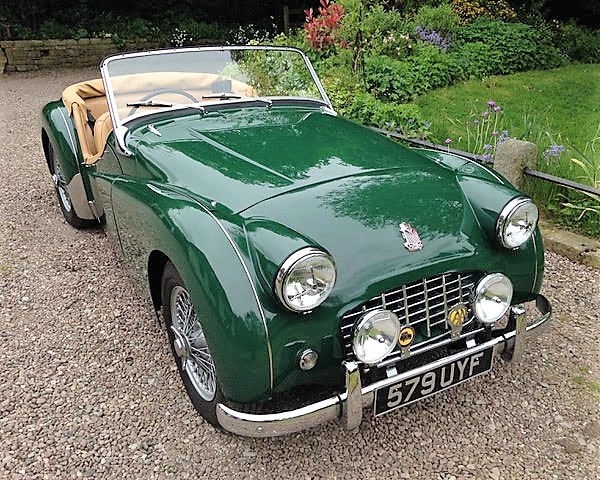 Chassis restoration completed by ourselves with photographic record of work so far and now rolling on brand new wire wheels and tyres. Front suspension bushes precision reamed and fully polybushed, new discs, calipers, flexi hoses and brake lines throughout, new rear shoes, wheel cylinders and fitting kits mounted on desirable Girling axle in excellent condition with new pinnion seal and cover gasket, new prop shaft, rebuilt overdrive gearbox, professional steering rack conversion, new ball joints, trunnions, Timken wheel bearings, new grease nipples throughout, chassis box sections have been Dinitrol ML injected, everything has been shot blasted and prepped properly. Engine will be converted to run on unleaded petrol, fully rebuilt with photographic record and dynamically balanced.
New floors, inner sills & outer sills, boot floor, battery box.
Our restorations are skillfully engineered to look original and simultaneously perform in the modern world.
SOLD
Triumph TR3A 1959 RHD - UK Spec - Bespoke Build by TR Trader - SOLD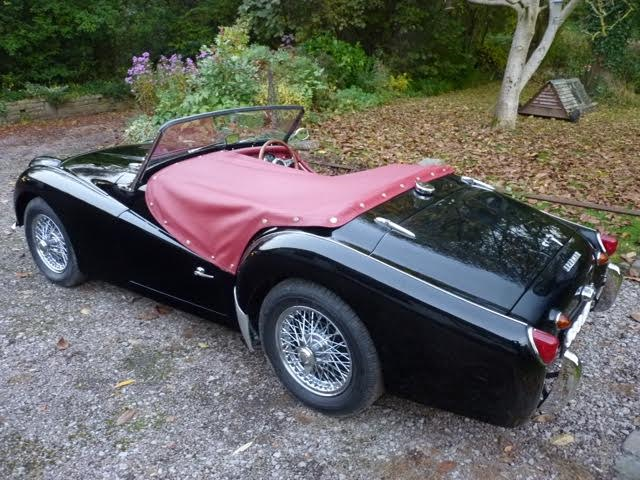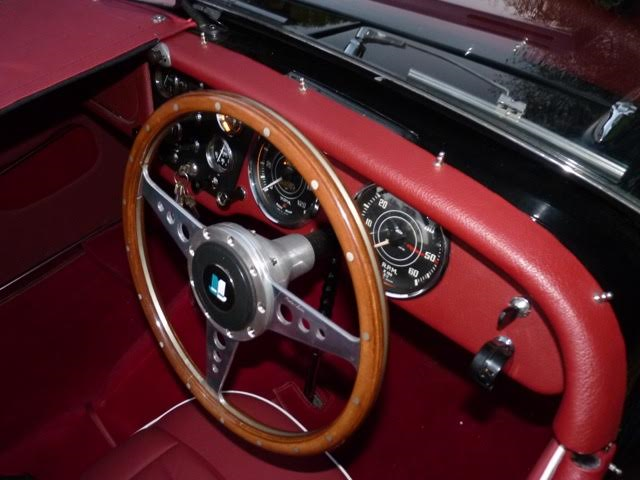 Heater and overdrive options fitted.
Gearbox upgrade to synchromesh on all 4 gears with overdrive.
Full quality TR Trader restoration - mill pond paint work craftsman built.
Our restorations are skillfully engineered to look original and simultaneously perform in the modern world.
Black body work with red wool carpets and red leather seats piped with white, full weather gear, strengthened chassis and suspension upgrades, alternator conversion, balanced and unleaded rebuilt 2.2 litre engine, Stainless steel exhaust system, Steering rack conversion, Evans Classic Cool 180, Silicone Brake Fluid, modern light weight geared starter motor, electric fan, tripod halogen headlamps, inertia reel seatbelts, poly bushed, period map reading light, satnav power point, battery isolator, original tools in tool roll, wind deflectors, electric screen wash, chassis and body voids corrosion proofed with dinitrol treatment, new cupronikel pipework throughout, all new chrome.
MOT exempt and Road Tax exempt. SOLD
TR3A LHD Bespoke Build by TR Trader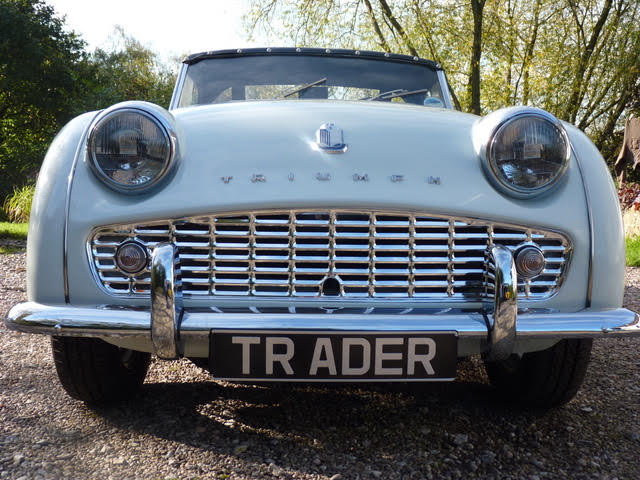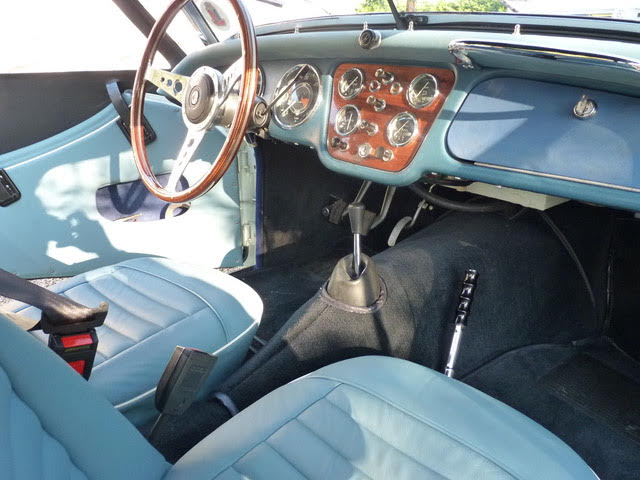 Another TR Trader restoration engineered to look original and simultaneously perform in the modern world.
SOLD
1959 LHD Triumph TR3A in Period Powder Blue - SOLD
Bespoke Build by TR Trader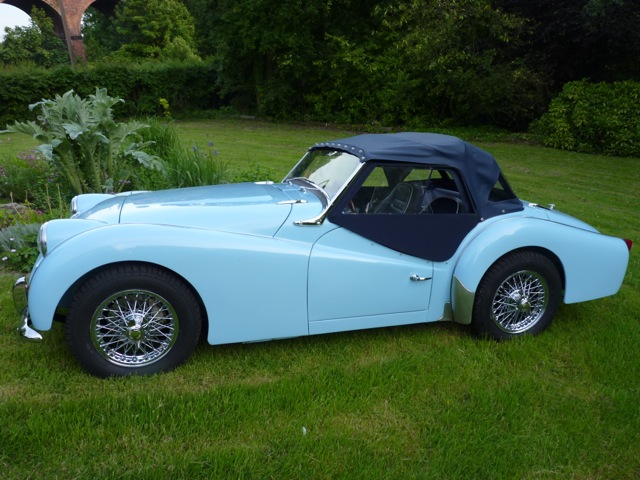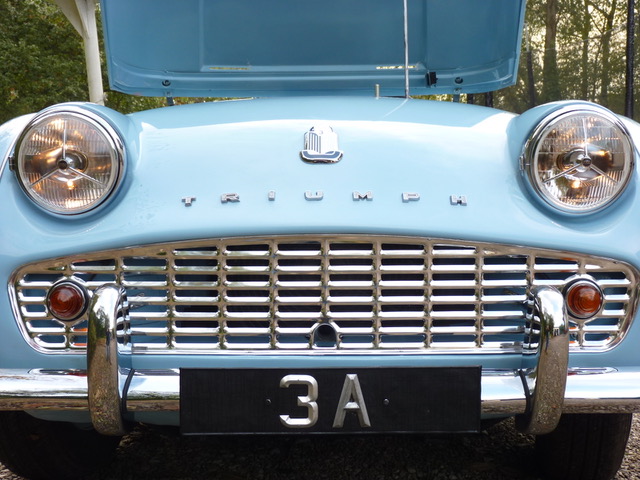 SOLD
Triumph TR2 Long Door INCOMPLETE Project, approx 1954 - SOLD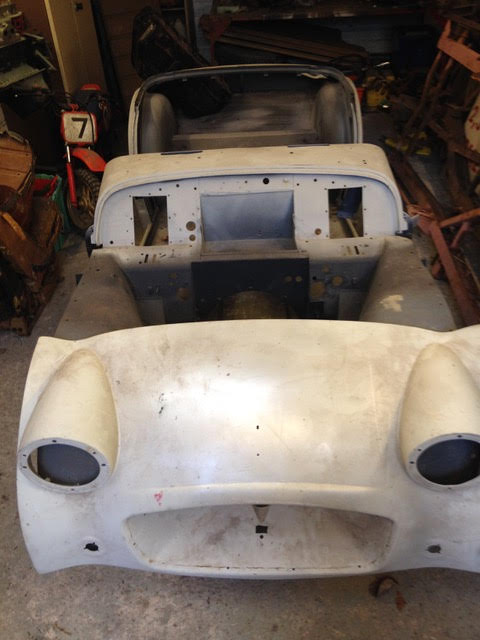 WANTED! TR SPORTS CARS DEAD OR ALIVE!
ANY CONDITION - FUNDS WAITING!
Call Carl on 07831 826877

Early TR2 / TR3 / TR3A Sloping Rear Floor - SOLD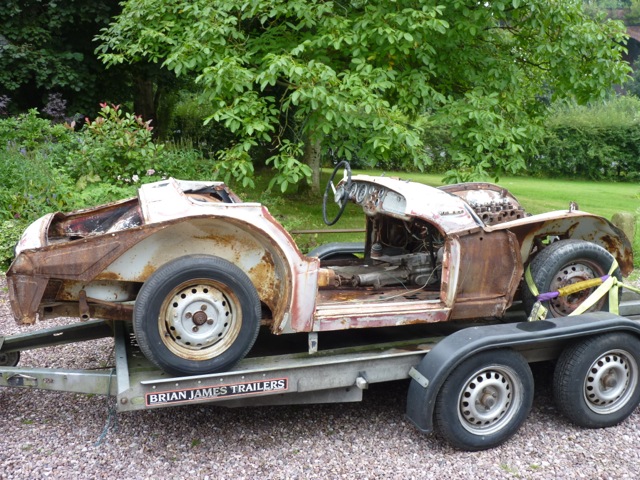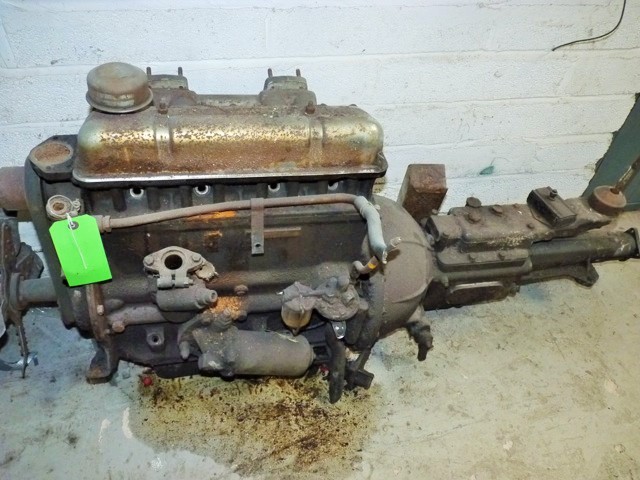 TR3A Engine / Gearbox Assembly
Call Carl Fitchett - 07831 826877
This one Sold - More engines available please enquire
TR Wet Liner Engines Currently Available: TR4A Highport - £950, TR3A Highport - £695, TR3A No head - £495, Tonnes of engine spares - cranks, manifolds etc. please enquire - 07831 826877
WANTED! TR SPORTS CARS DEAD OR ALIVE!
ANY CONDITION - FUNDS WAITING!
Call Carl on 07831 826877

TR3A RHD post 60,000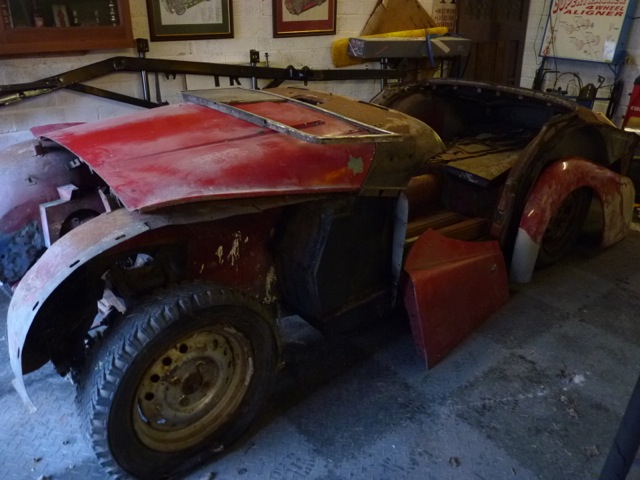 Triumph TR3A post 60,000 RHD Good bulkhead, incomplete, rolling, no paperwork
SOLD
TR3A Chassis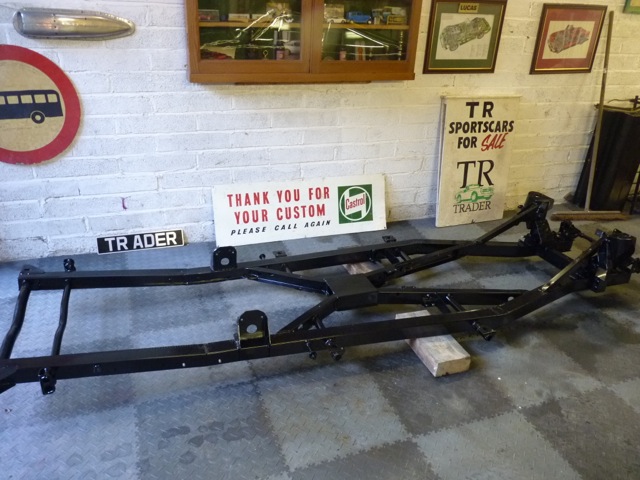 Rust free, strengthened, blasted and powder coated
SOLD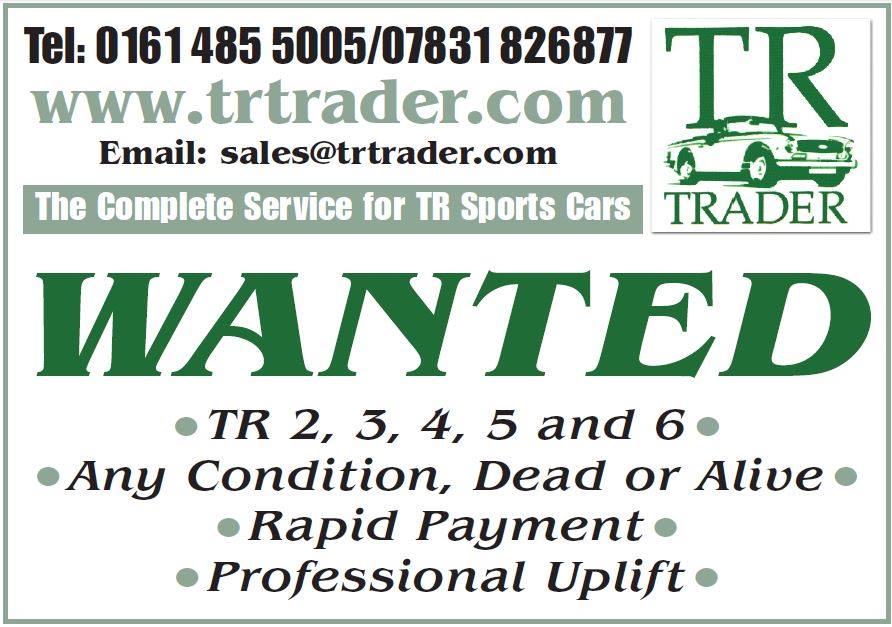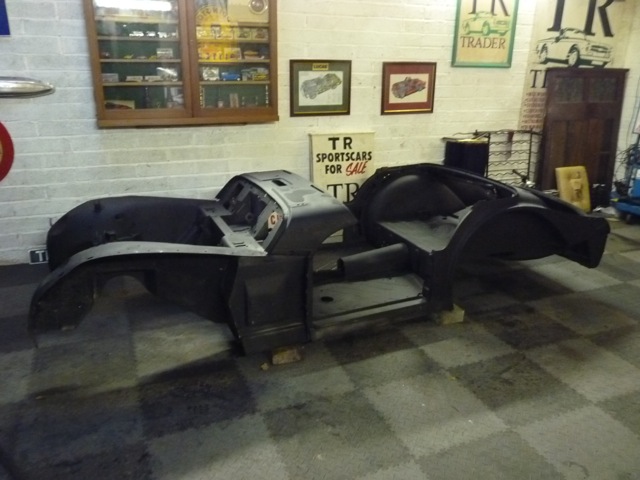 Triumph TR3A Bodyshell
SOLD
Ariel 650 Huntmaster 1955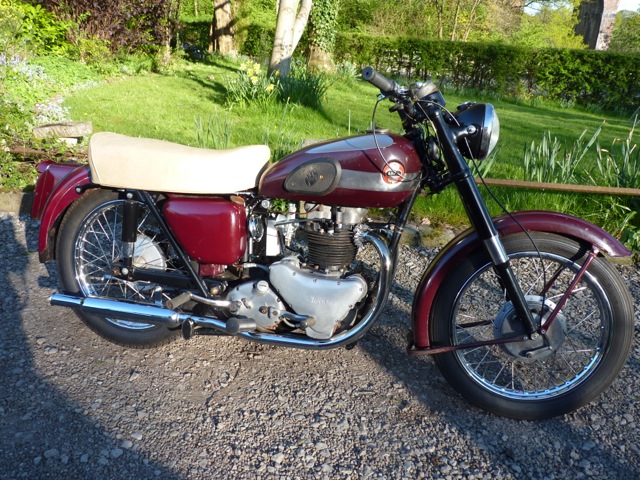 SOLD
1976 TR6 Restoration Project TR4A Restoration Project 1967 TR4A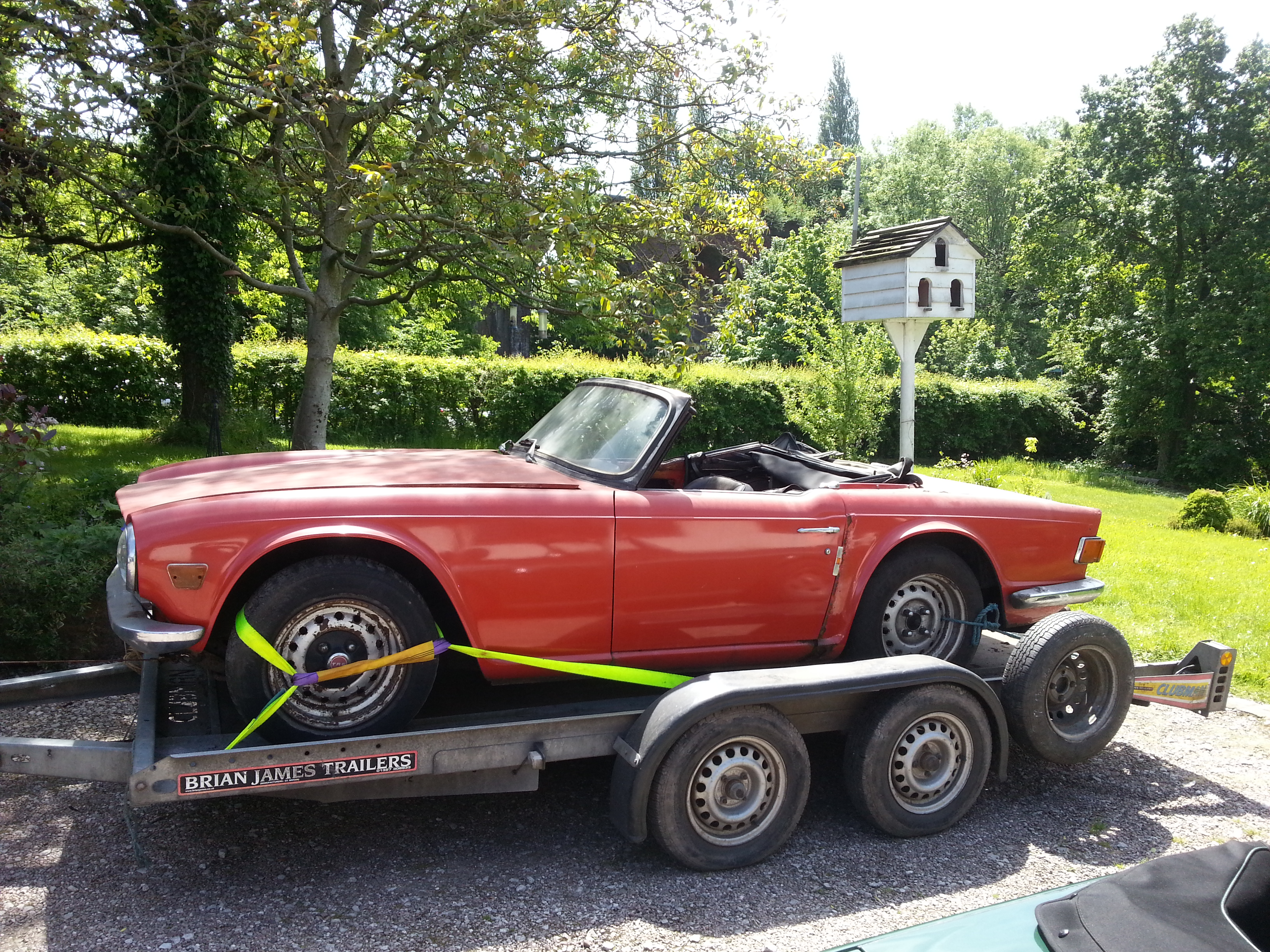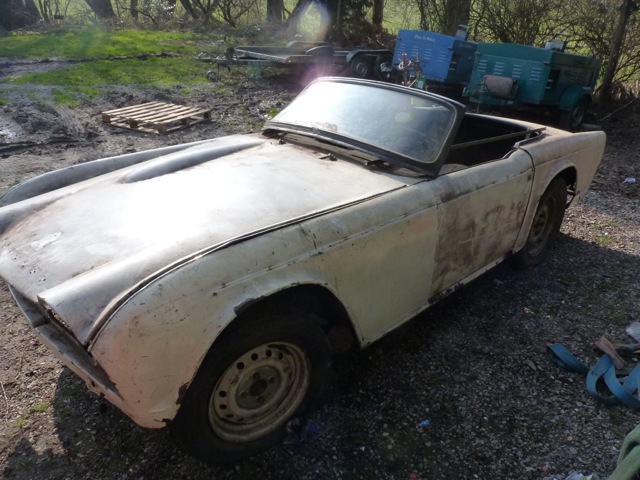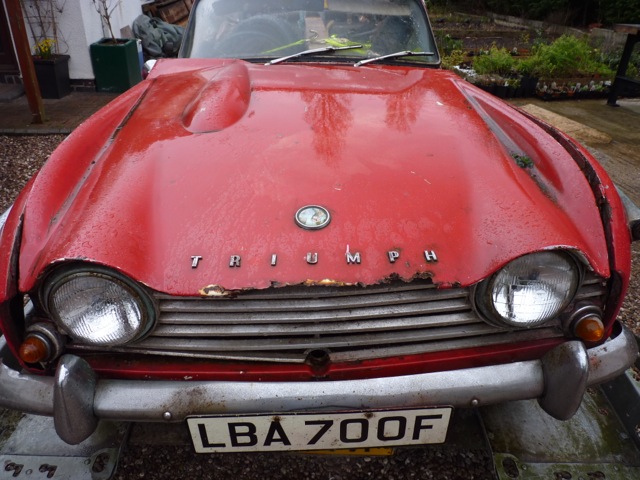 SOLD SOLD SOLD
TR6 RHD TR2 Rolling Chassis with V5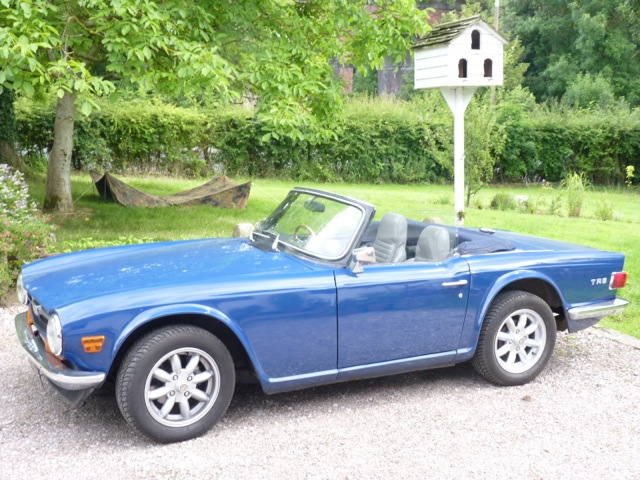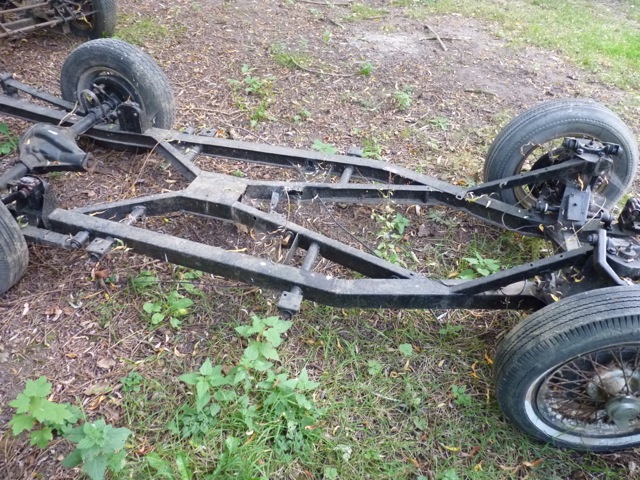 SOLD SOLD
Triumph TR5 Triumph TR4A IRS
LHD TR
3A post 60,000 rolling bare body shell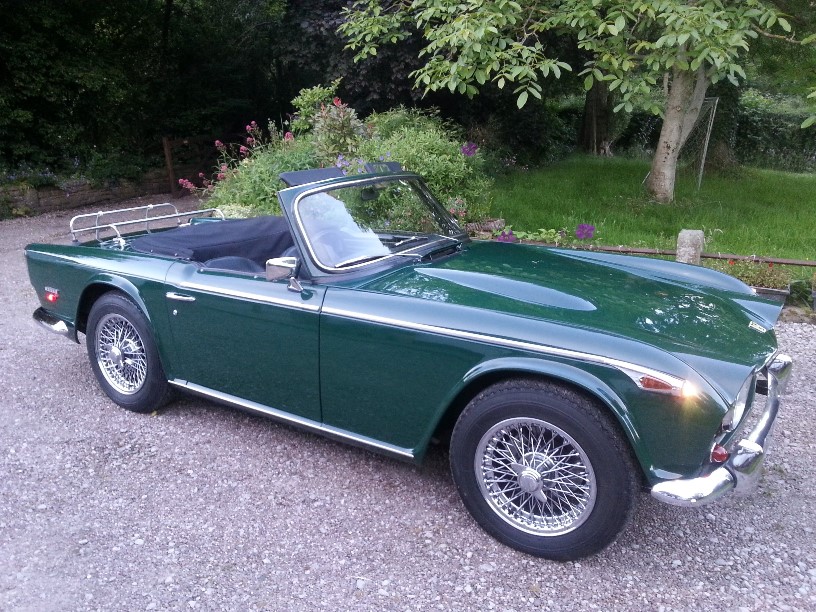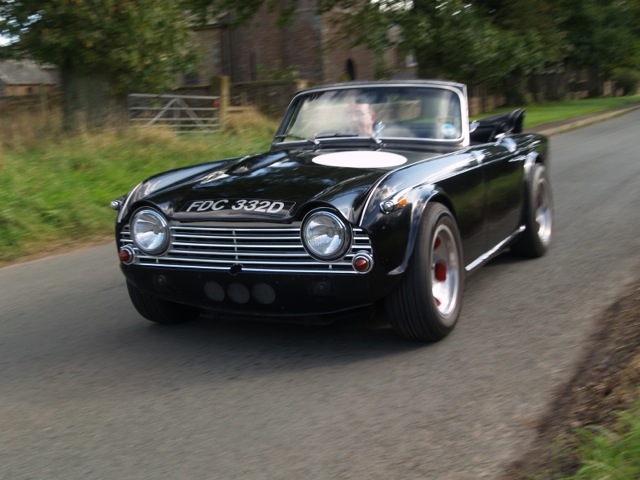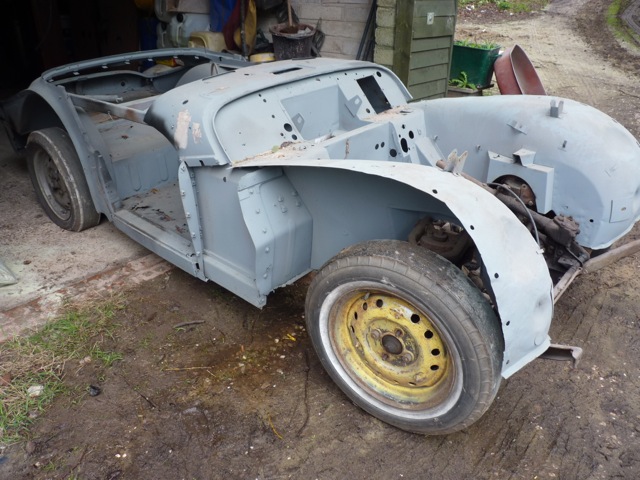 SOLD
SOLD SOLD

Uralmoto Cossack M66 Sidecar Combination TR2 1955 RHD UK Car Suzuki TC 125L 1972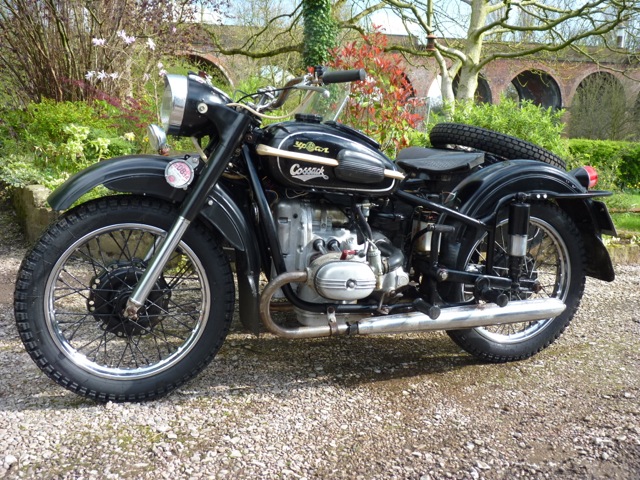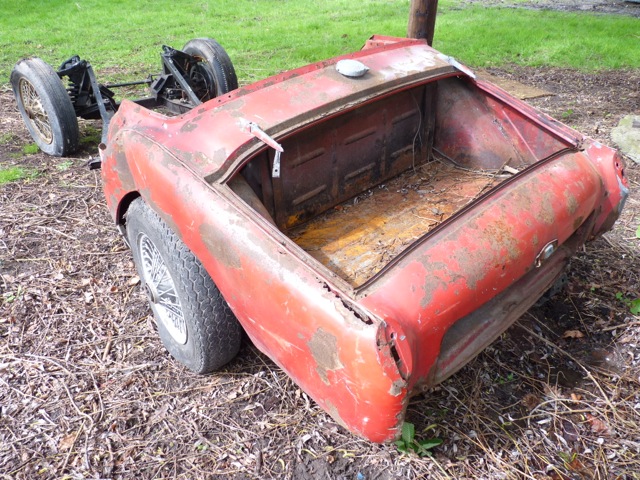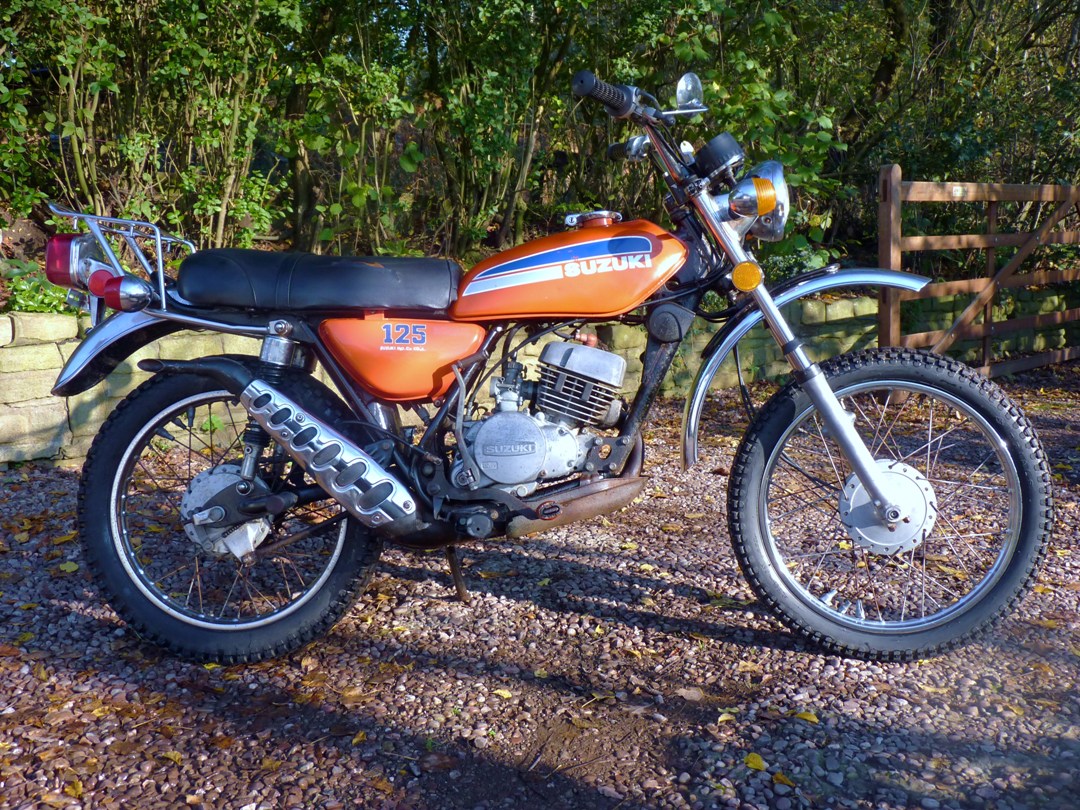 SOLD SOLD SOLD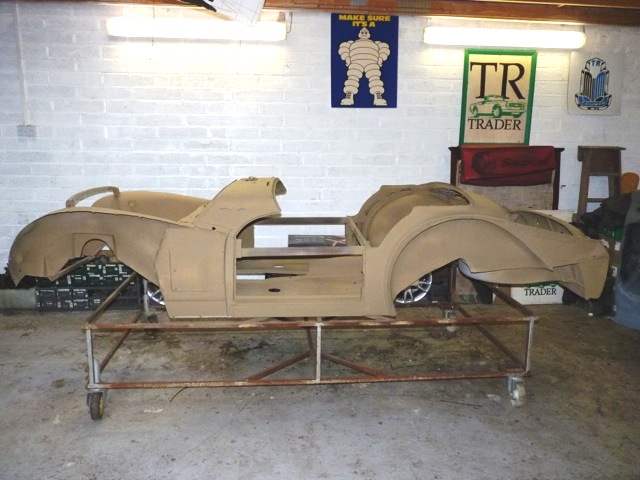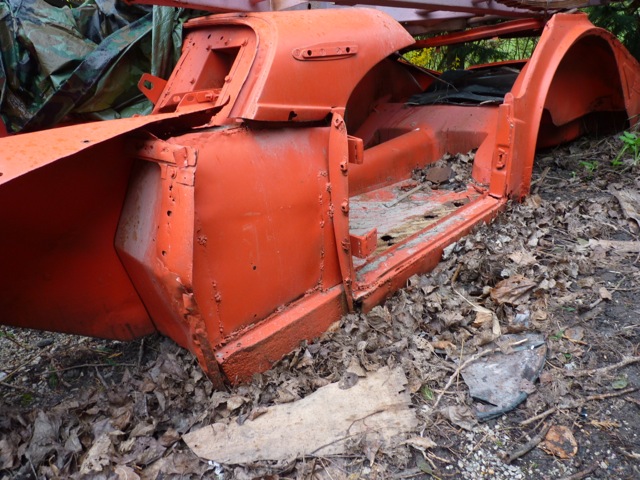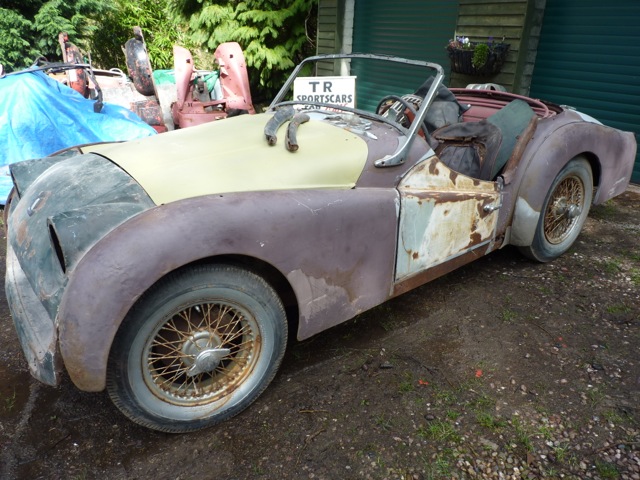 TR
2,3,3A pre TS60,000 Body Tub - SOLD
TR2 LHD body shell - SOLD TR3

A

- SOLD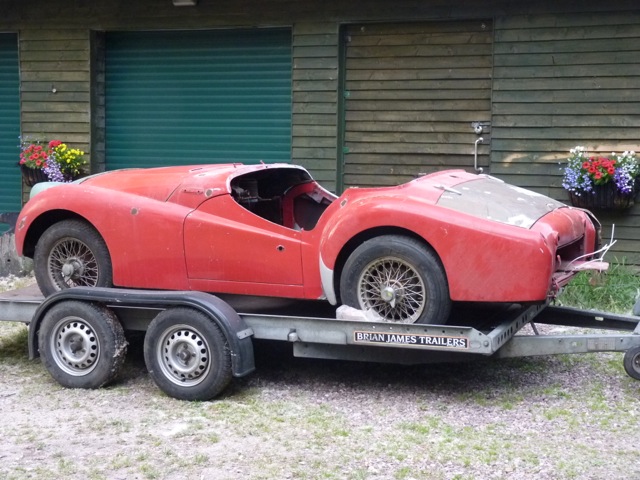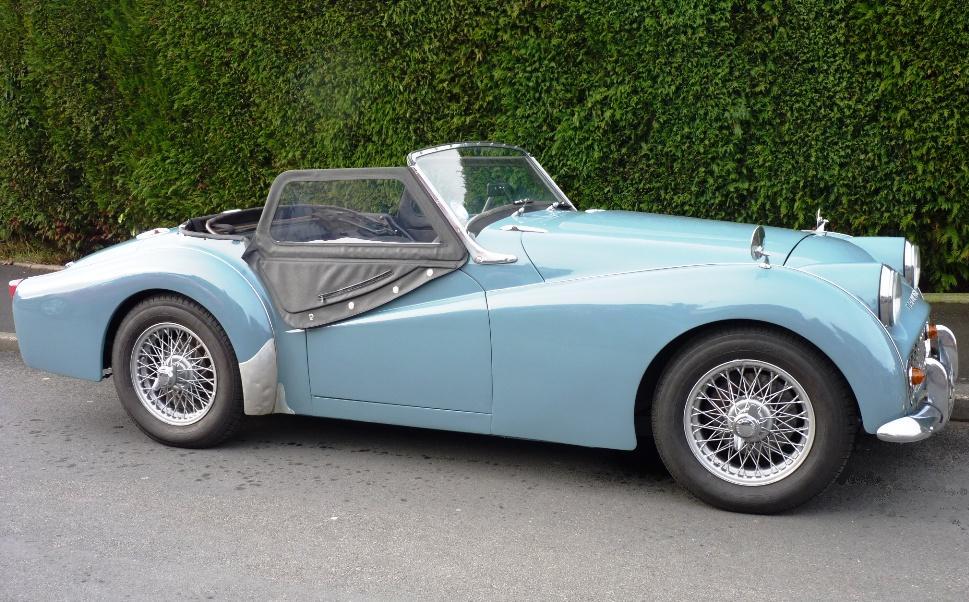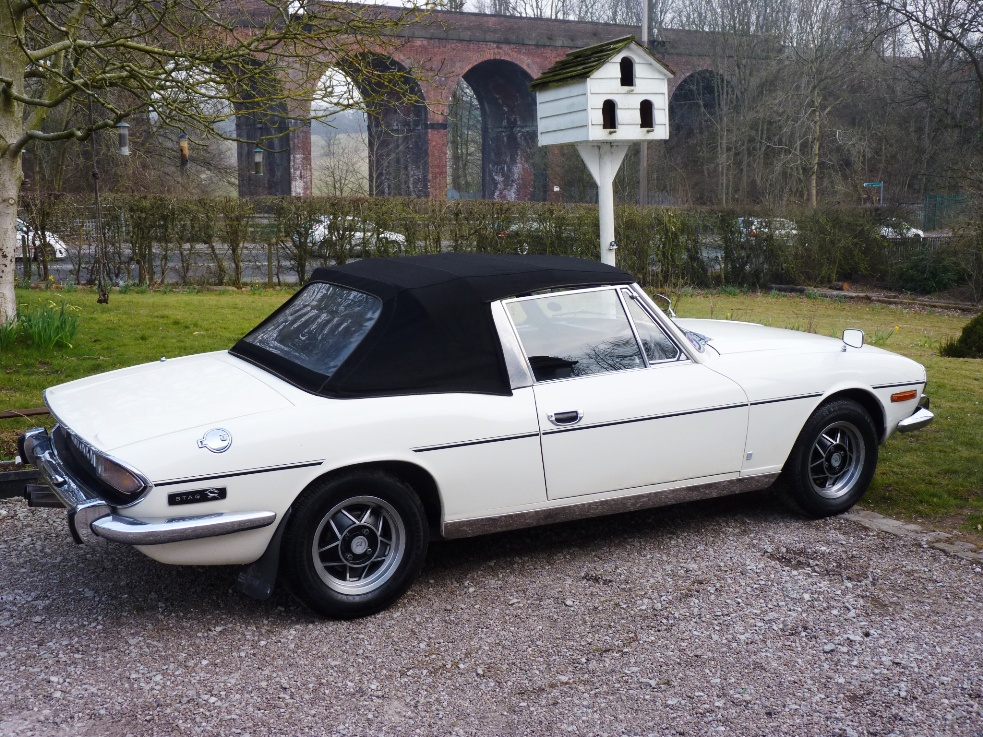 TR3A 1958 California Import - SOLD Triumph TR3 1957 LHD - SOLD Triumph Stag MK1 - SOLD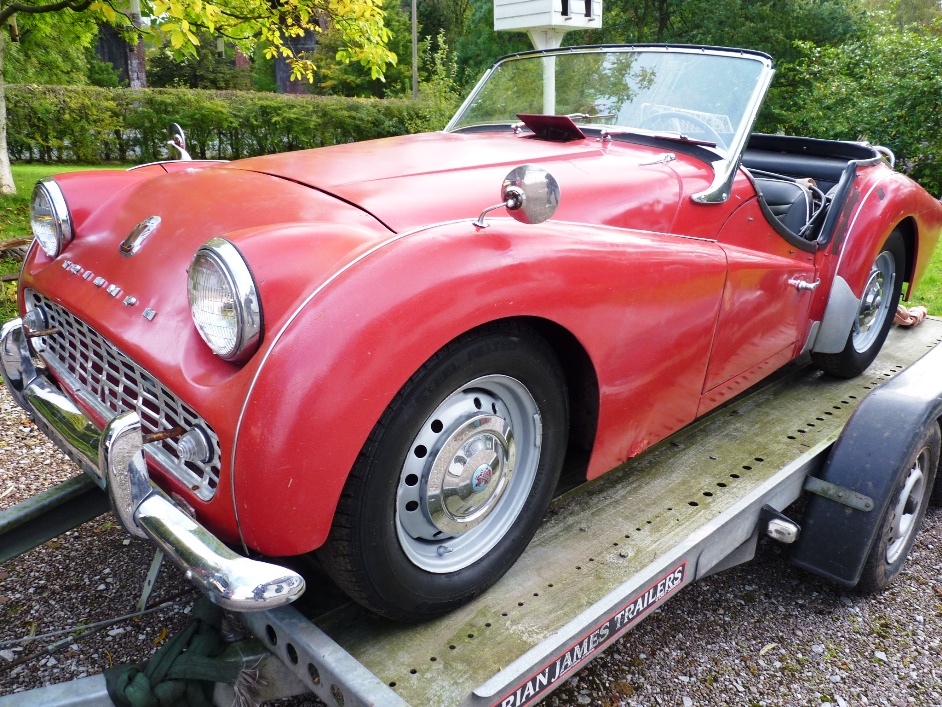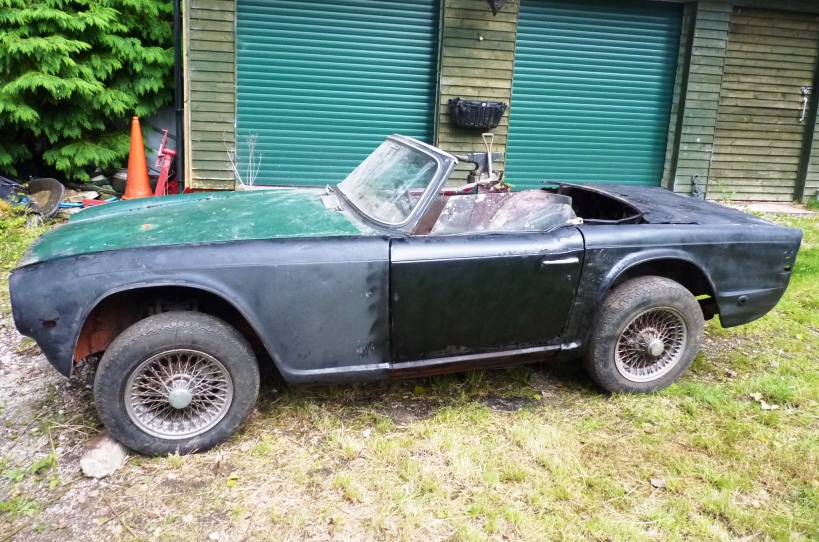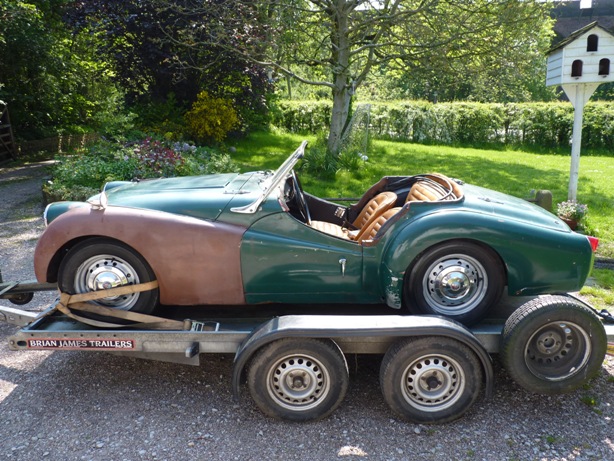 TR3A 1958 LHD Restoration Project - SOLD TR6 150BHP CP 1972 Restoration Proj with V5C SOLD TR3A 1959 LHD Restoration project - SOLD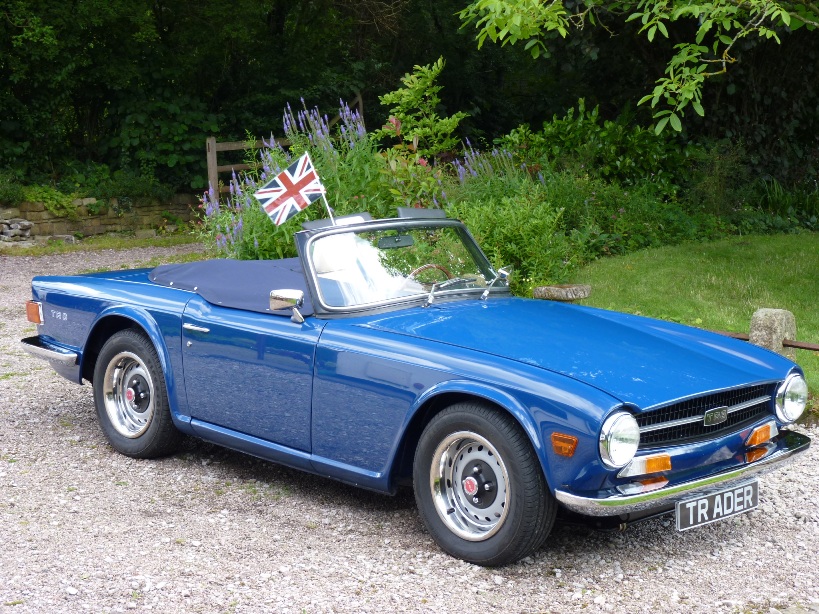 Triumph TR6 1971 CP, LHD - Bespoke built in delft blue to customers specification by TR Trader
SOLD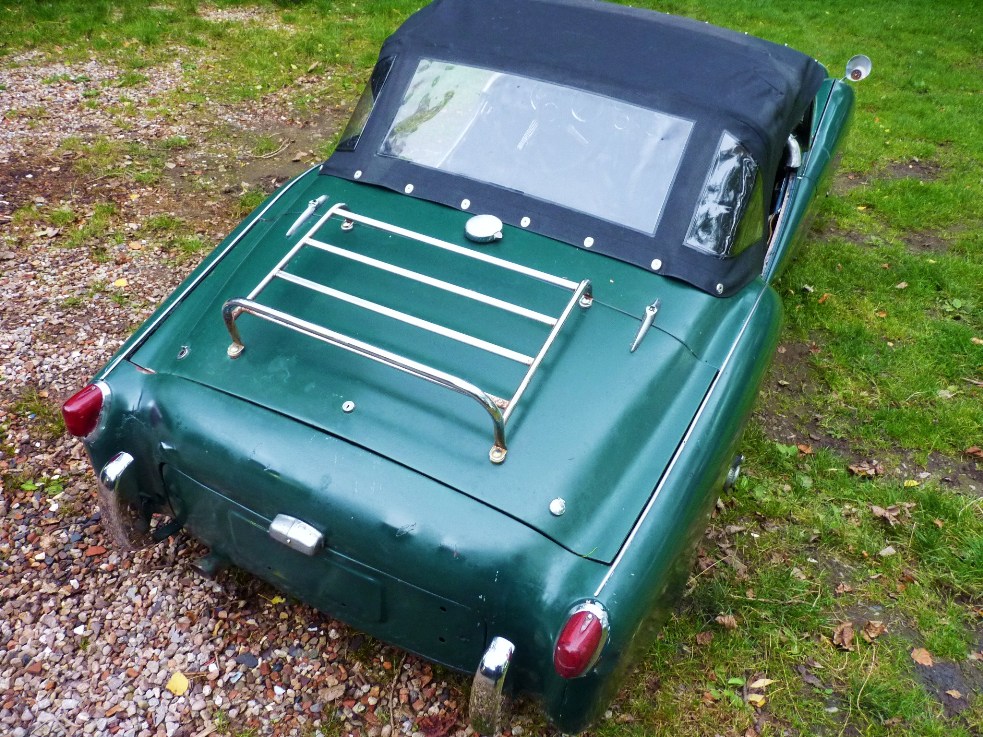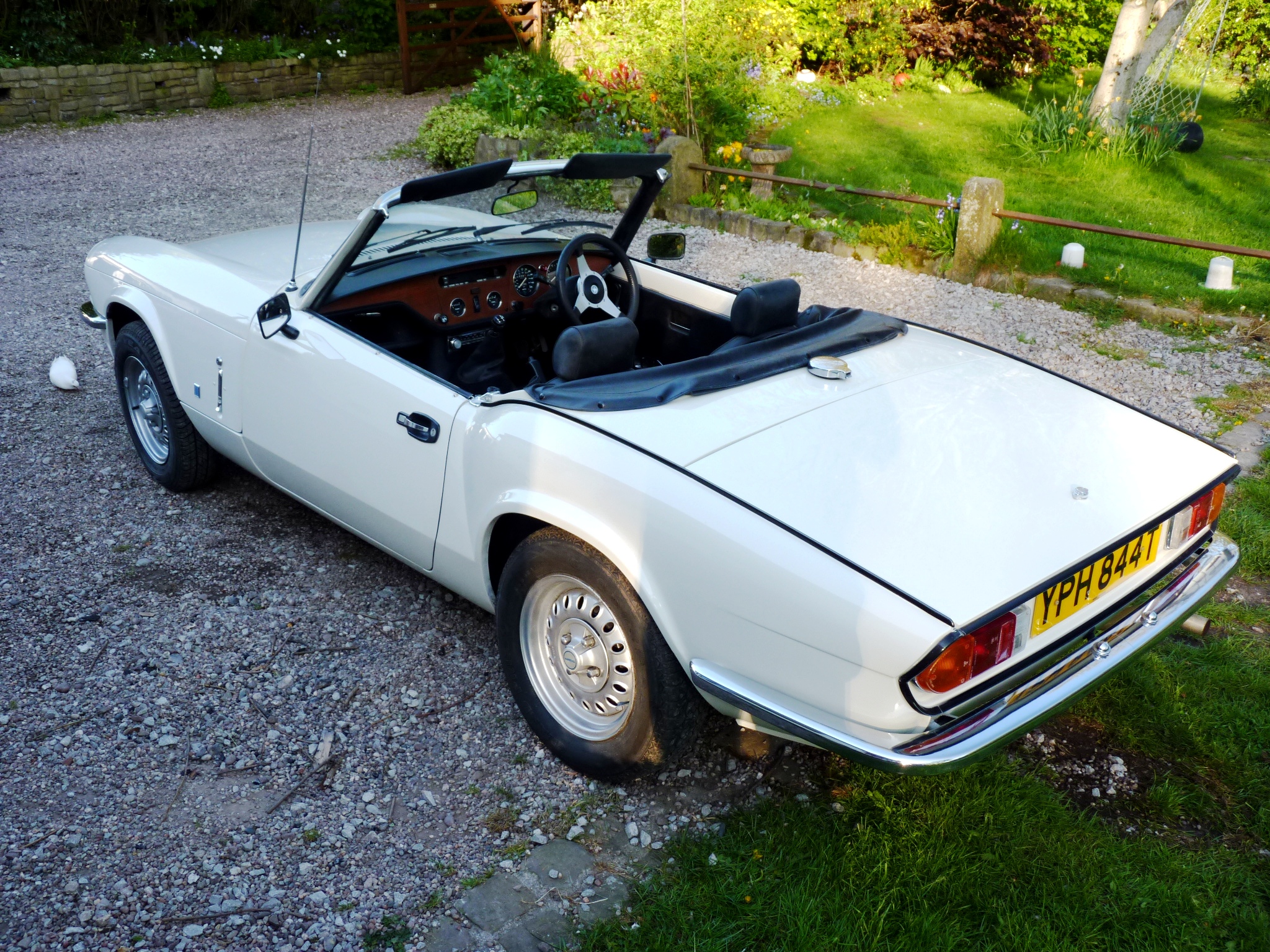 TR3 1957 LHD Restoration Project SOLD Triumph Spitfire 1500, 1978, UK RHD - SOLD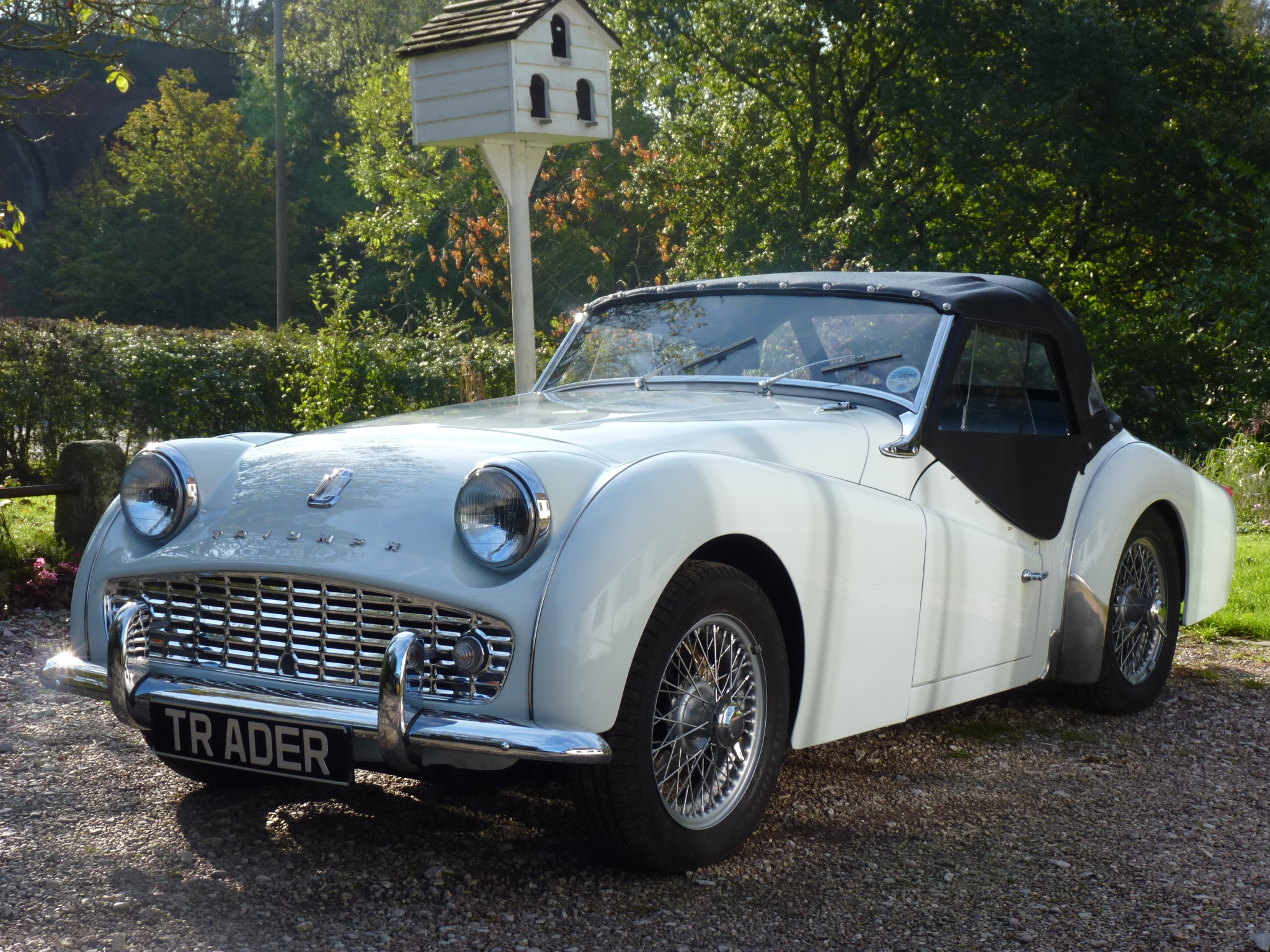 Body off restoration by ourselves just completed
SOLD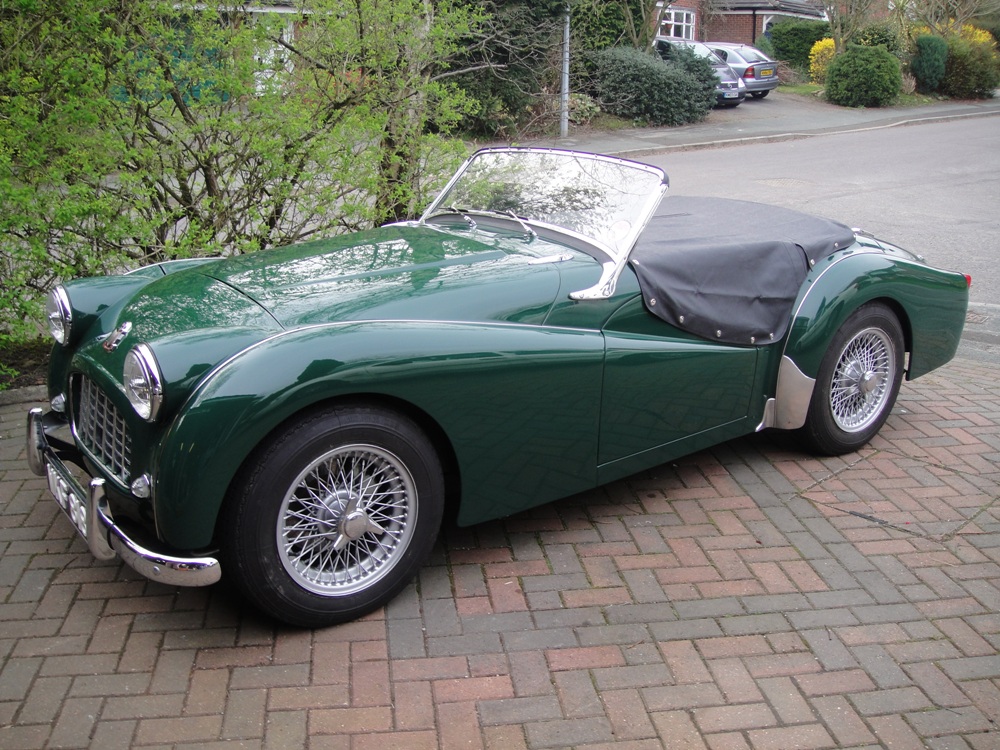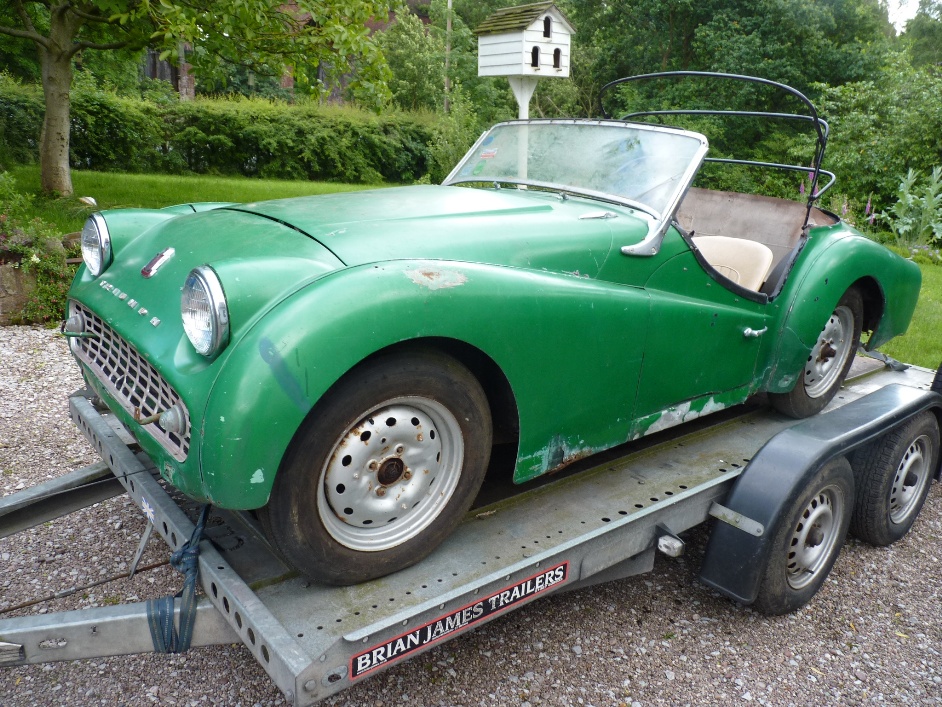 Triumph TR3 1958 Stunning car - SOLD Triumph TR3A LHD Restoration Project SOLD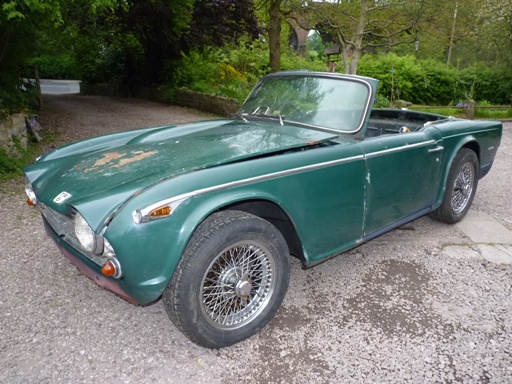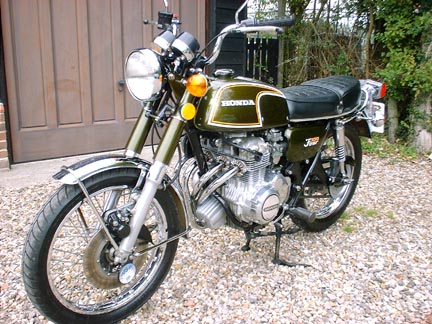 Triumph TR5pi 1968 SOLD Honda CB350 Four 1973 SOLD Triumph TR6 1972 CP SOLD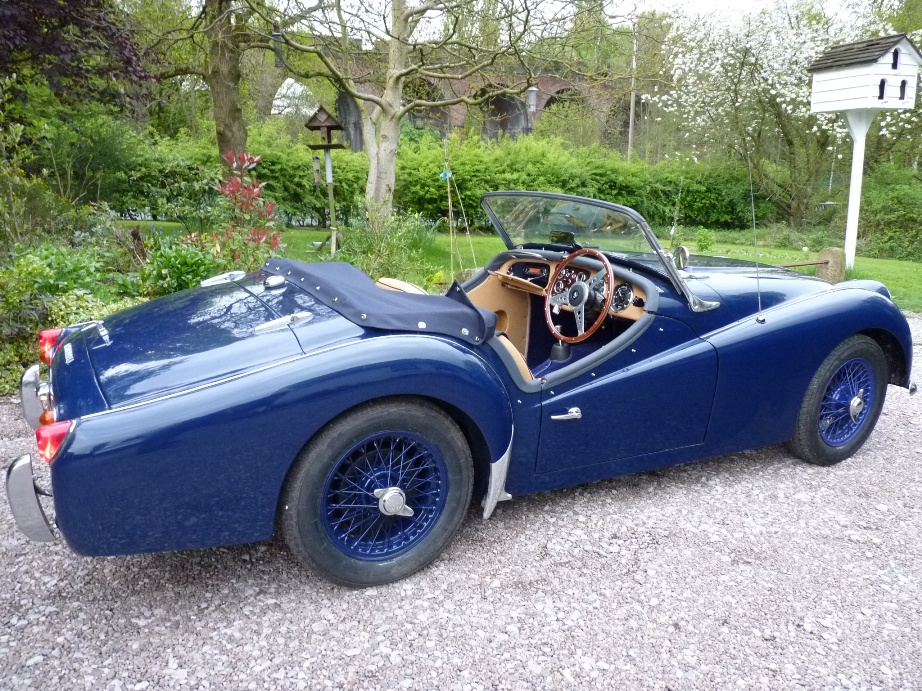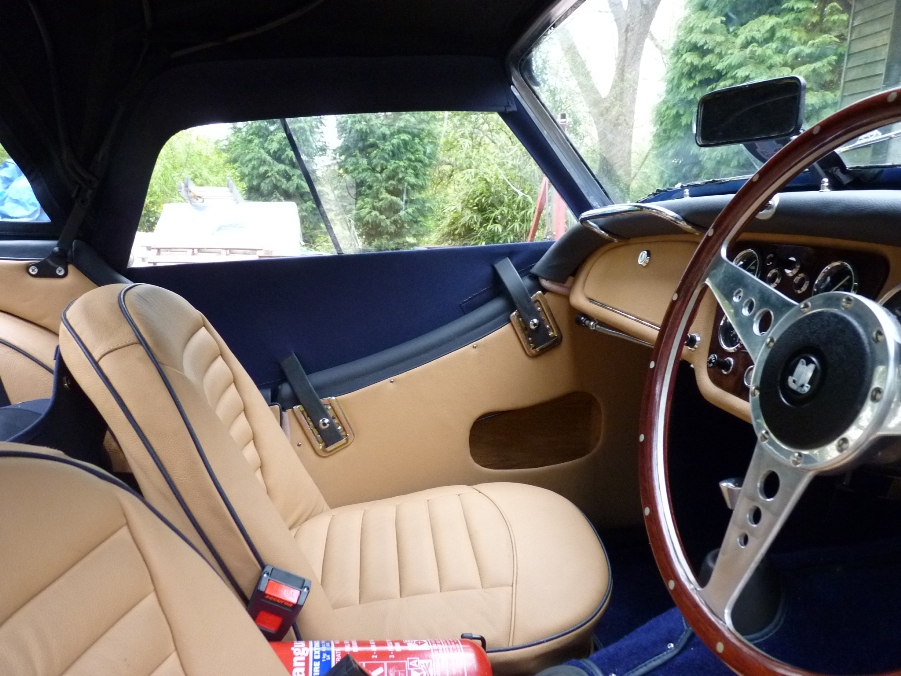 Triumph TR3A - Nut and bolt restoration by ourselves, extensive programme of modification and upgrades carried out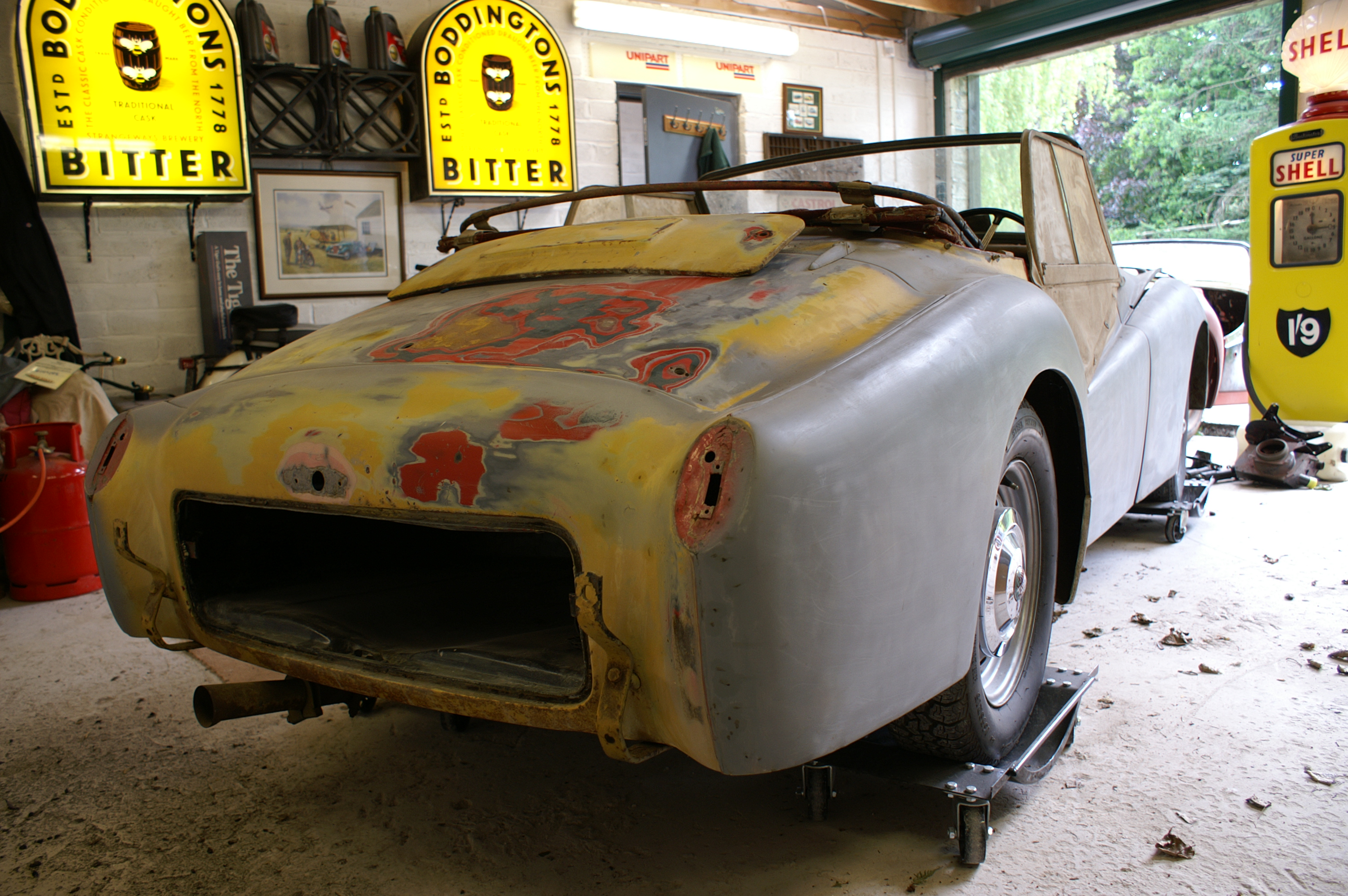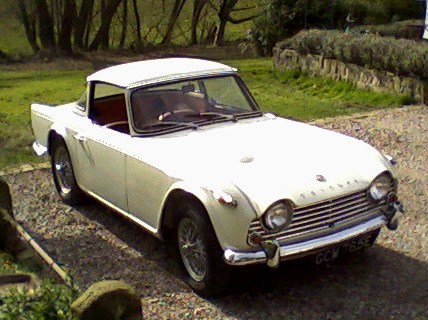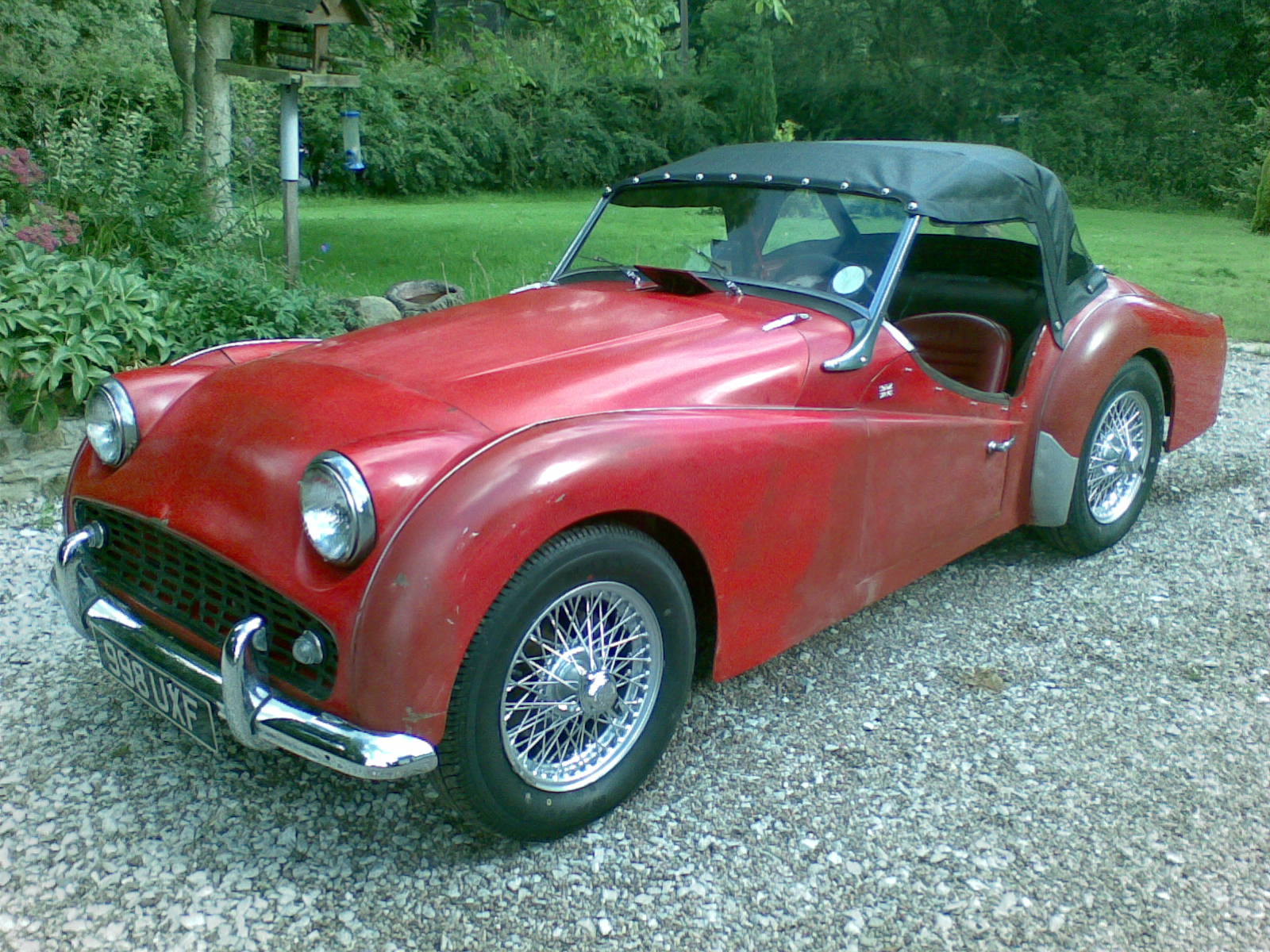 Long door TR2 1955 RHD with V5 & old buff log book SOLD TR4A IRS 2.2 RHD - OVERDRIVE - SOLD TR3A 1958 LHD - SOLD
WANTED - DEAD OR ALIVE!!!!
YOUR TR - FUNDS WAITING!
Call Carl on 07831 826877 0r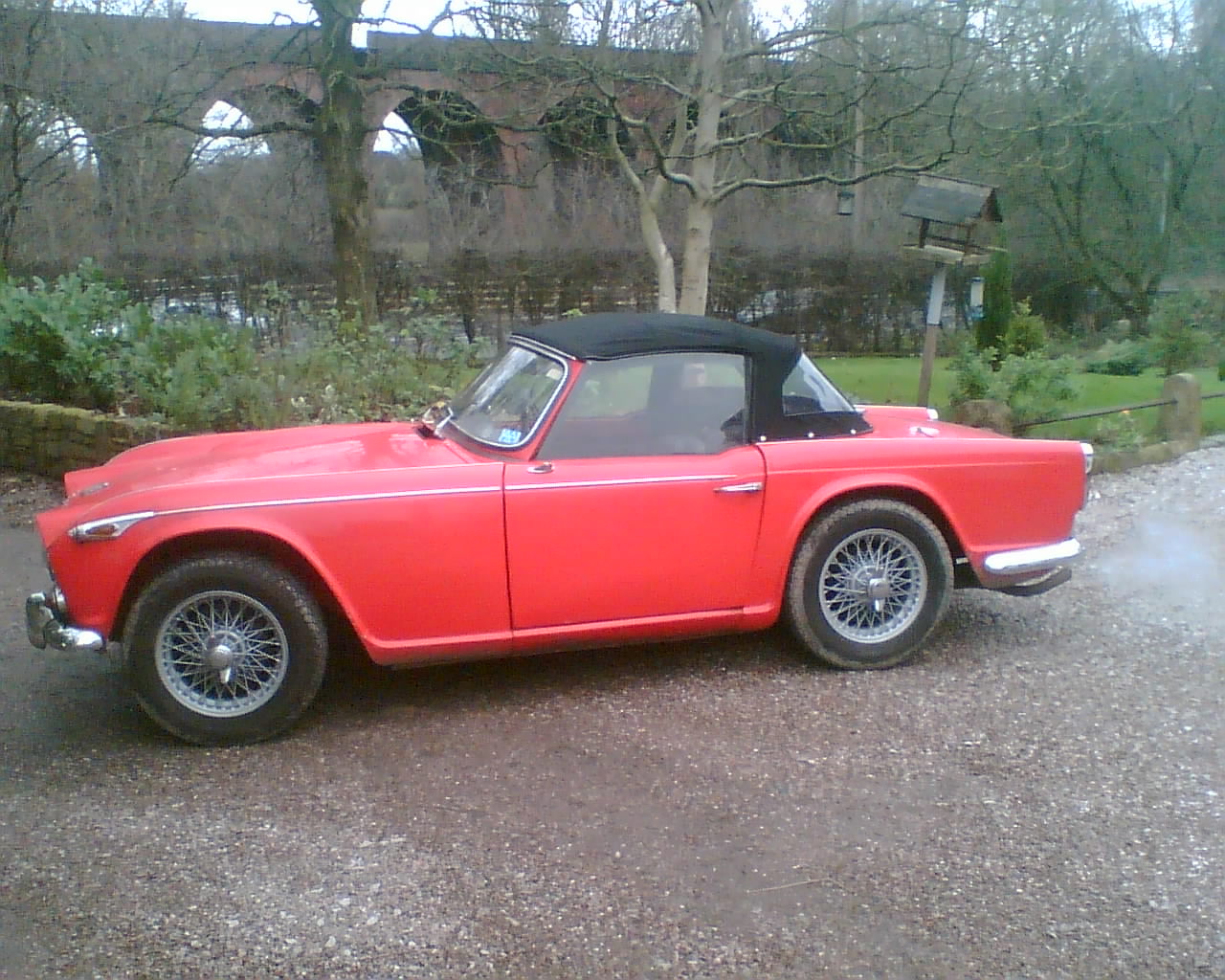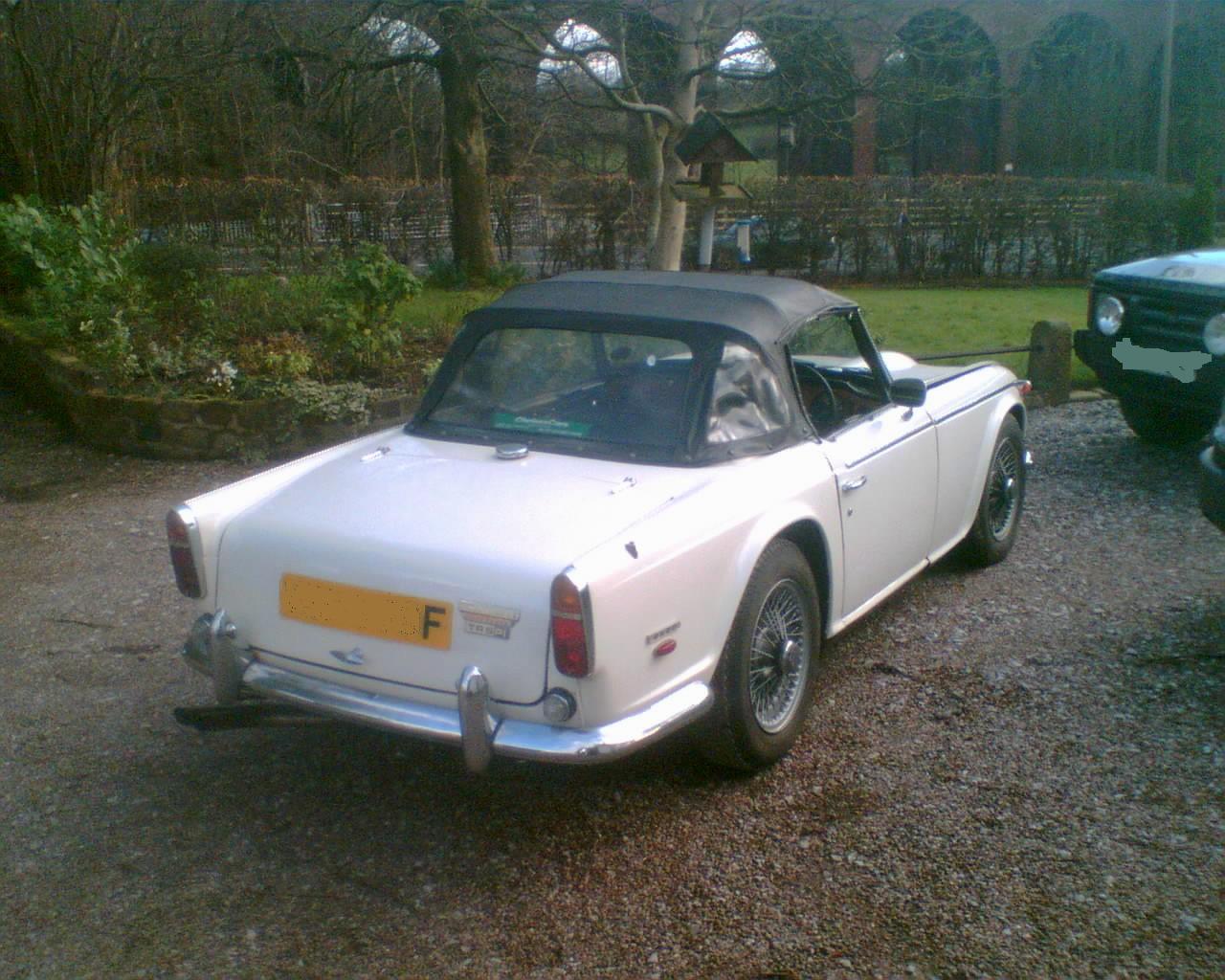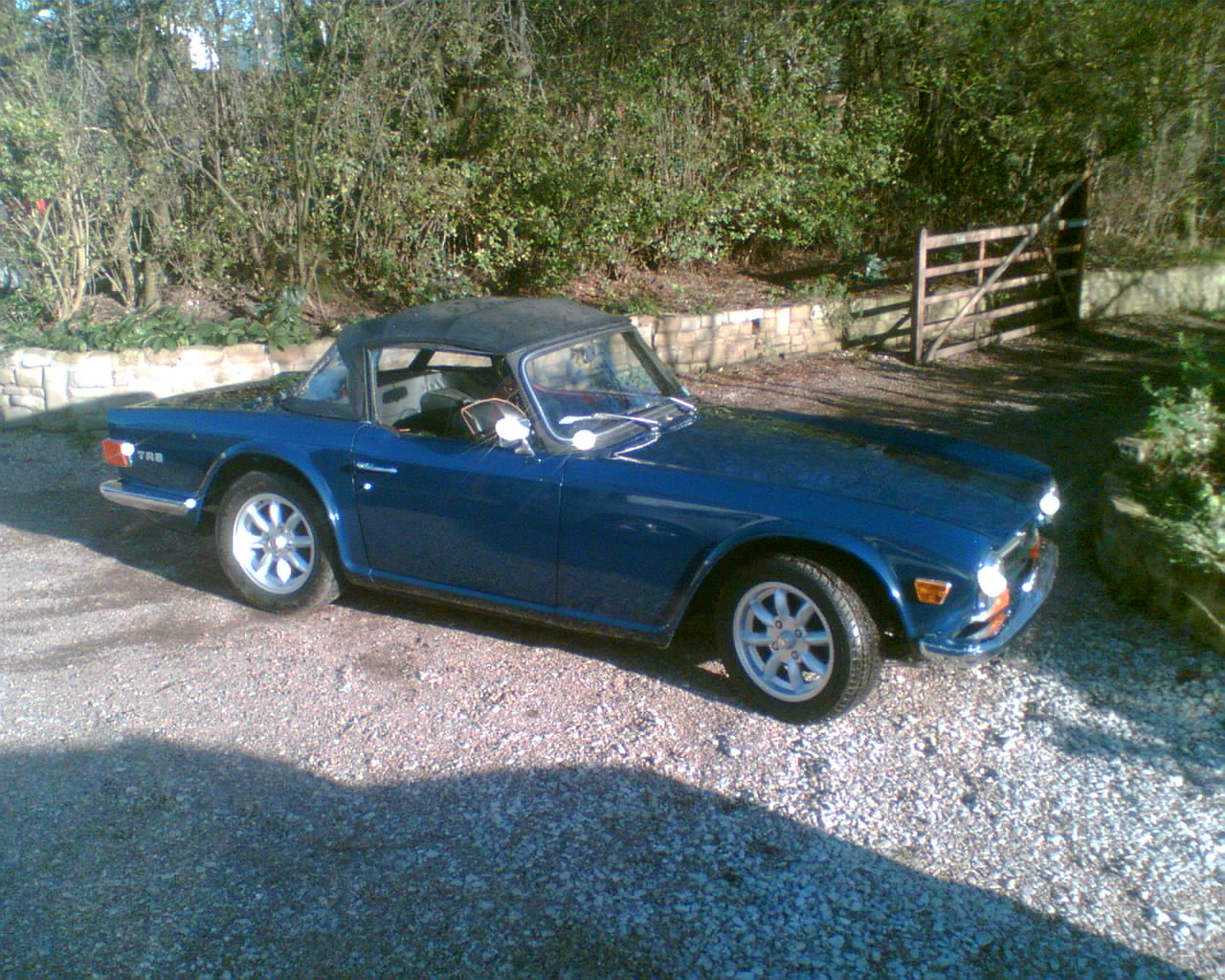 Signal Red TR4A, 1967, RHD - SOLD TR5 150BHP RHD 1968 - SOLD Blue TR6 150 BHP, 1972 - SOLD
MORE CARS LIKE THESE REQUIRED - CASH WAITING - CALL CARL - 07831 826 877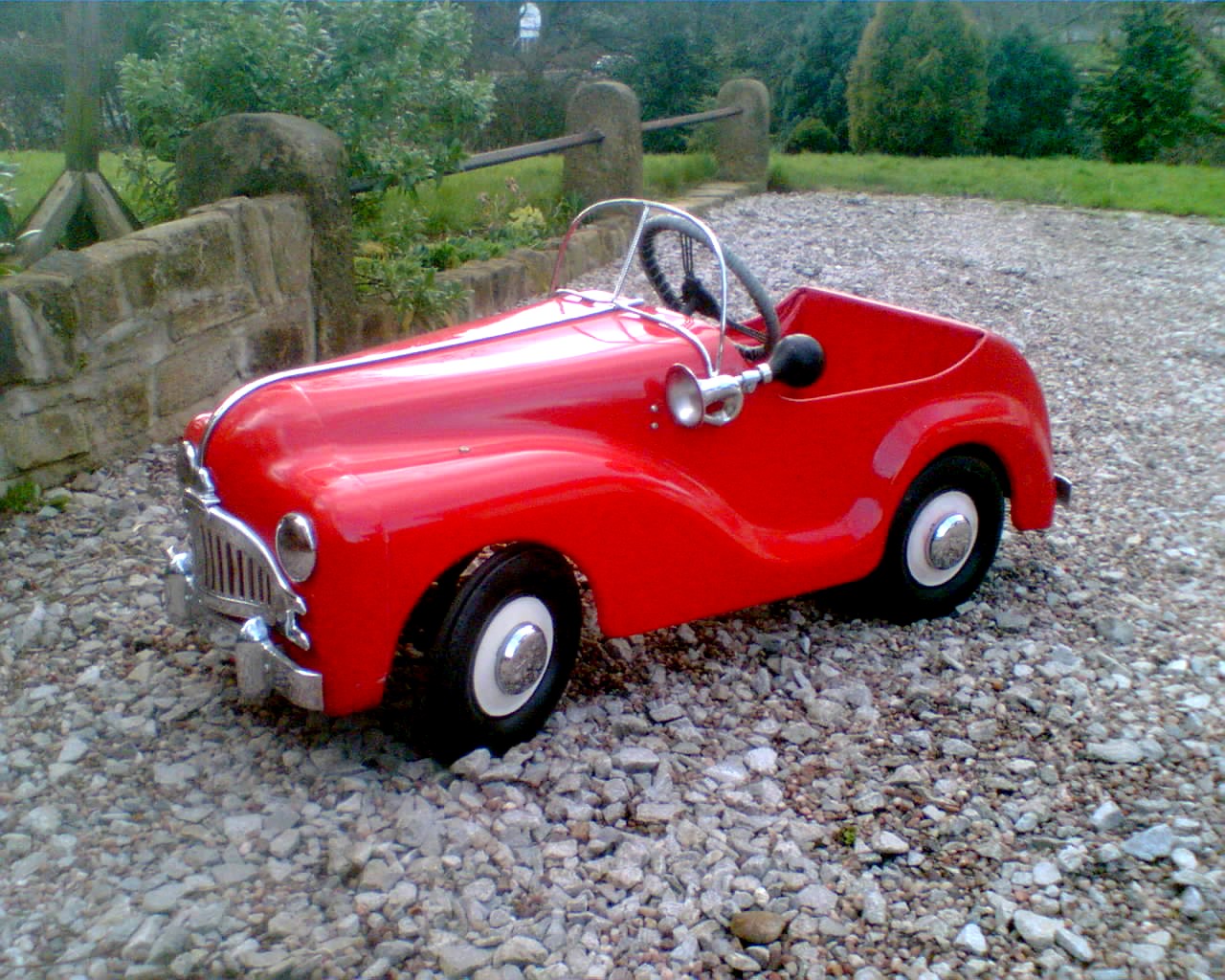 Triang "Prince Charles" Vintage Pedal Car comes complete with fascinating book on historic pedal cars
SOLD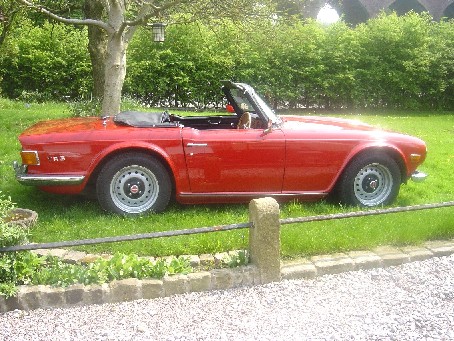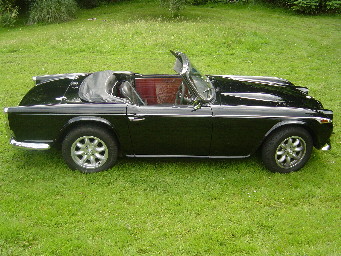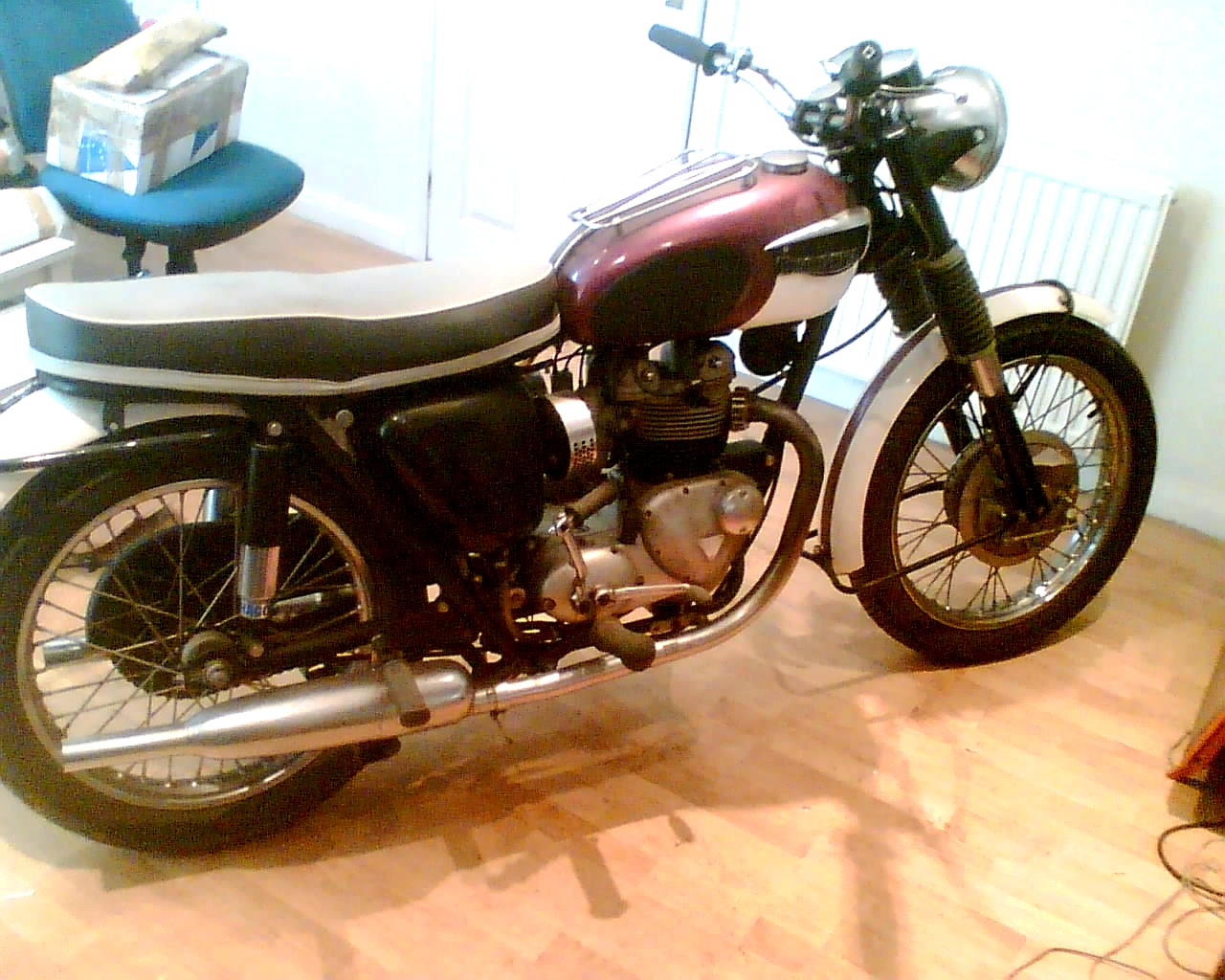 Red TR6 , 1970 , Overdrive , Fuel Injection SOLD Black TR4a , 1967 , Overdrive SOLD Triumph Tiger 500cc 1966 updated to Daytona spec. SOLD

---
TEL: 0161 485 5005 email: sales@trtrader.com Mobile: 07831 826877