---
Automobilia for Sale scroll down for more......
Triumph TR2, TR3 Spare Parts Catalogue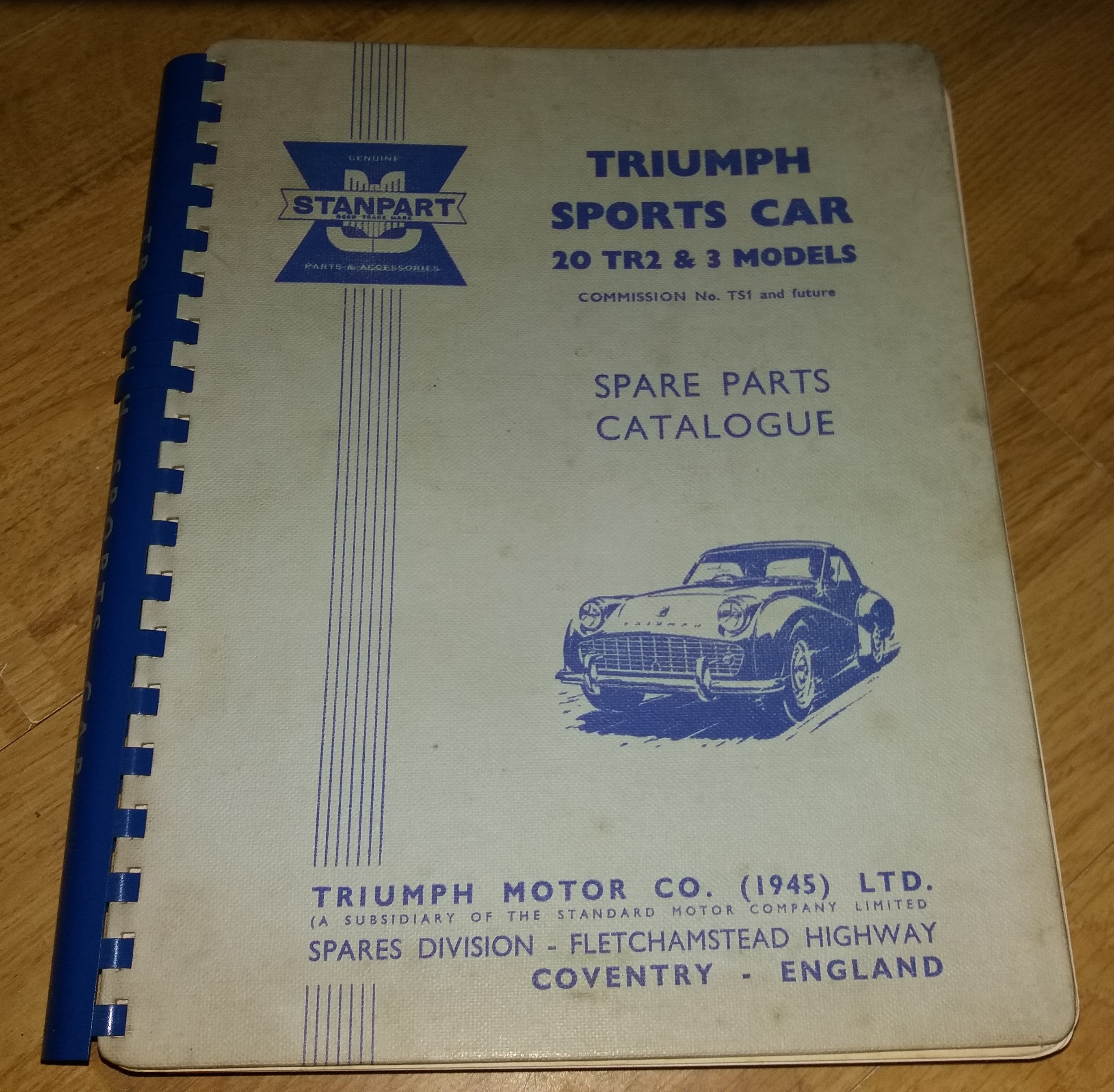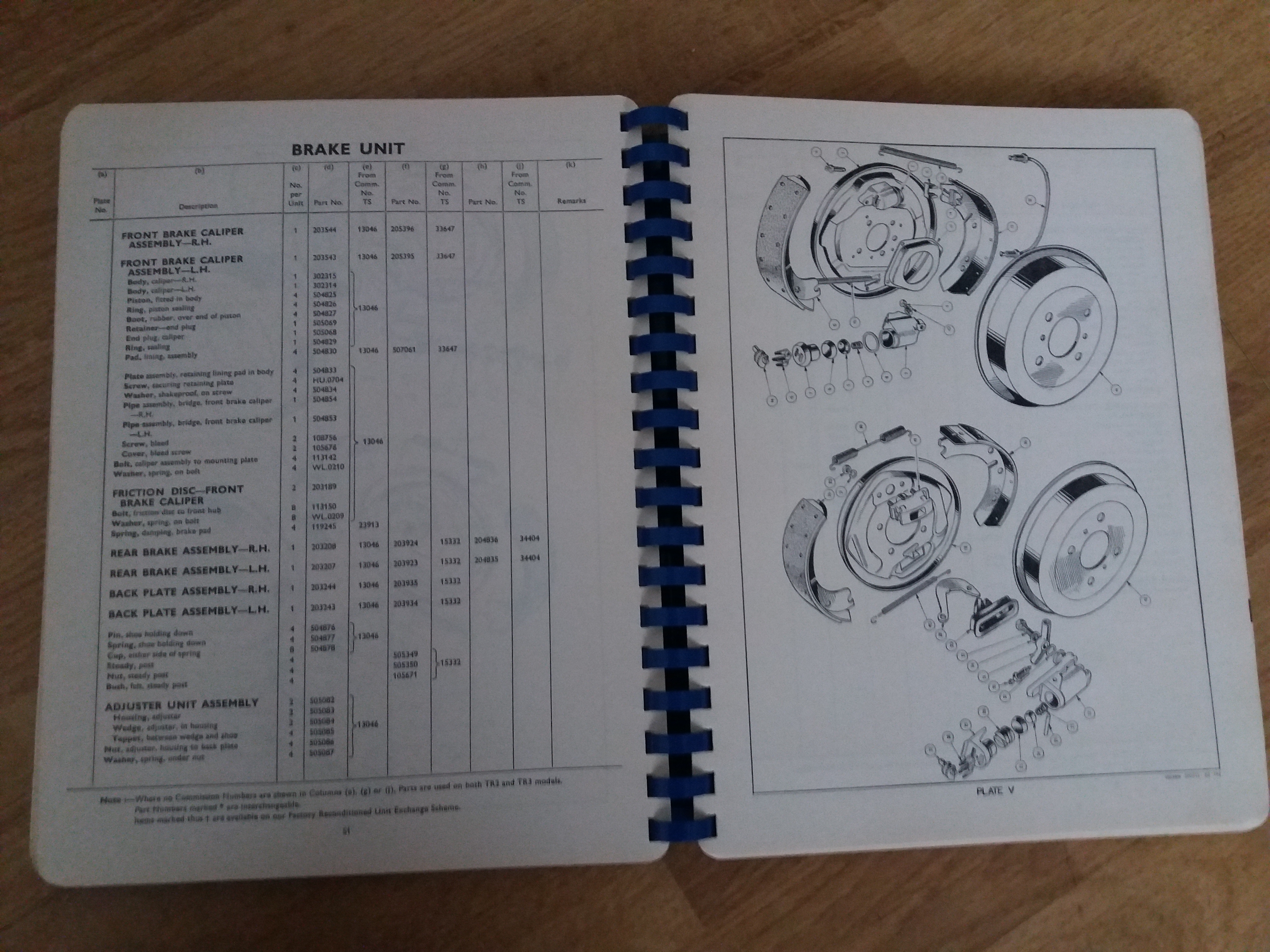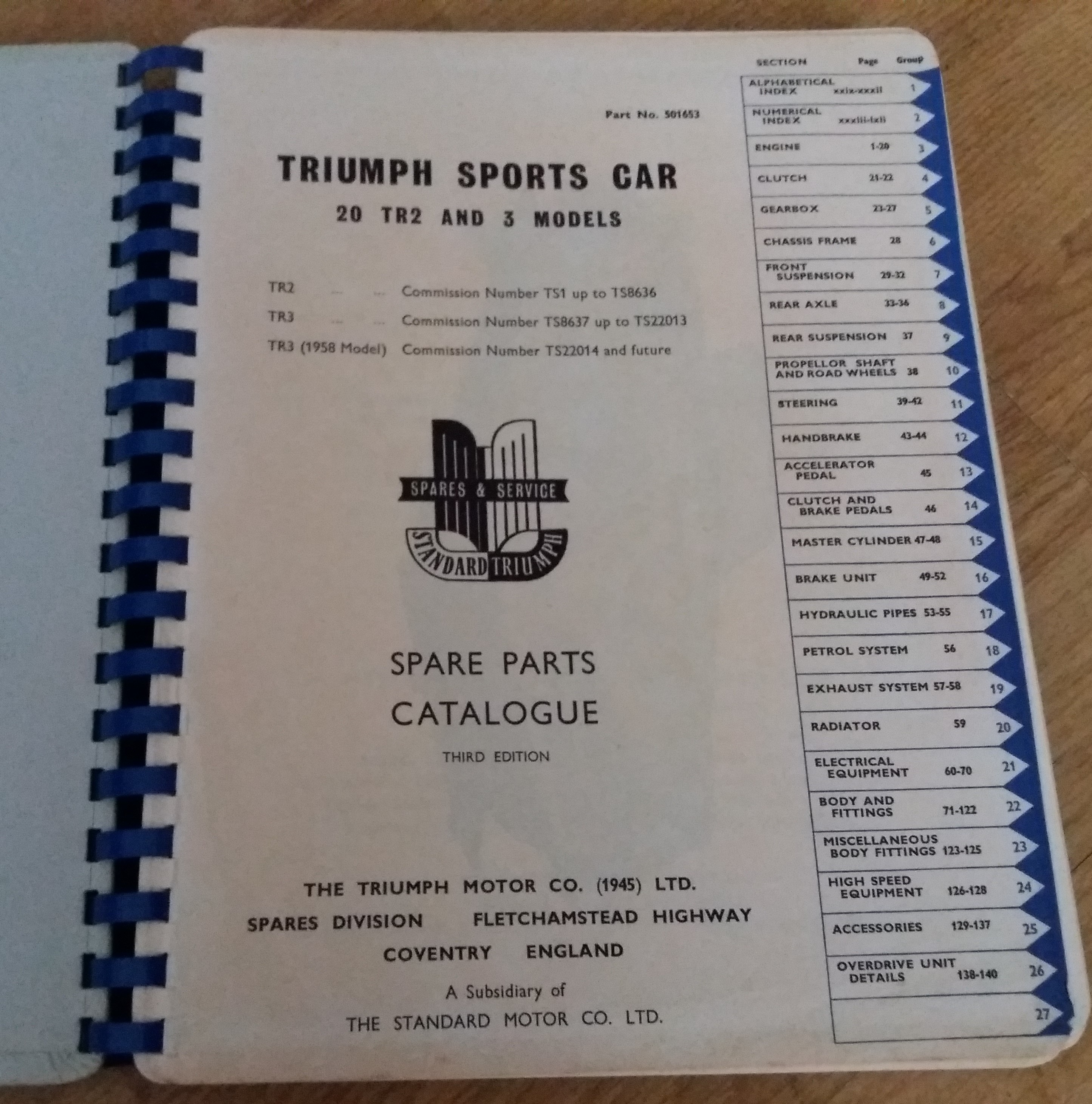 £50.00 no vat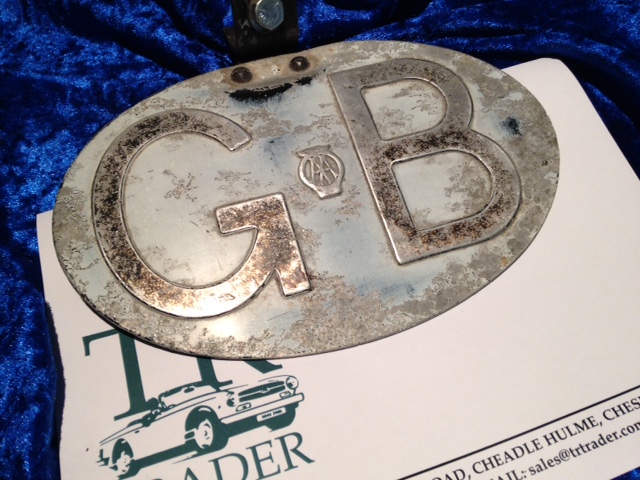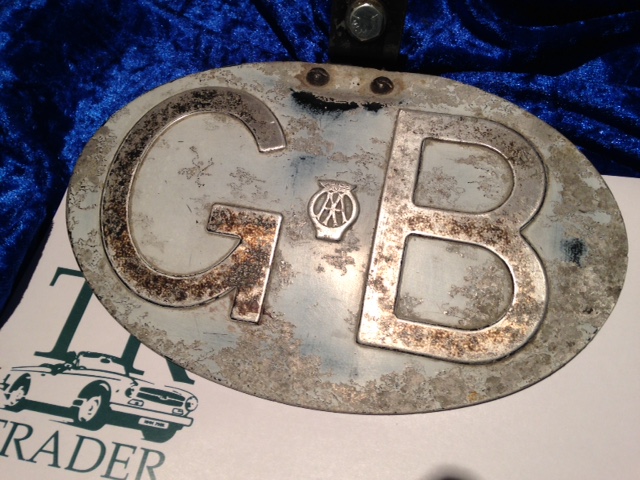 Genuine Original Stanpart Parts Bags - 1 large, 1 small - £6 plus vat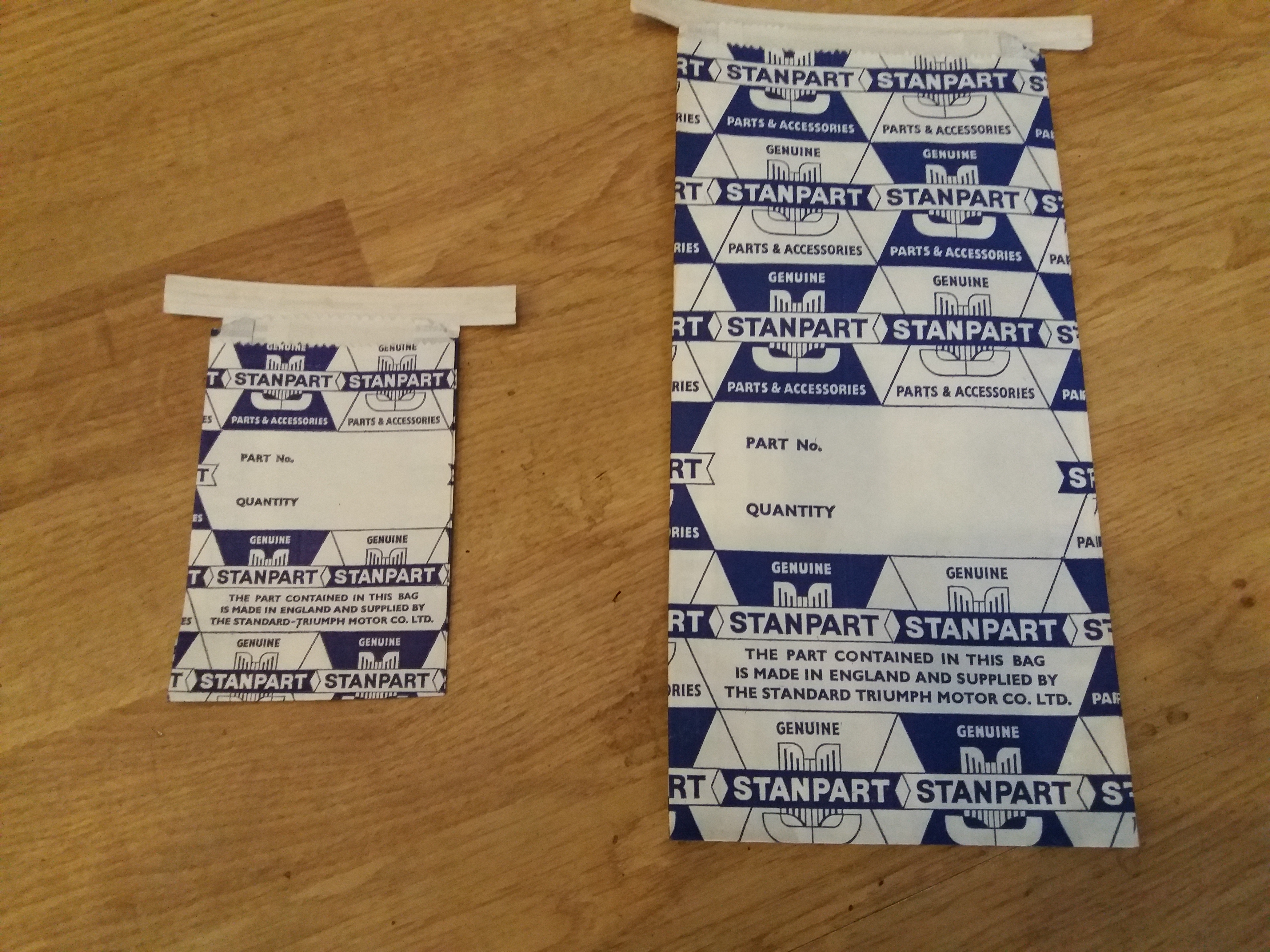 ESSO Petrol Can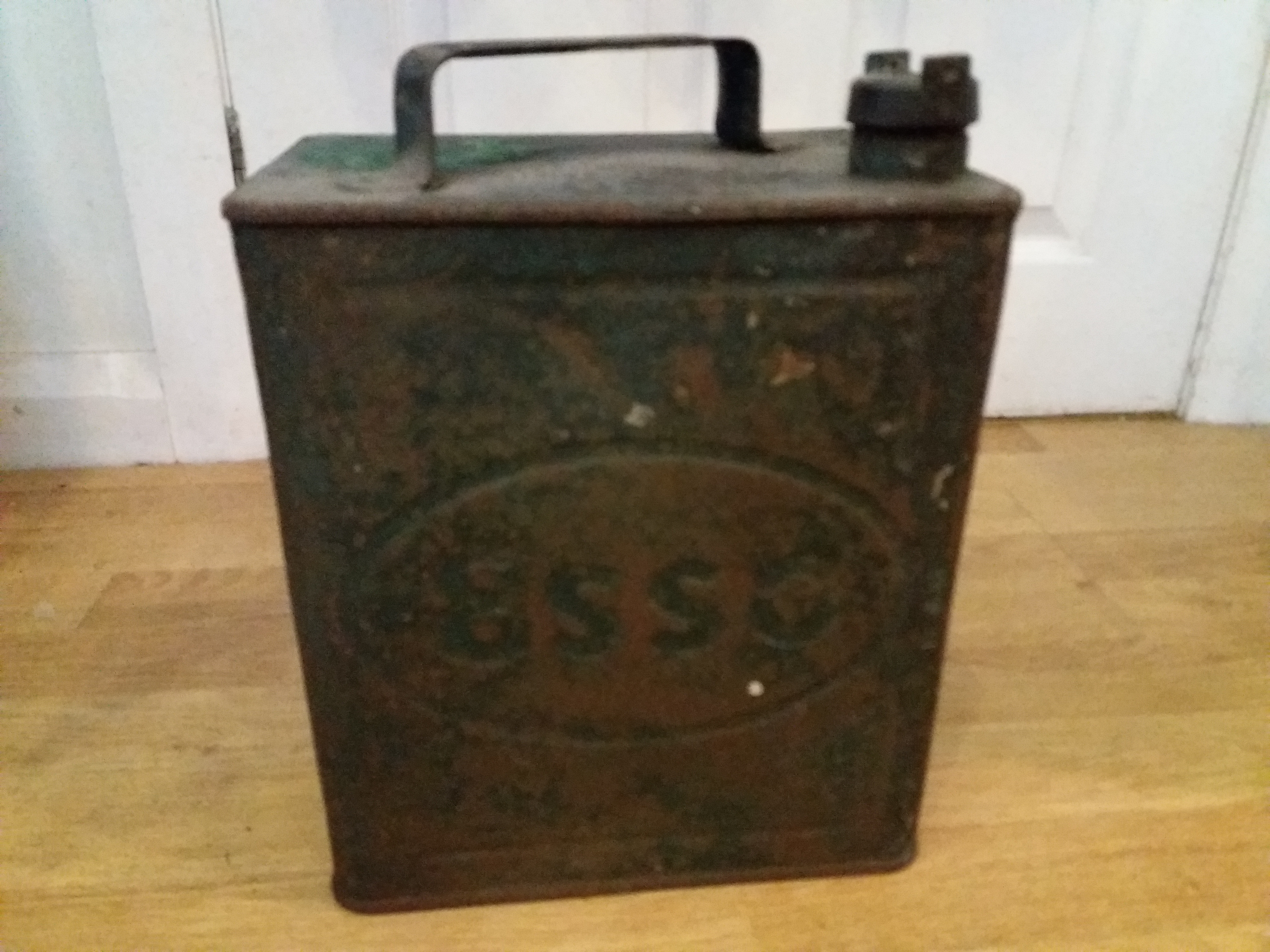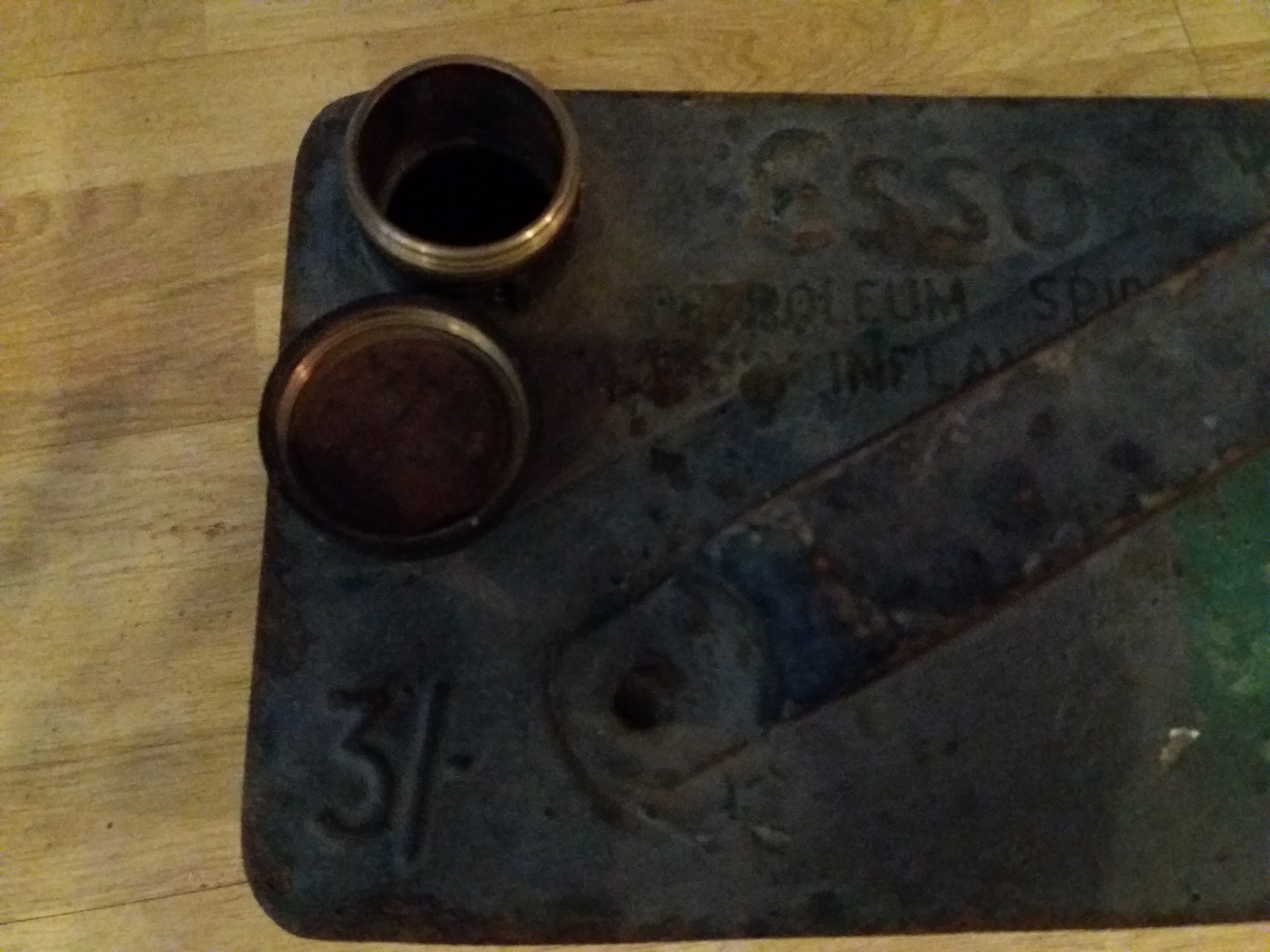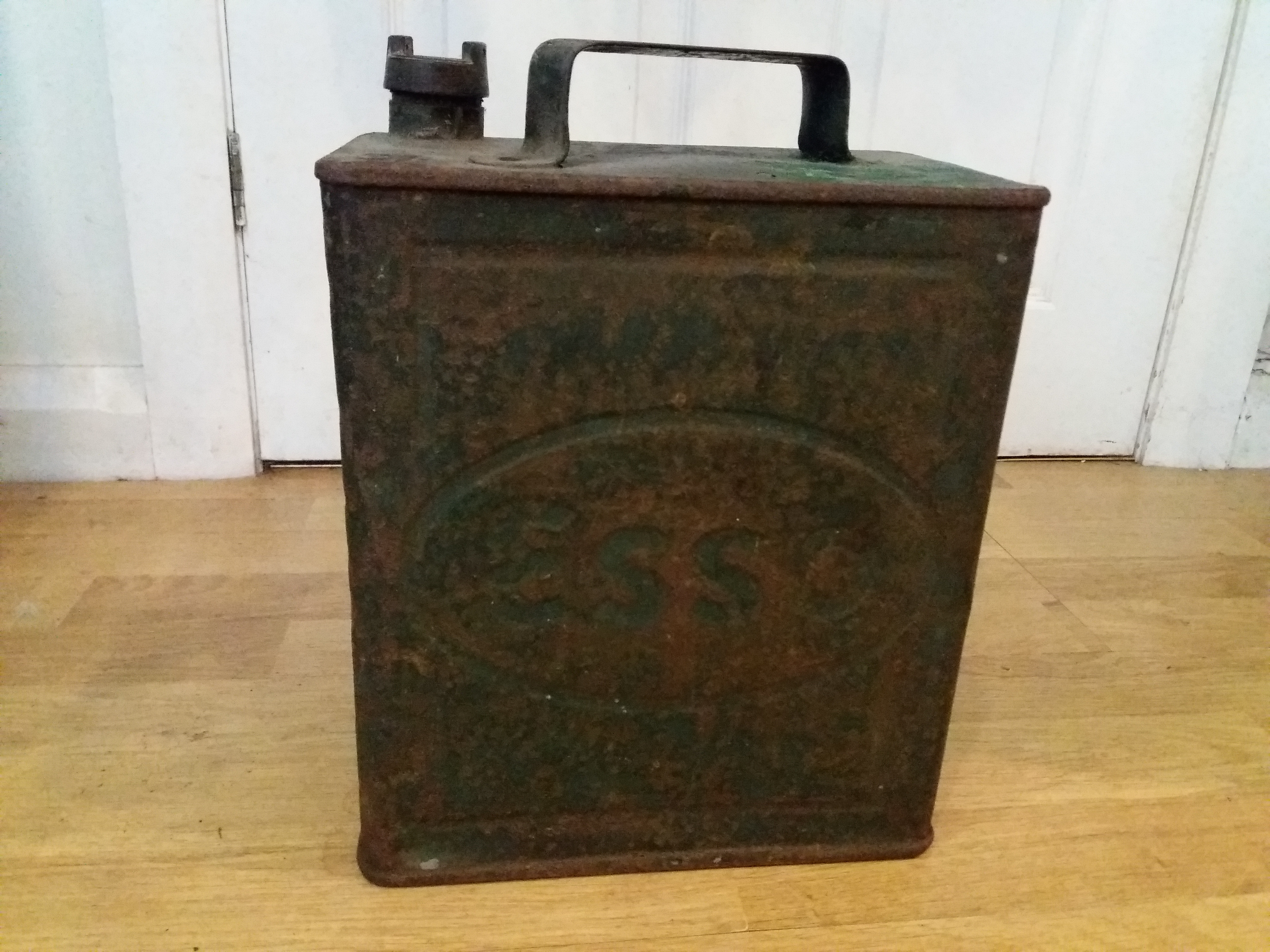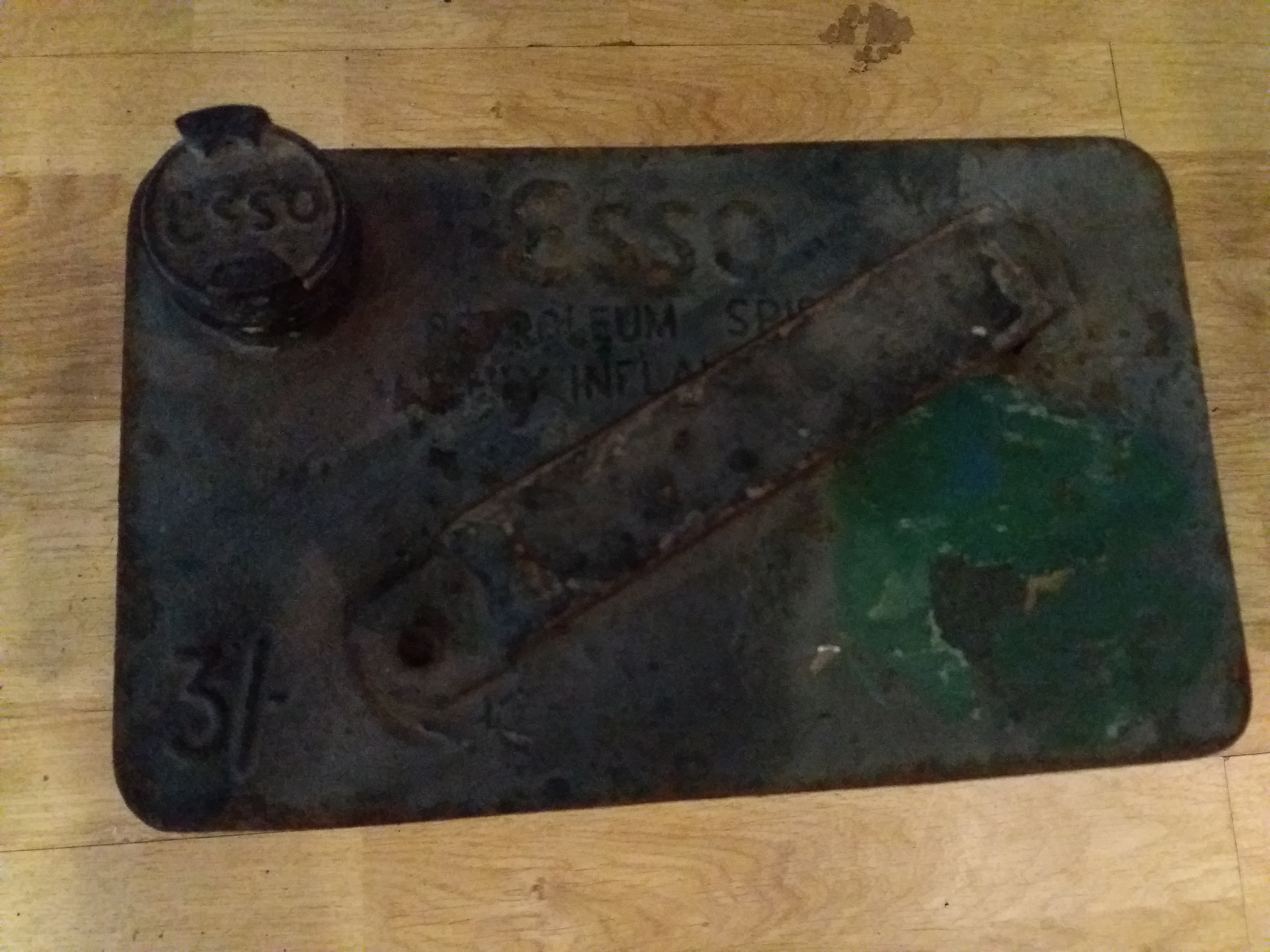 £30.00 plus vat
50 years of Standard Triumph Magazine from 1973 !!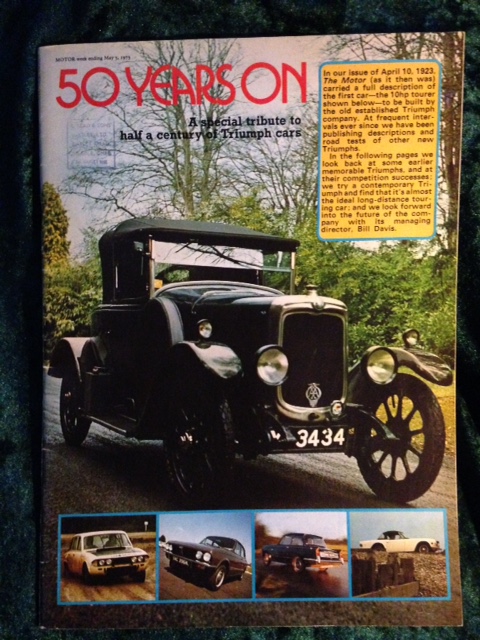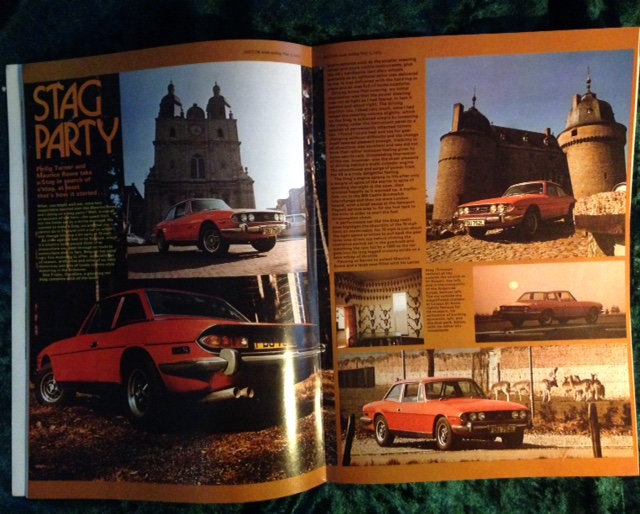 £10.00 no vat
The Standard Car 1903-1963 An Illustrated History by J. R. Davy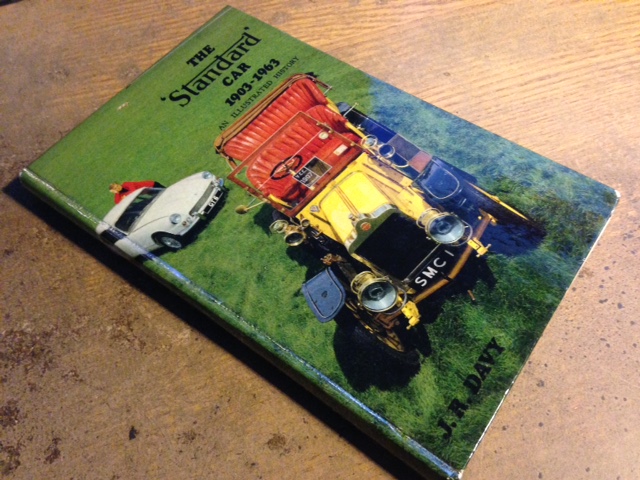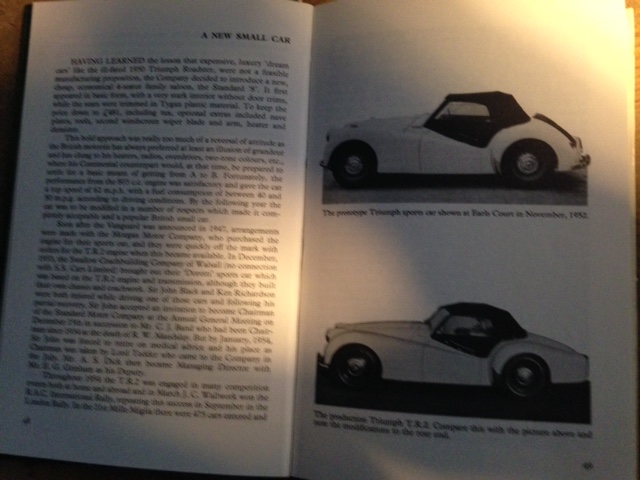 £20.00 no vat
Very thick, bound copies of The Standard Car Review / Standard Triumph Review Magazines. Extremely rare factory publications - Take you pick of year - Last 3 available (blue ones left only) Vol 1 / 1931, Vol 2 / 1932, Vol 3 / 1933 - £30 per book.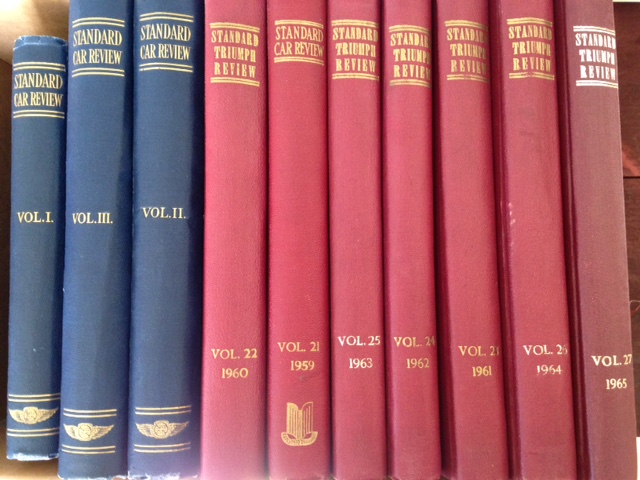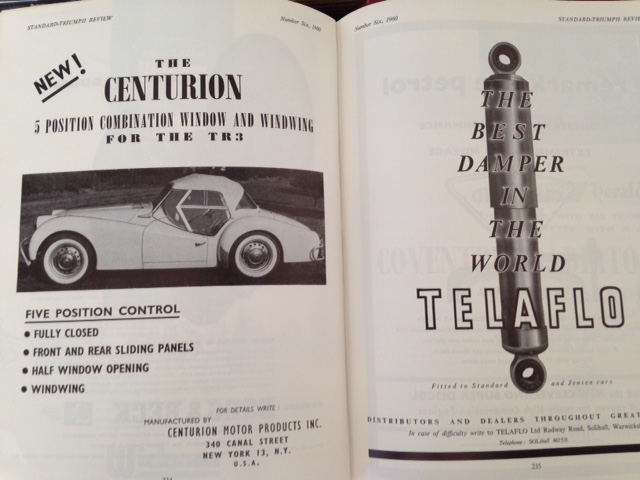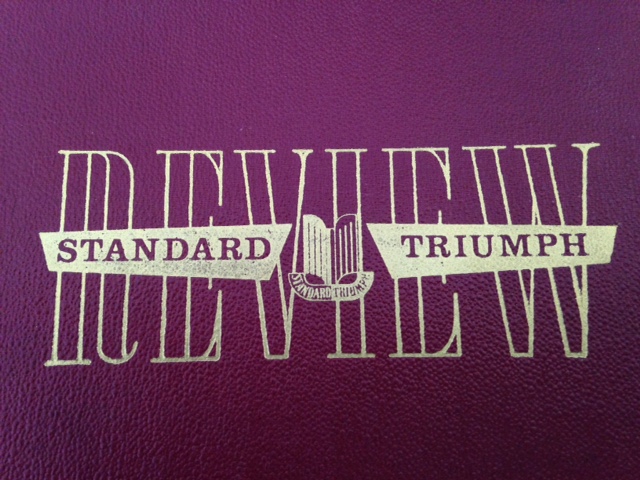 Car magazine containing this fantastic cutaway diagram of the TR2/3 in the centre pages. Really thick high quality paper - the double spread makes a great picture mounted in a frame.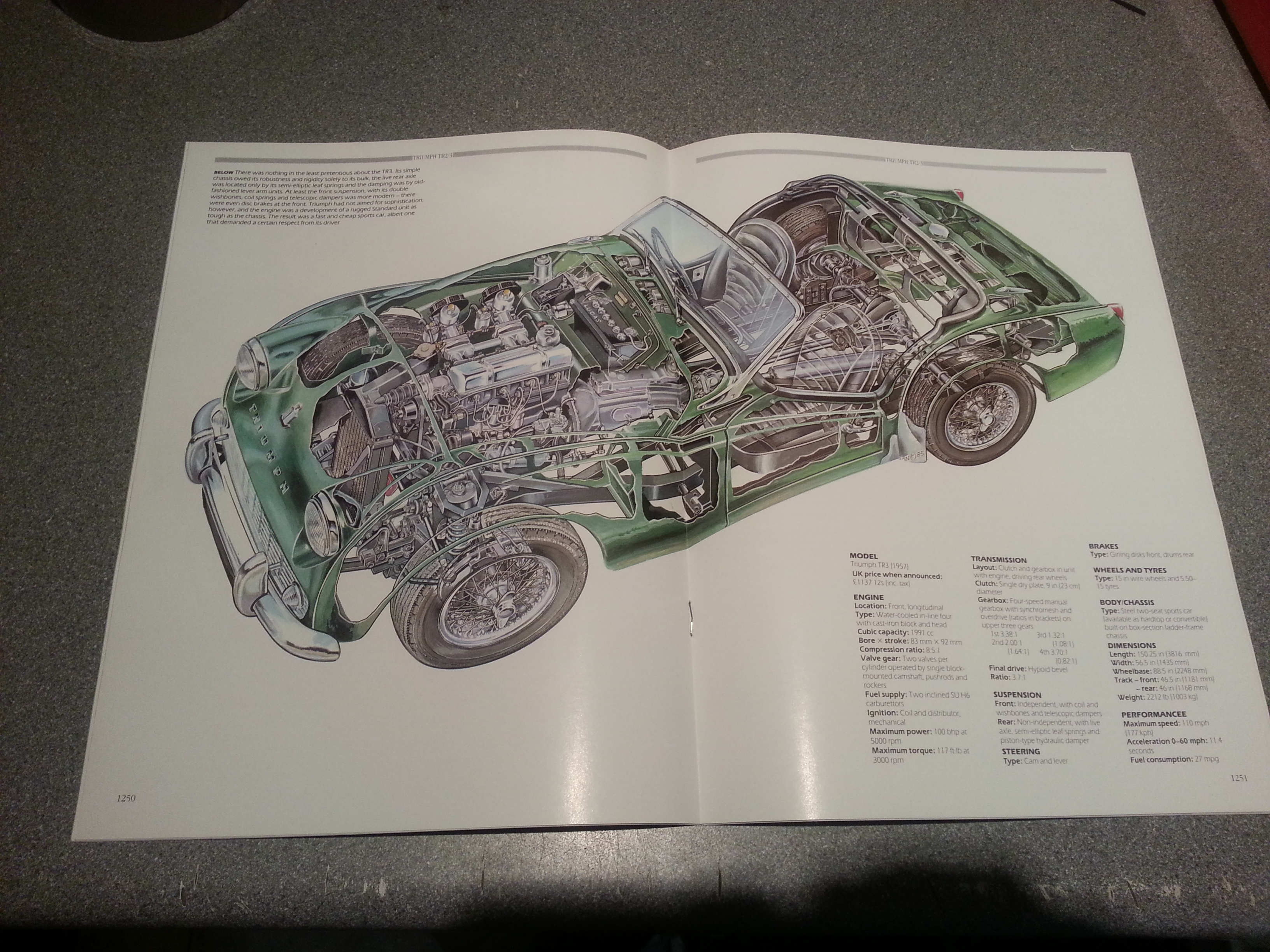 Triumph TR2 Service Instruction Manual Incorporating Supplement for TR3 Model
Used to be a library book - Still in very good condition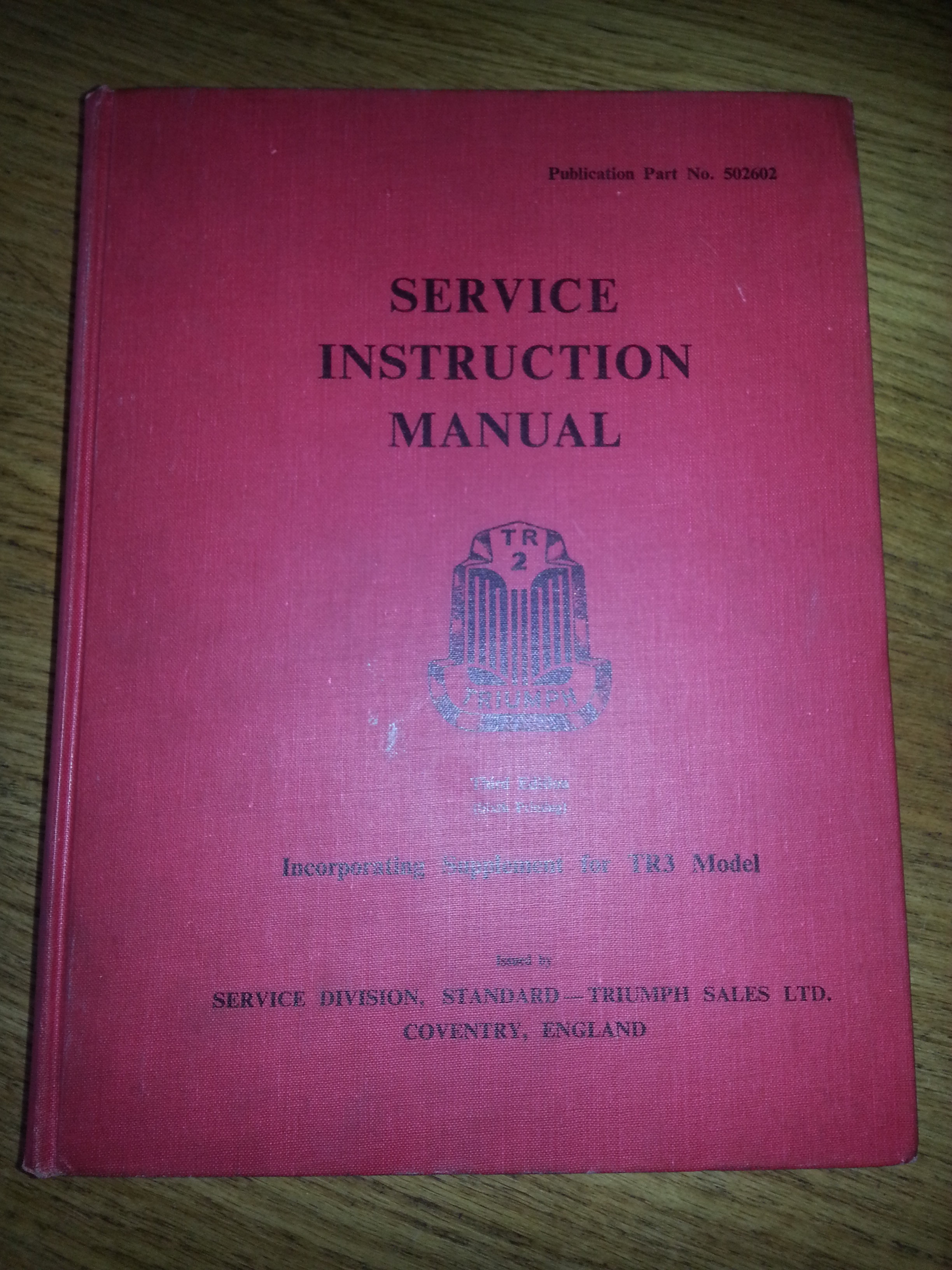 SOLD


Standard Triumph Sports Car Instruction Book for the TR2 First Edition - with fold out chart of chassis detail and wiring diagram.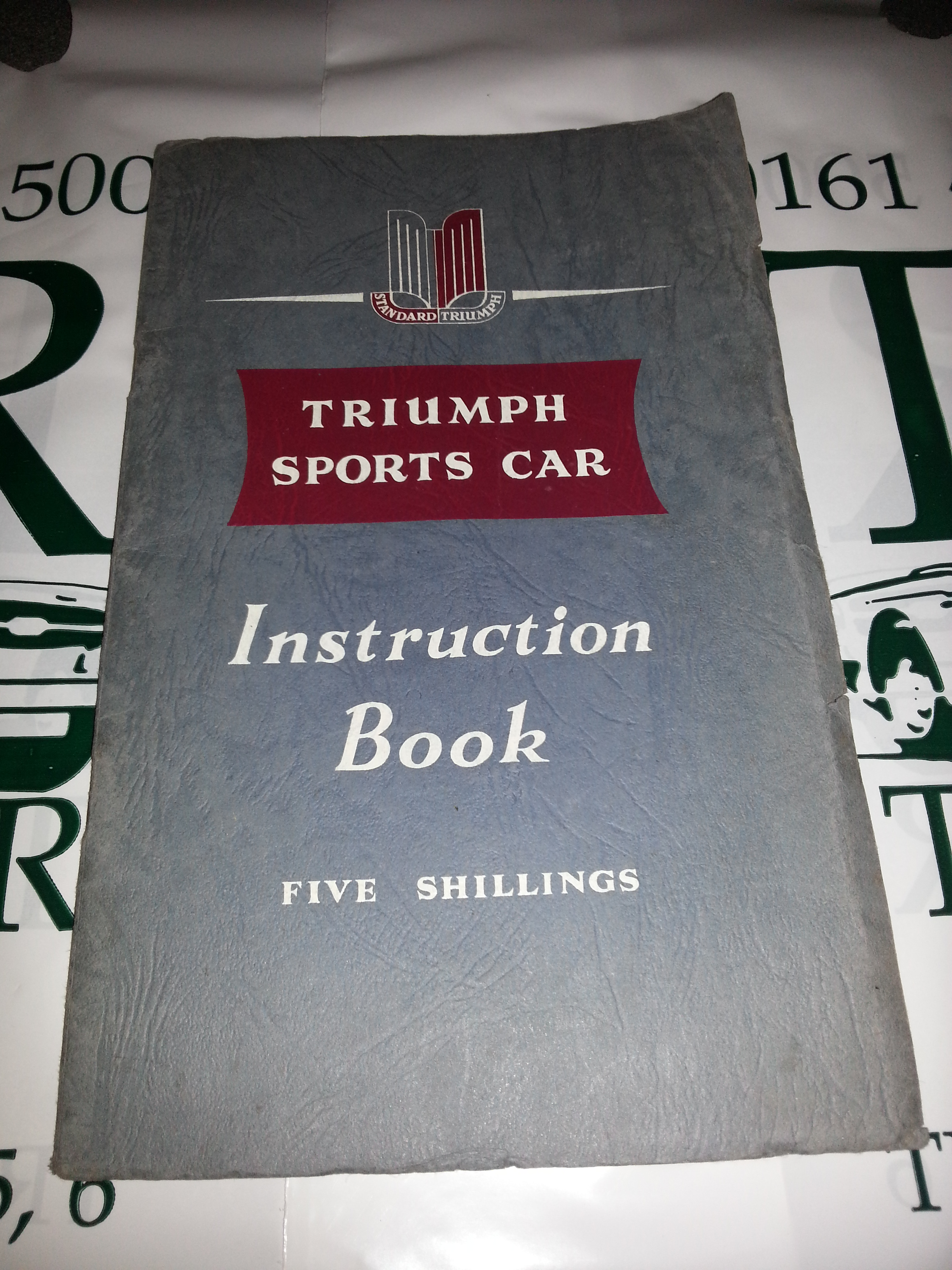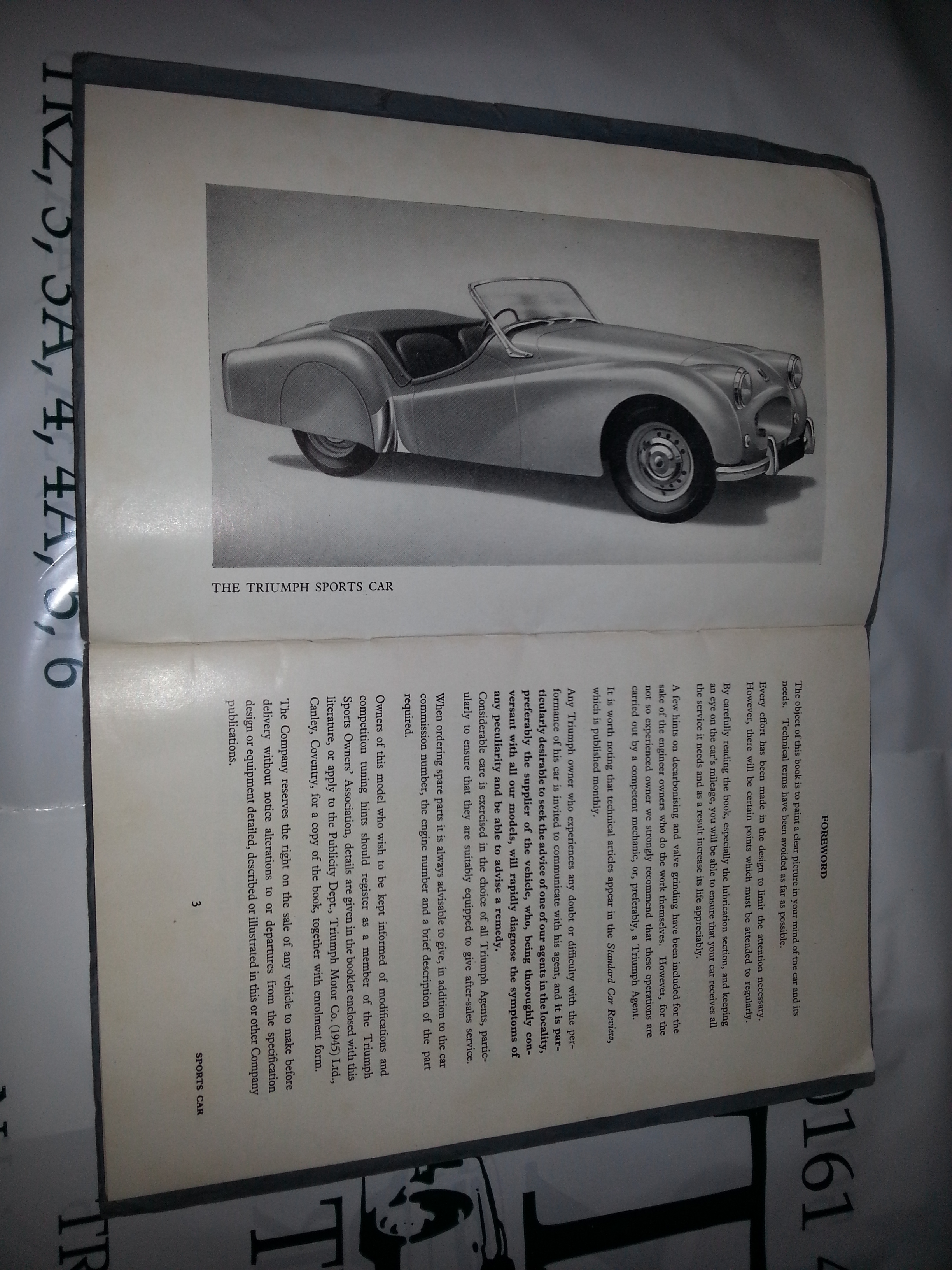 SOLD


Original Triumph Collision Guide - Part No. JAG 304283
2nd Edition Covering all Triumph models from 1964-1981 is an excellent and unique resource having exploded pictorial drawings of various assemblies not normally shown in all common parts books. This book represents an excellent alternative resource for anyone interested in parts for Triumph Classic Cars. A substantial book consisting of 374 pages.
For anyone interested in parts and reassembly of classic vehicles.
Very rare only produced for the American export market.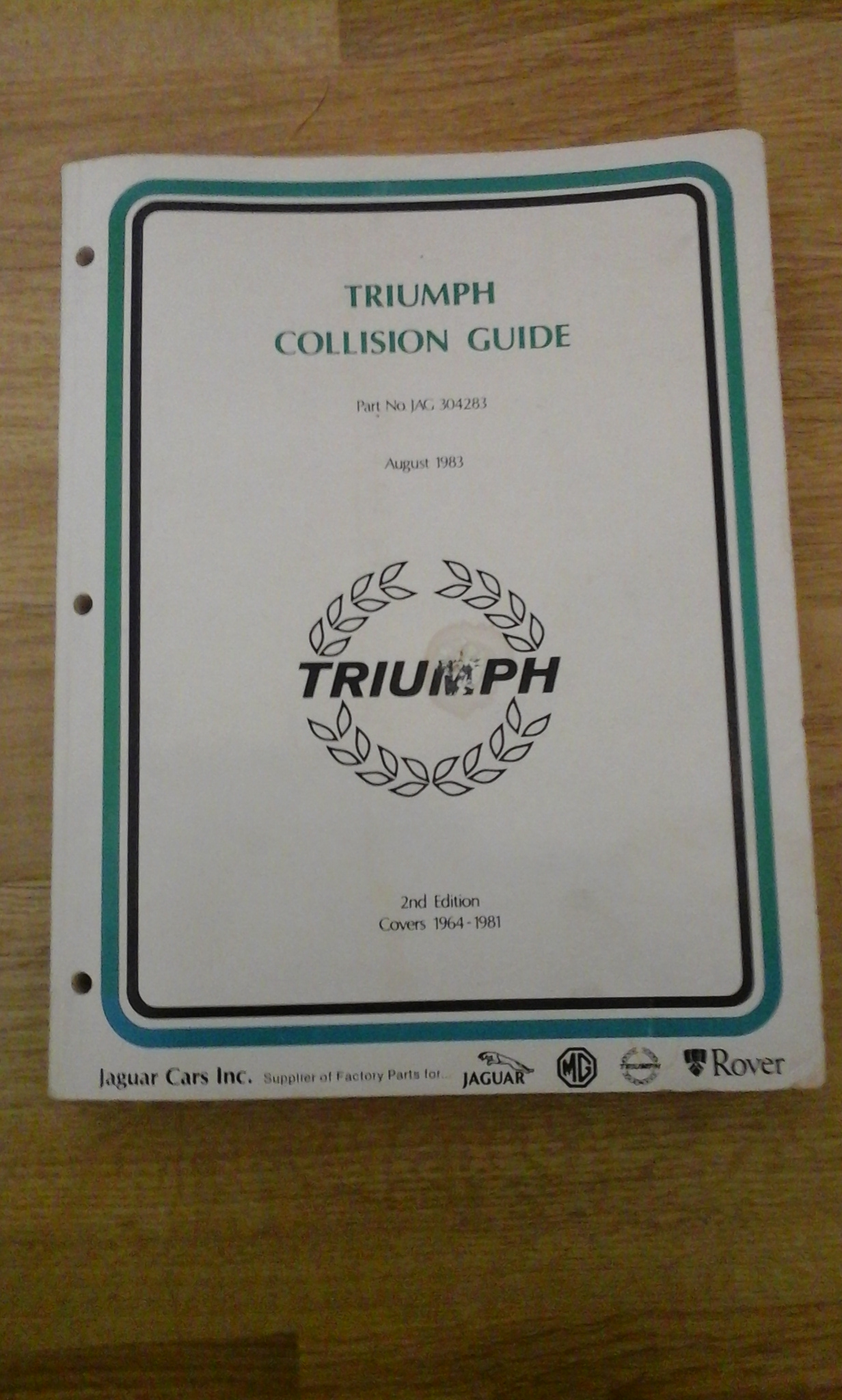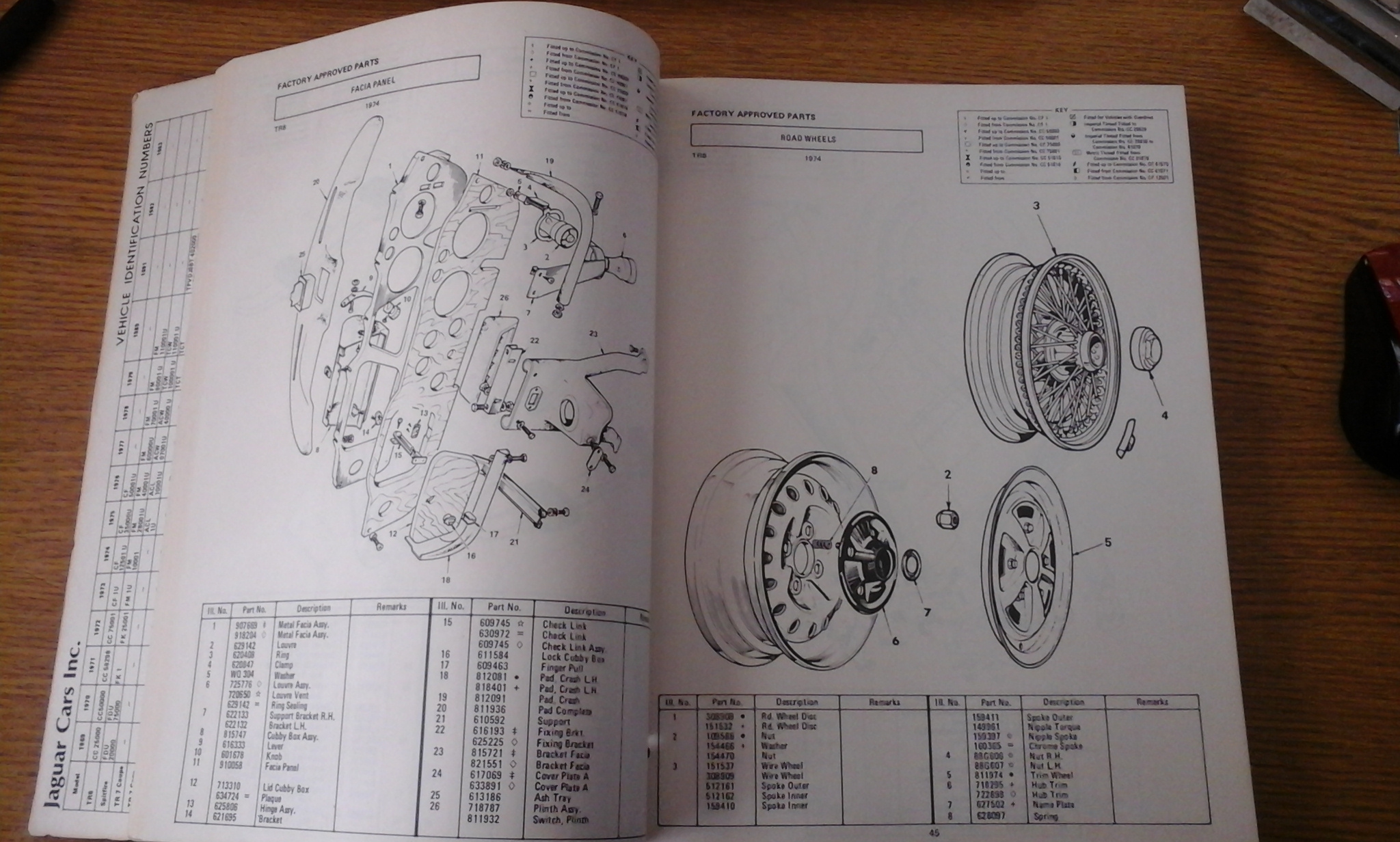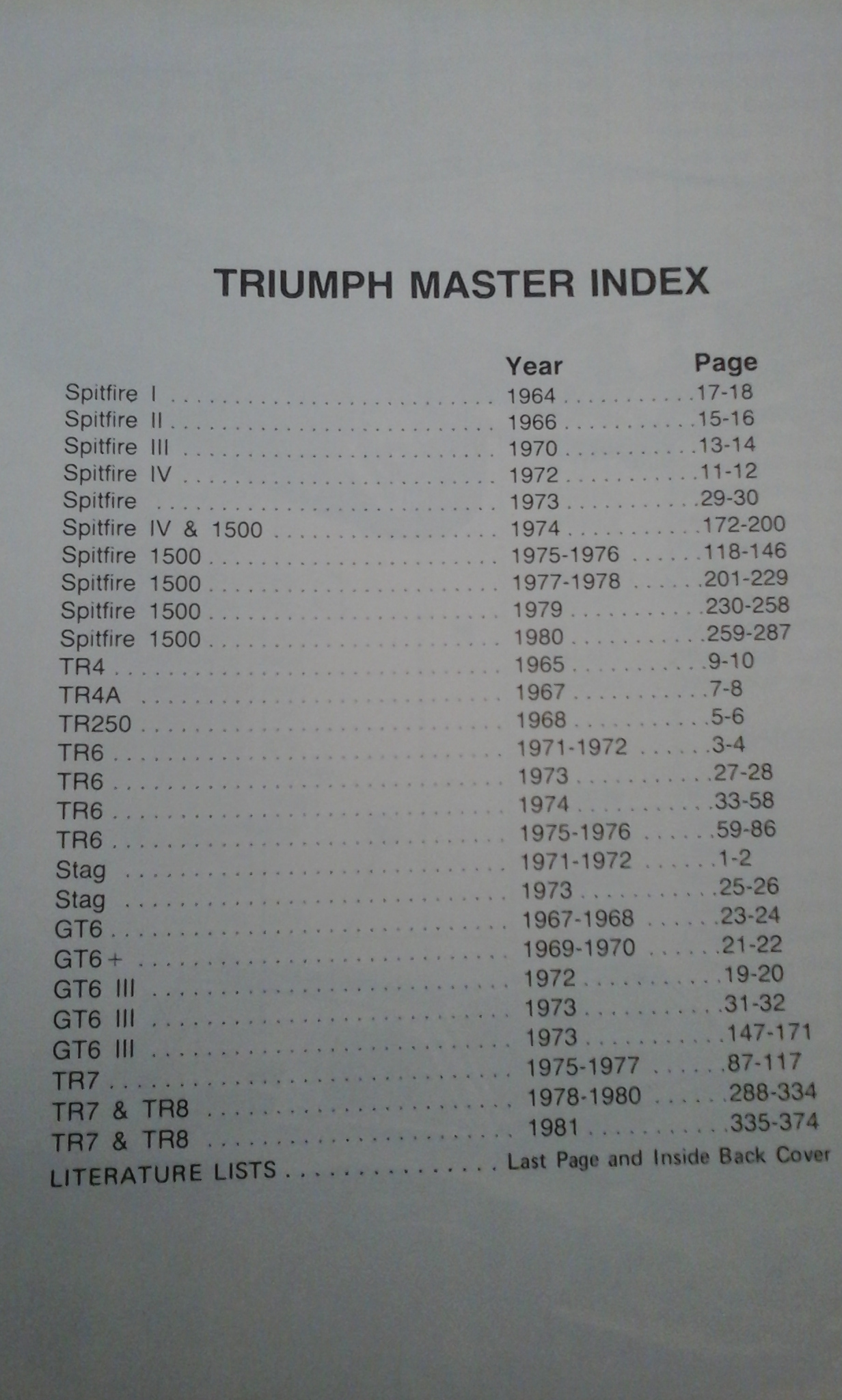 £70.00 no VAT on books
Vintage Britool On Board Toolkit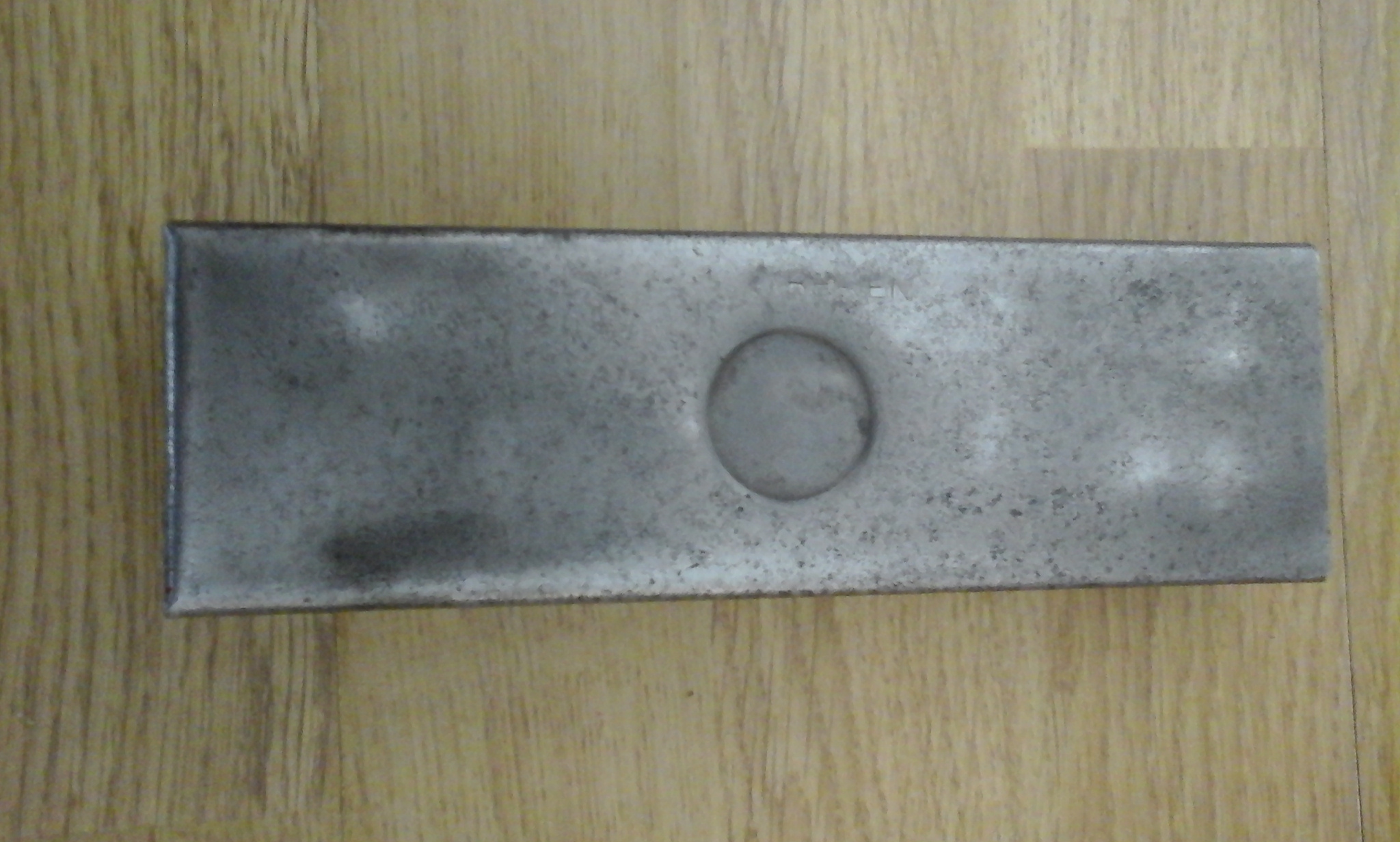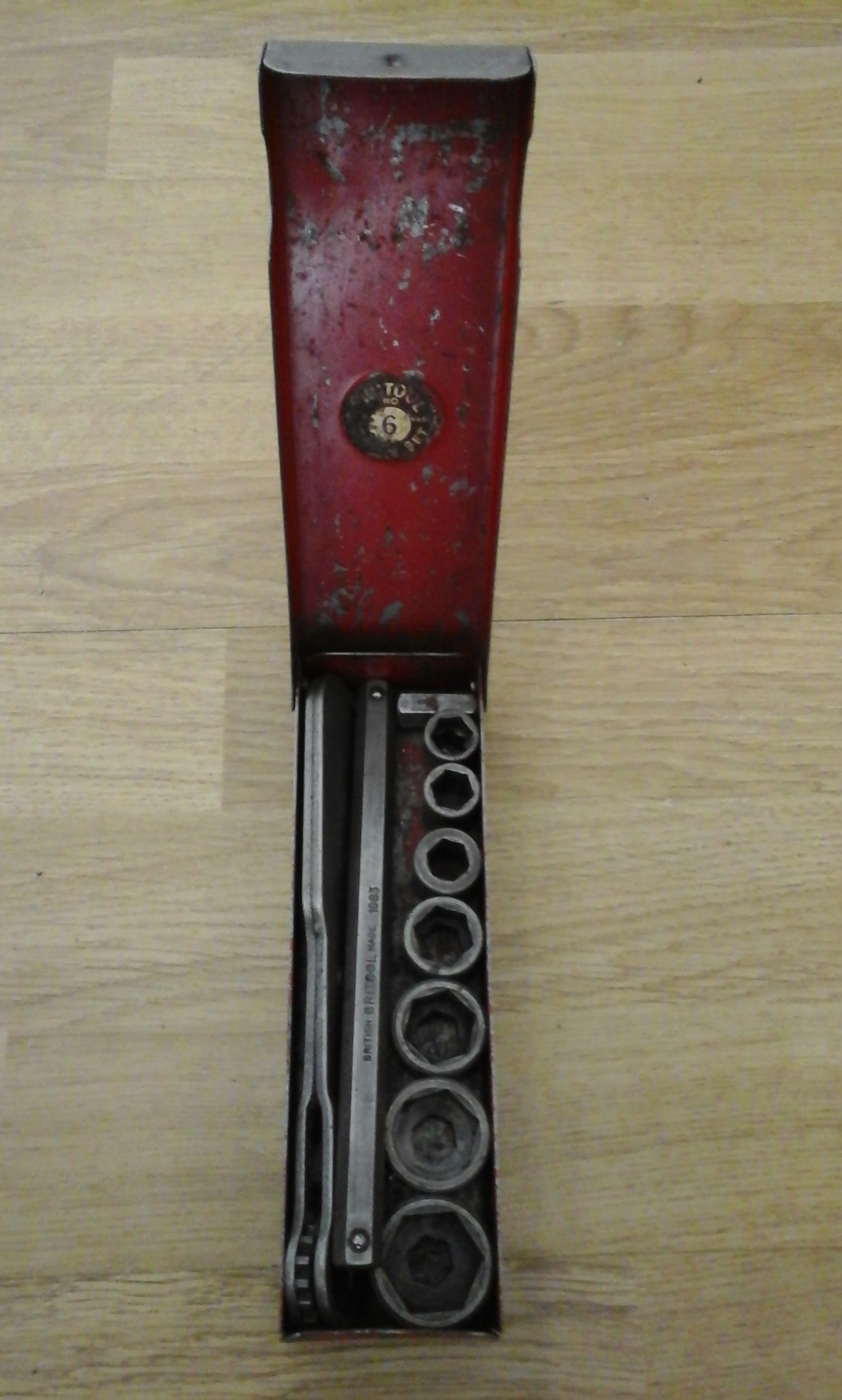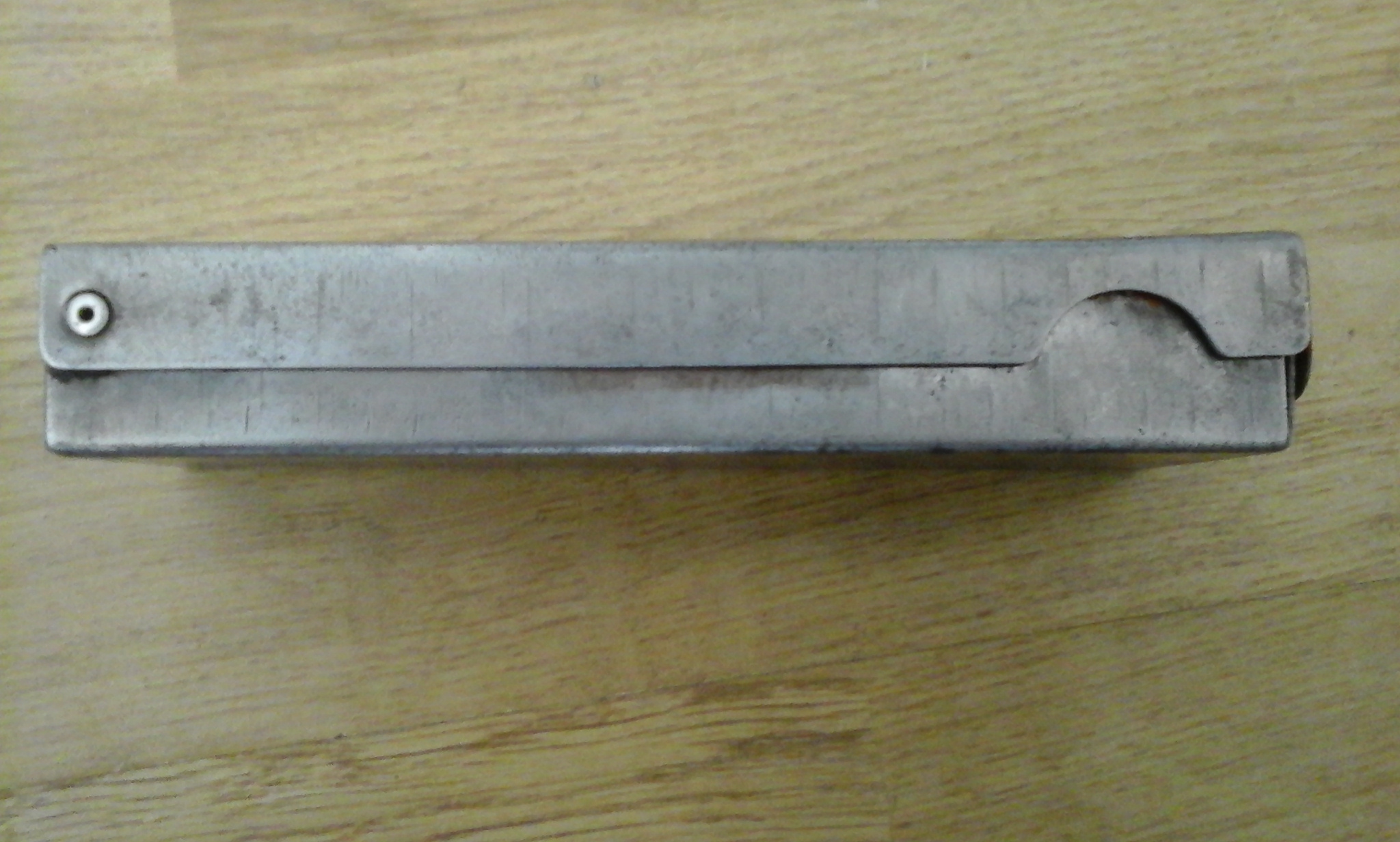 SOLD


Kodak Brownie Camera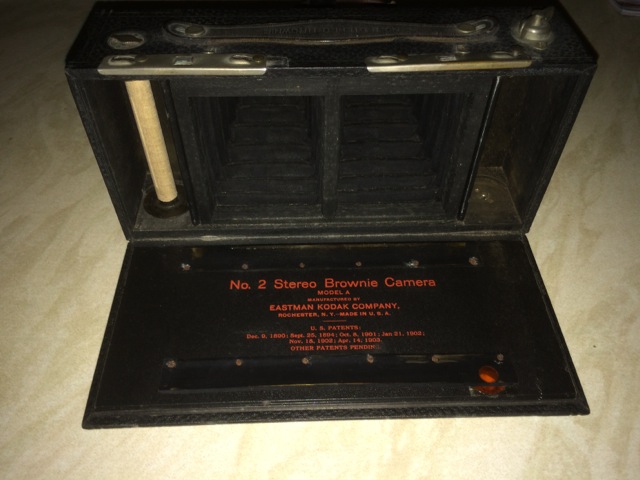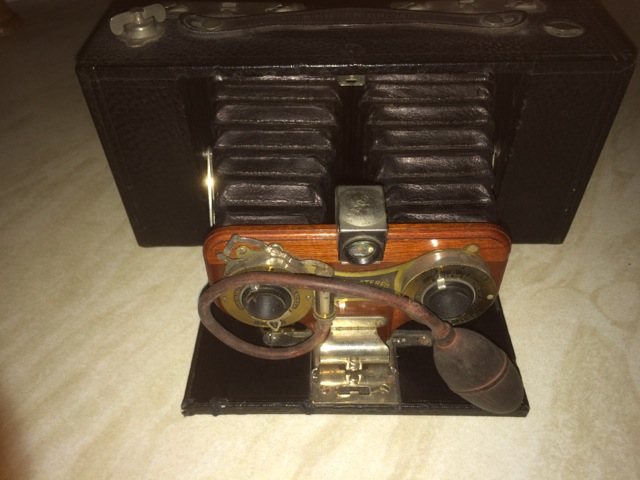 No. 2 Stereo Brownie Camera - Model A
Manufactured by Eastman Kodak Company
Open to offers
Antique Telephone Exchange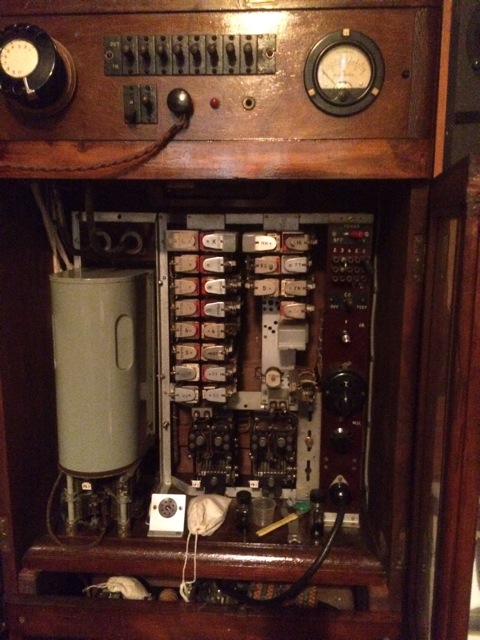 Antique Telephone Exchange in working order
Hard to value - please make an offer
Workshop Manual Supplement - Fitting Instructions for the Triumph TR3 Anti-Roll bar Kit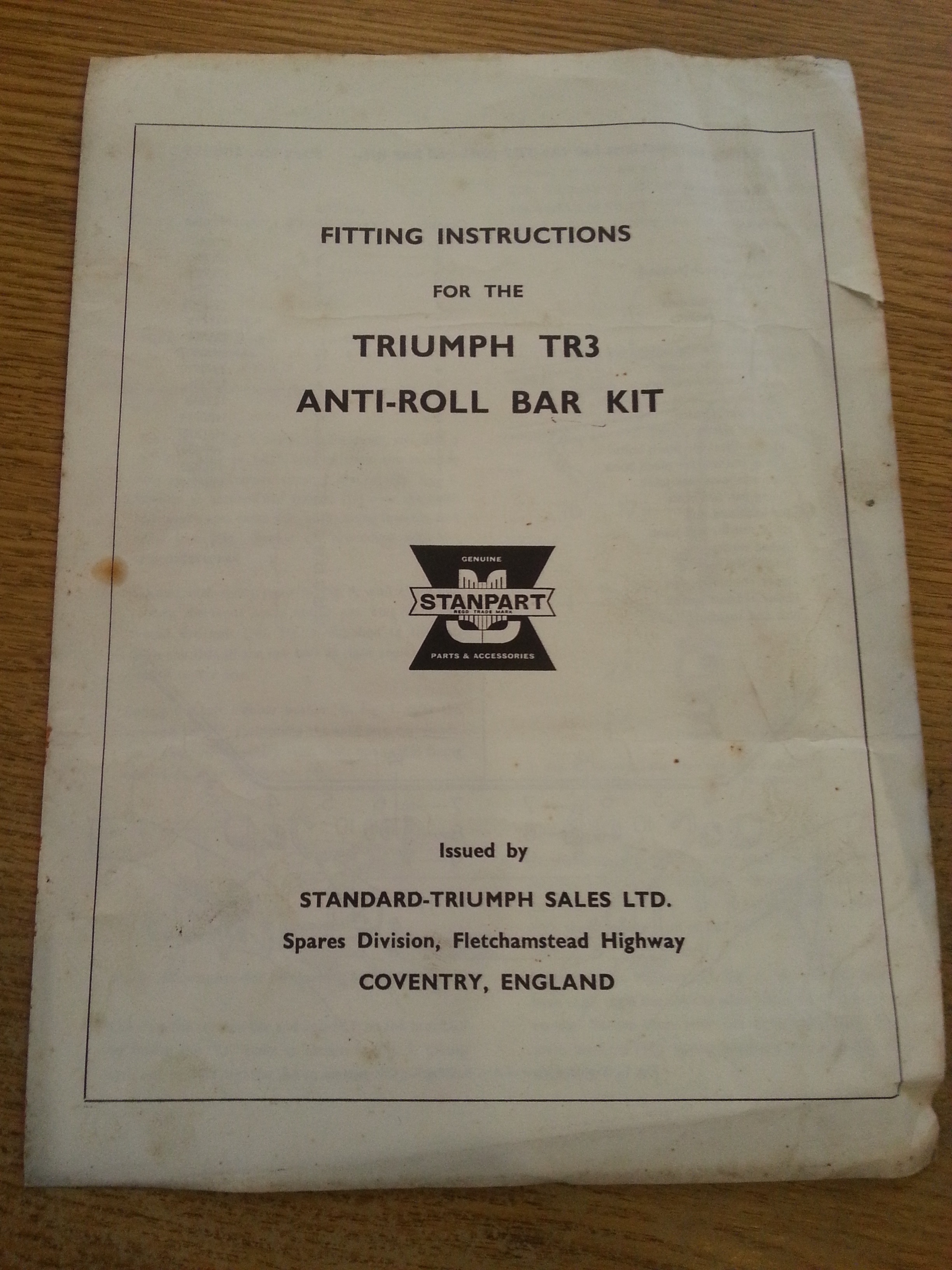 Original Triumph Sports Car Spare Parts Catalogue - TR2, 3 & 3A Models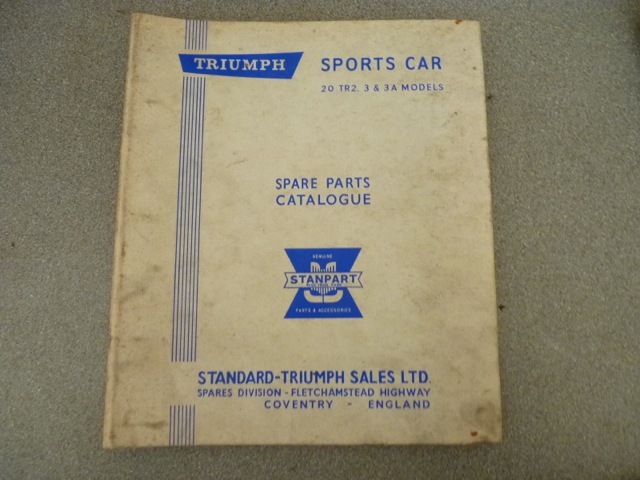 SOLD

WANTED!!!
OLD PETROL PUMPS, BOOKS, SIGNS, PEDAL CARS -
ANYTHING OLD & INTERESTING CONSIDERED
OLD SPARES, GARAGE CLEAROUTS
CALL US: 0161 485 5005 / 07831 826877

WANTED!!! WANTED!!!
Unipart systems master part number book four inches thick! circa 1990

Genuine BL Micro fiche slides from circa 1985, with retail price list slides as well.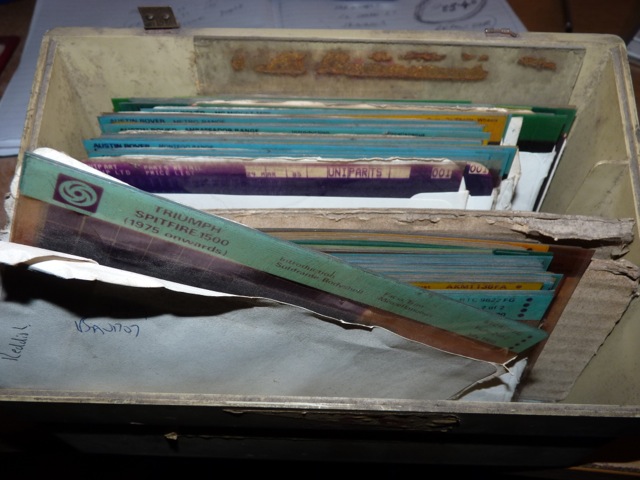 Models covered in brief: Austin Taxi, Daimler and XJ12, Sherpa, Landrover, Rangerover, Metro, Acclaim, MGB, TR7 & Spitfire
plus many of Leylands finest , Montego, Ambassador etc
Cars that earnt the brand its trade name... "the flying arsehole!"
History in a box £75 plus vat
Dockers Colour Swatches, incluing Standard Triumph circa 1960s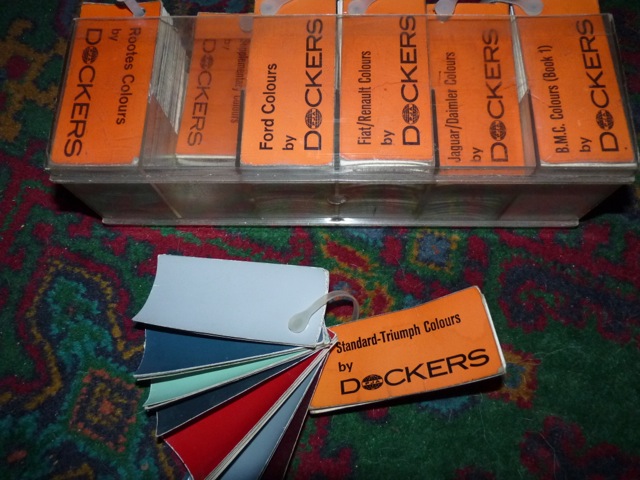 Including manufacturers colour codes, and cross referances to Berger, Glasso, and ICI
£125 plus vat
Vintage Wire Wheel Cleaning Brush with Wooden Handle - 22 inches long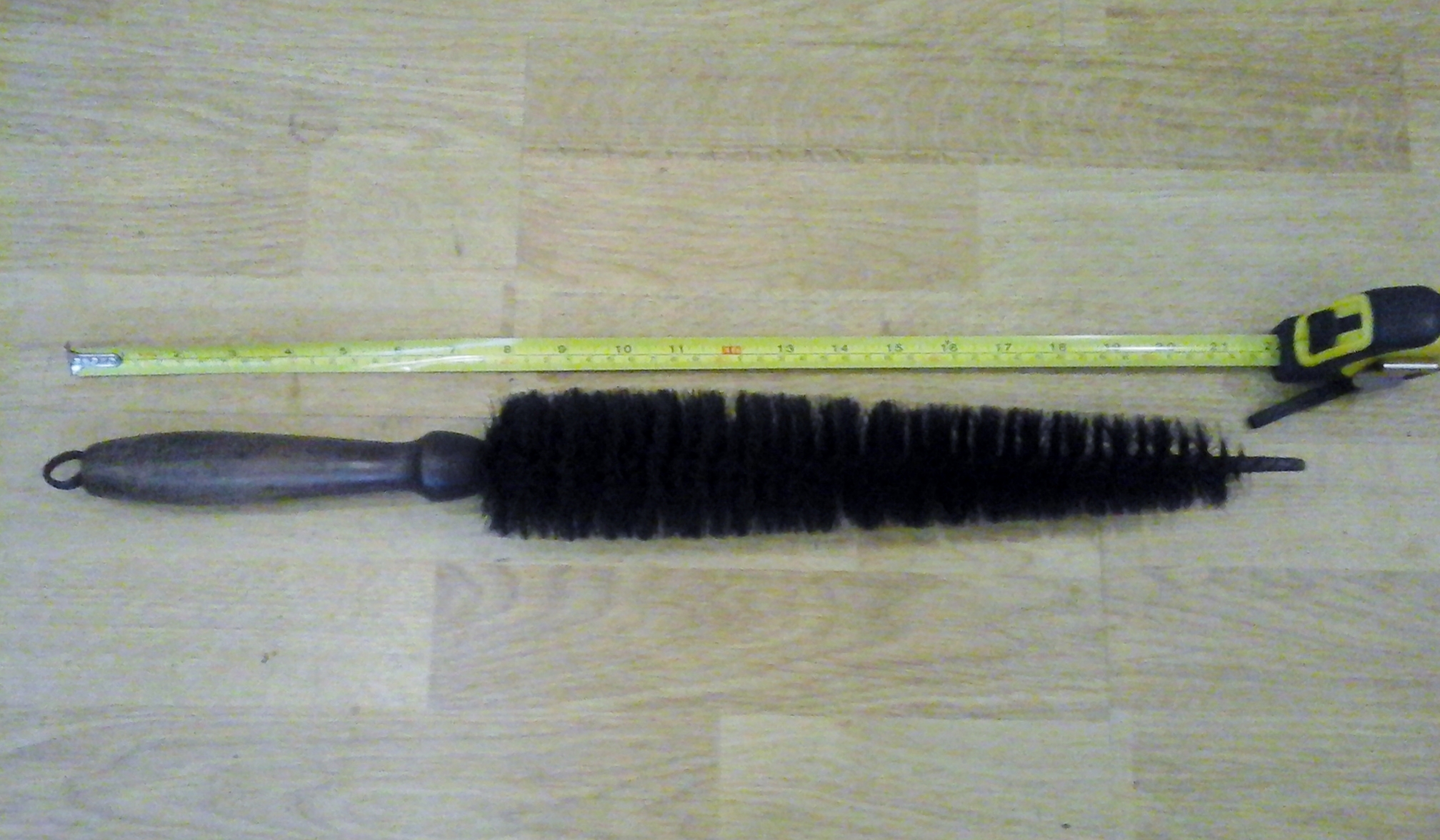 £12 plus vat
Original Girling Service Bulletin on old buff paper 4 x A4 sides of technical info for disc braked TR3/3A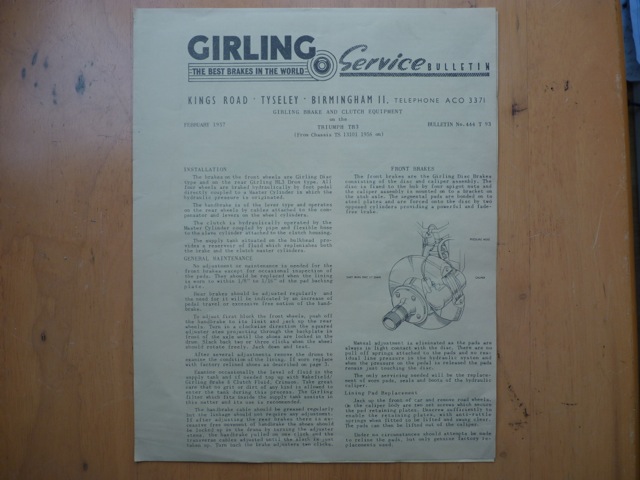 £10 plus vat

Unipart parts catalogues MMM1108 - excellent for researching / cross referencing old part numbers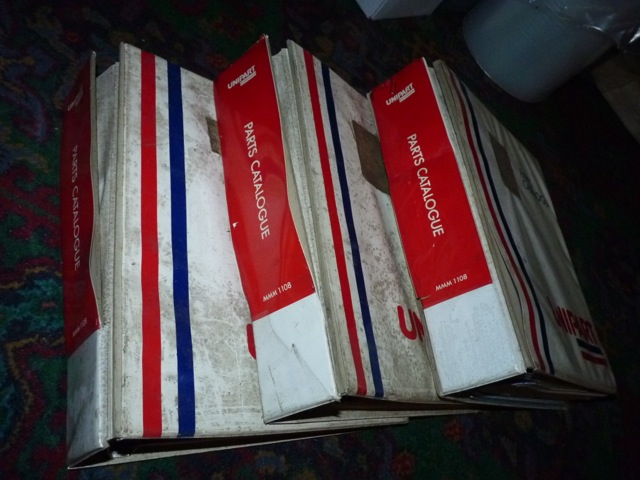 £75 - no vat on books

Lucas illustrated parts catalogue for standard Triumph 1968, if you are a TR5 nut this is excellent for those o/e Lucas numbers!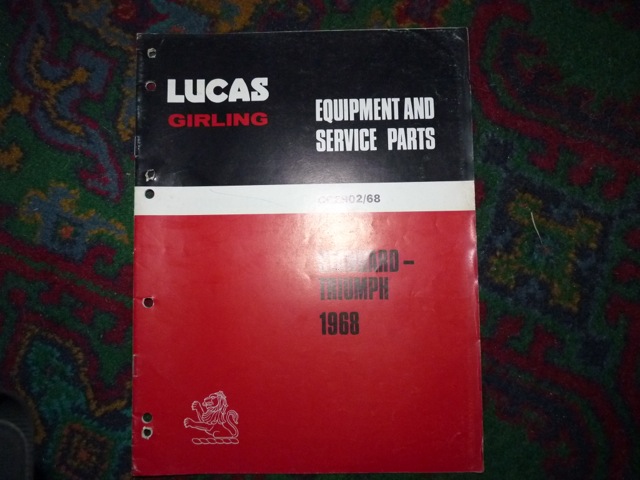 £30 - no VAT on books

Lucas illustrated parts catalogue for standard and Triumph range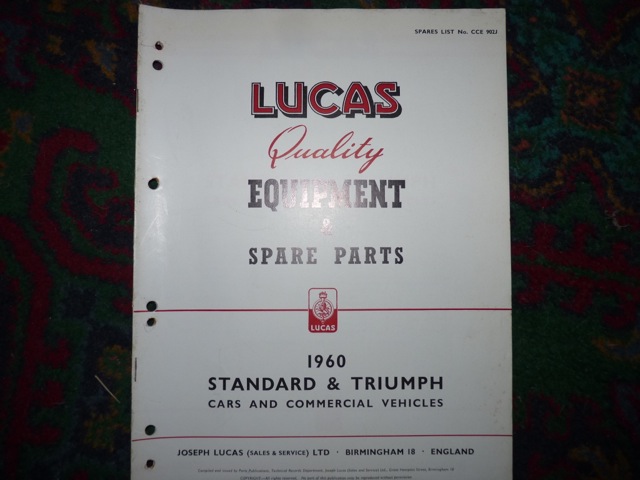 The oldest Lucas parts document in my collection, ideal for researching old stock part numbers for TR2/3/3A
£30 - no VAT on books

Free Standing No Smoking - Fuel Retrieval in Progress Sign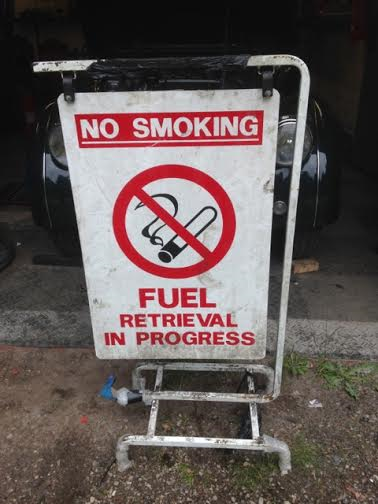 £40 plus vat

Illuminating Dunlop Tyre Gauge - AIR CONTROL TYPE 66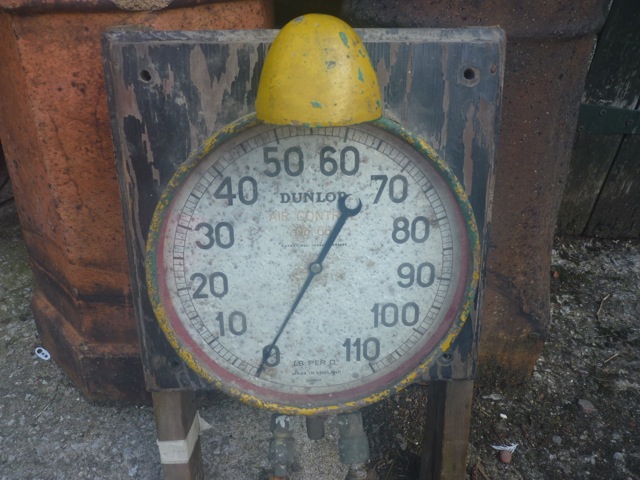 £175 plus vat

Tokheim pump in Gulf colours, Illuminati​ng Globe, all internals fitted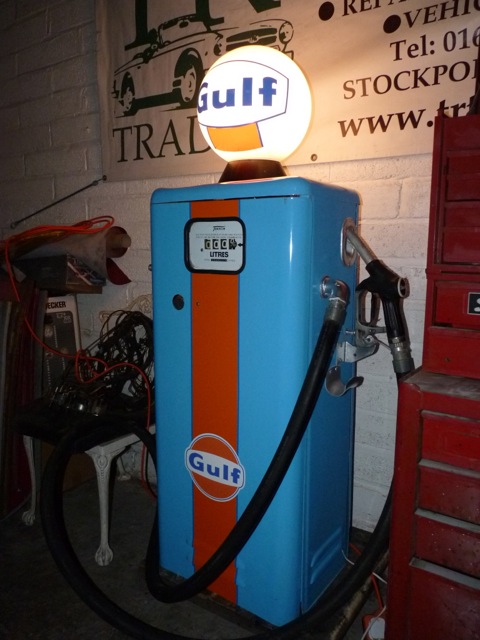 SOLD
CIDER SIGN - like me a bit worn but still smiling!
£45 plus VAT

Triumph (Bergerac) Roadster Esso Lube Chart large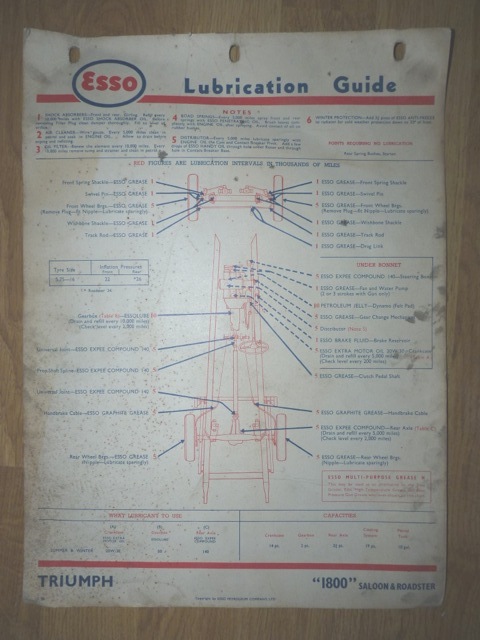 £35 no VAT

LUCAS MK2 petrol injection poster 5 feet tall, requires preservation.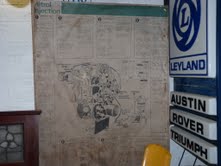 In all my petrol sniffing years I've never seen another! - £300 plus VAT
Pair of large Exterior Illuminating Boddingtons Bitter Signs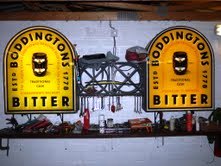 Will Split - £1400

Michelin Man on plastic base board, Genuine Michelin marketing material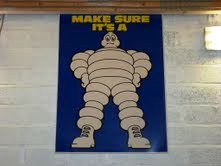 £60 plus VAT
Anvil with carved timber pedestal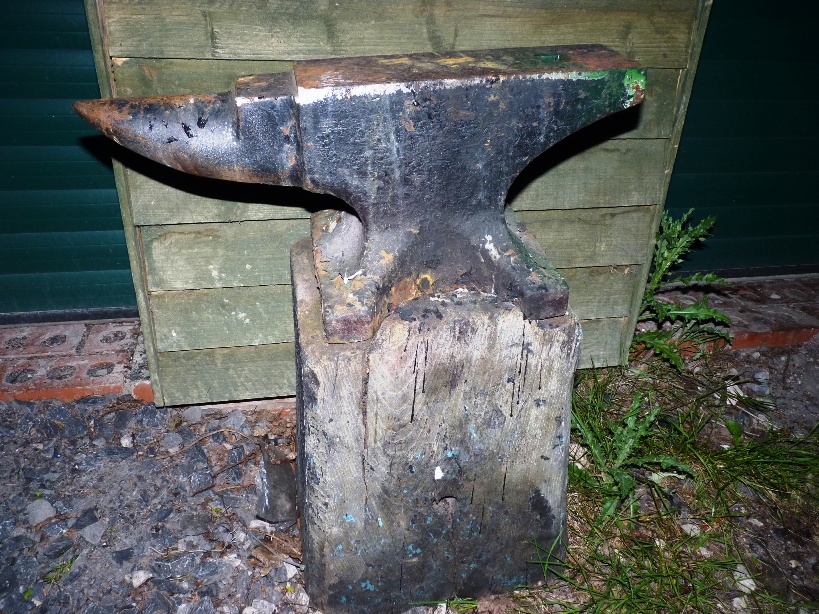 £240
Wolf Pedestal Grinder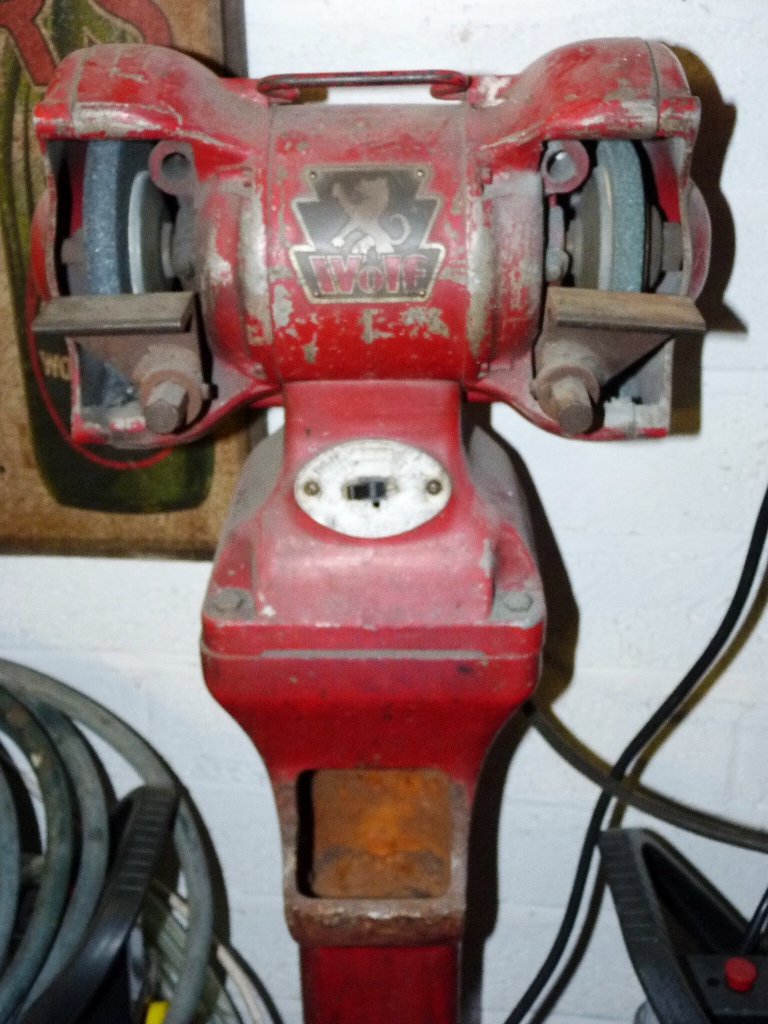 You just cant buy gear like this anymore, working order - £225

Wrought iron Victorian grape luminaire, blasted and powder coated green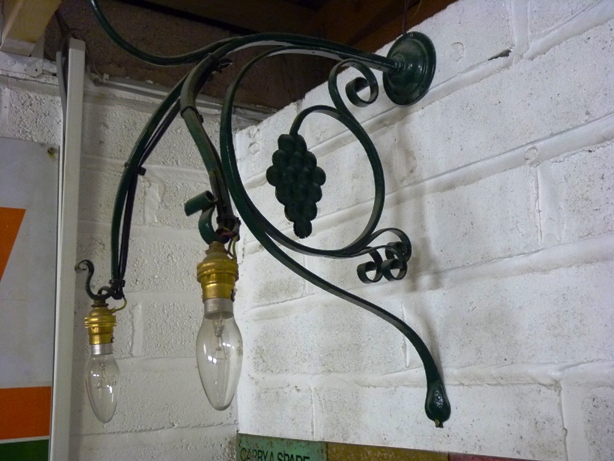 £120
Romac key boards FP, FT, RL, RM. with keys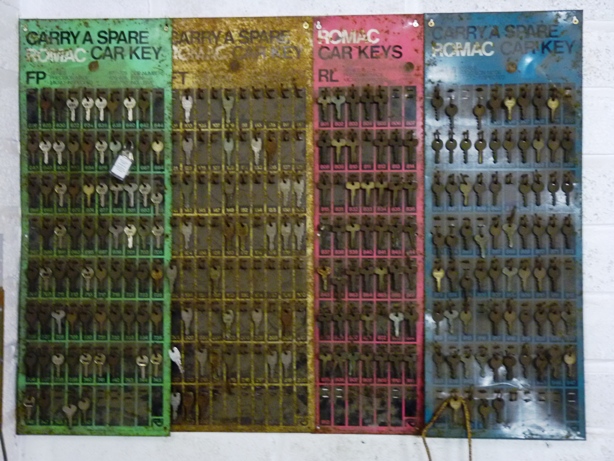 £450 the lot

Triumph TR7 cut away engine, turns with a spanner, engine stand included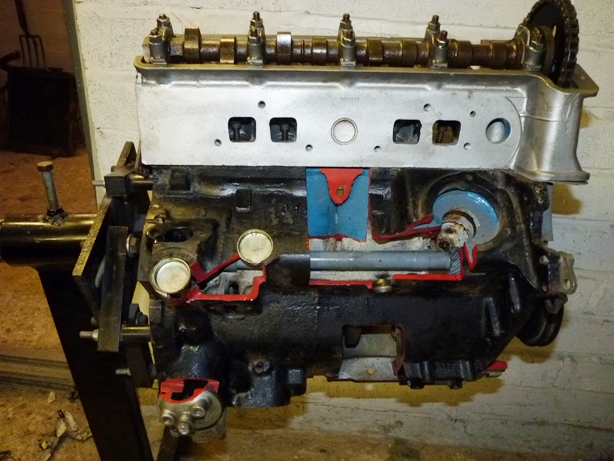 Cam shaft rotates, valves open and close, all visible.
Very interesting item - £175

£20 the set plus vat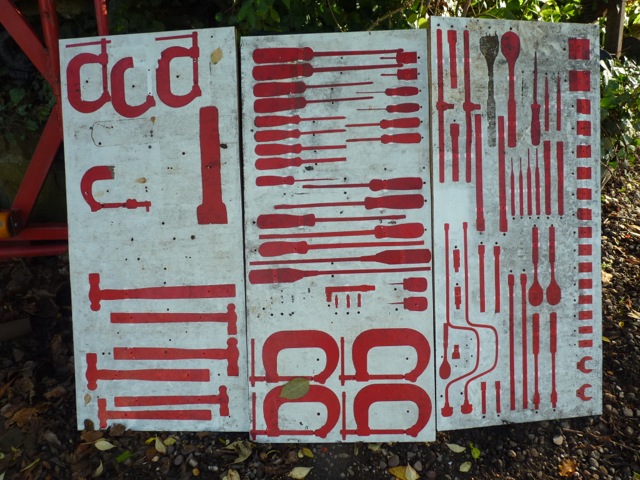 Alvis 12/70 chassis with old buff log book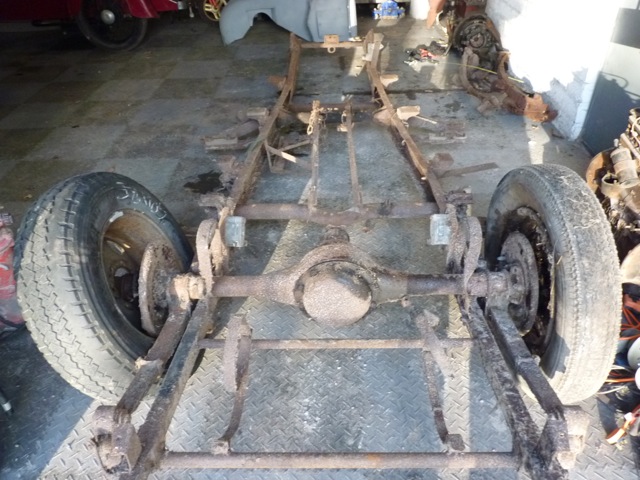 Alvis 12/70 chassis with old buff log book now highly sought after for the construction of aluminium bodied specials
SOLD
Genuine Beckmeter 1950s
Gallons clock and illuminating signage to both sides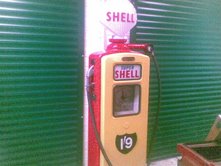 SOLD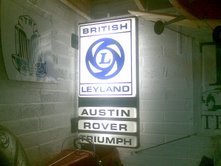 Aluminium backed CASTROL sign - SOLD Exterior B.L. illuminating dealership sign double sided This is an original and genuine item - we have never seen another one! - SOLD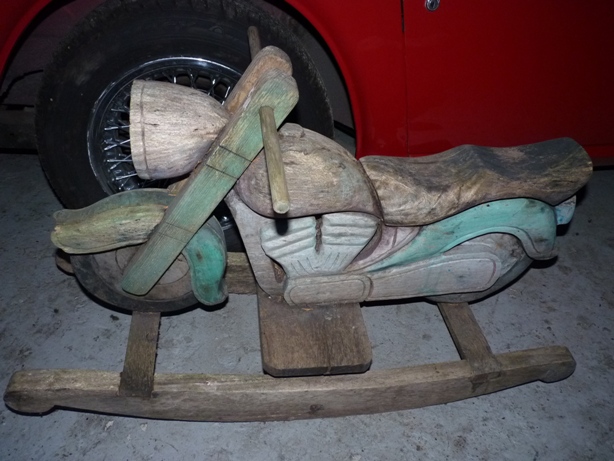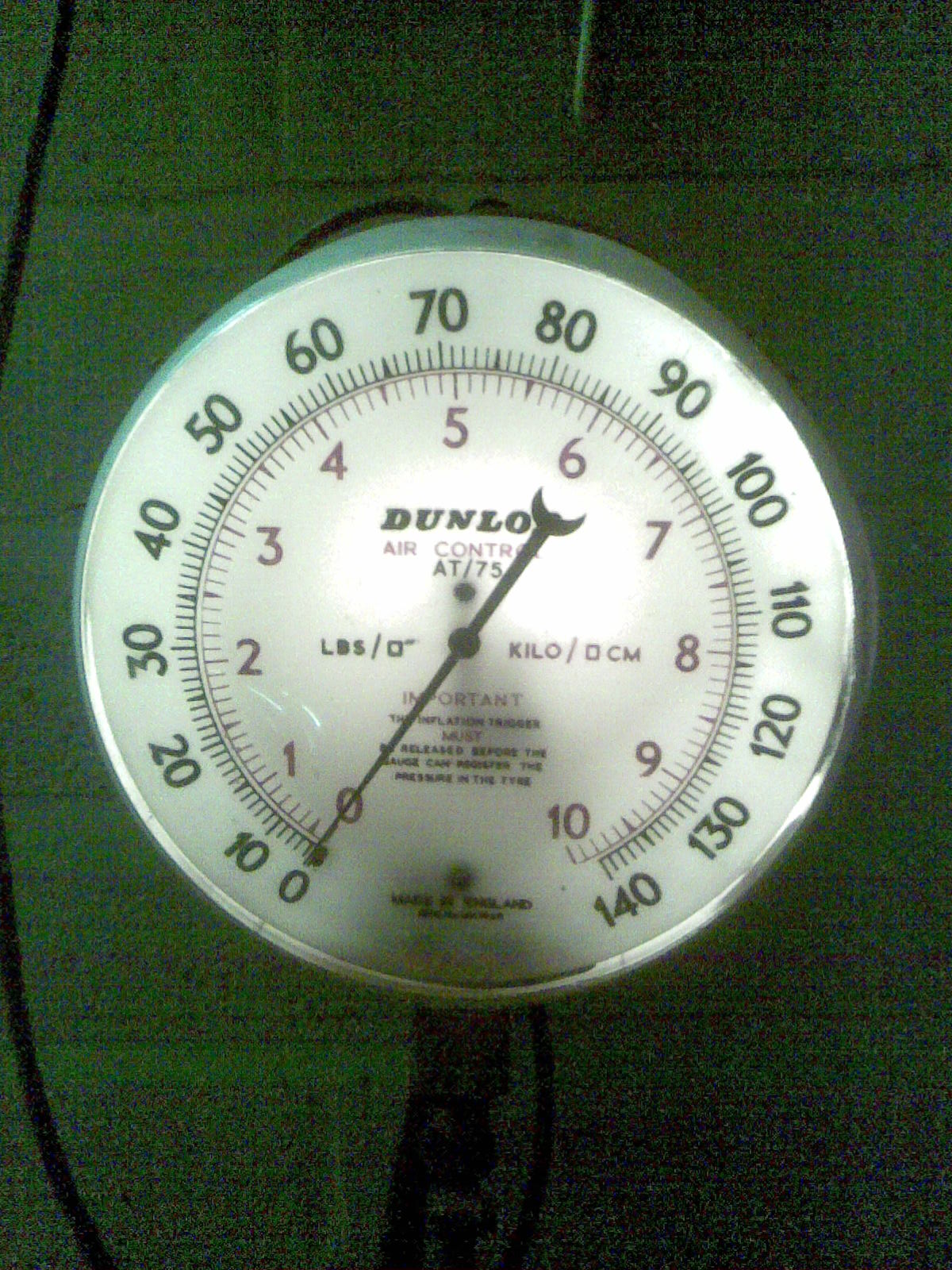 Wooden Harley style rocking motorcycle, needs paint and restoration - SOLD Dunlop Illuminating Tyre Inflator Gauge and Hose - SOLD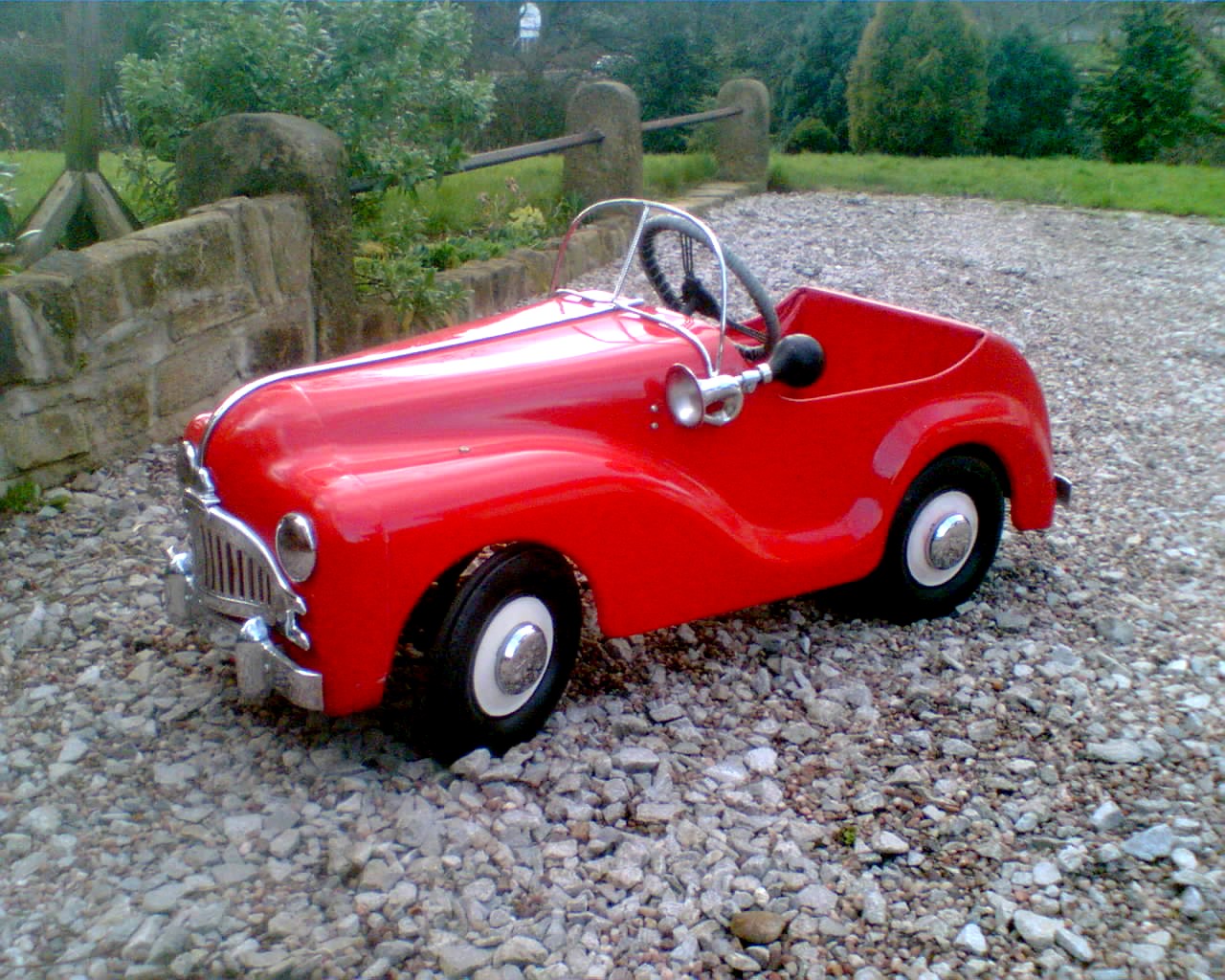 Triang "Prince Charles" Vintage Pedal Car comes complete with fascinating book on historic pedal cars
SOLD

---
TEL: 0161 485 5005 email: sales@trtrader.com Mobile: 07831 826877